Crank Brothers: "Our growth is a consequence of the choice we made – no shortcuts."
Coming up on his second anniversary in charge of Crank Brothers and currently overseeing a facility expansion in Utah, CyclingIndustry.News thought it was about time to check in with CEO Gaspare Licata. Here the boss of the Selle Royal-owned brand speaks of product development, investing in staff and the importance of both charity and giving back to cycling.
How's business been for Crank Brothers since you took the reigns? 
I strongly believe we are going in the right direction; we are investing a lot in the quality of our products and we are innovating. We had some issues a few years ago, but we've committed not to take shortcuts anymore for the sake of the company's growth. We love mountain bikes and we want always to be proud of our engineering and ride the goods ourselves. Crank Brothers continues to invest in engineering great products with the aim to have as many happy riders as possible. Our growth will simply be a consequence of the choice we have made. To answer to your question: our aftermarket business has grown this year, mainly thanks to our new range of pedals.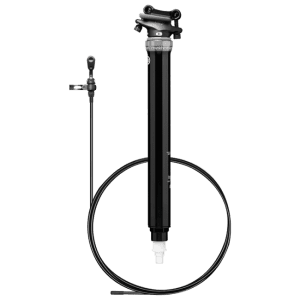 There's some OEM business on the horizon too, is that right?
We are not an OEM driven company; however, thanks to the new dropper post that we are launching now, the Highline, we are confident that you will see more of our components on the top mountain bike brands.
In recent times you've expanded the business's capabilities – what have you been busy building?
We've invested in new personnel first in all the key areas spanning sales, marketing, product and day-to-day operation.
We're also opening a new research and development facility to grow our capabilities to design and engineer great products. This will be fully operational in the coming months and will create 65 jobs in the next seven years. The plan is to drive forward this investment. Called SR 56, our center of Research and Development in Utah will serve all the brands within our Group – fi'zi:k, Brooks, Crank Brothers and Selle Royal.
We now have distribution in 50 countries around the globe, so the product we produce is found almost everywhere there is someone riding a mountain bike.
What'd you recommend dealers check out outside the pedal catalogue this year?
Tools, pumps and now the Highline. In the next few years, I might also say something else!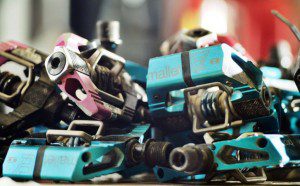 The Mallet E is one product that seems to have done particularly well since its introduction – why do you think this is?
Where we are successful the reason is always the same; quality and innovation. In this specific case, we focused on creating the right product for aggressive trail riding, with innovative features, customization, and reliability. Having all the top Enduro riders (Gracia, Beerten, Ravanel, Maes, the Canyon Enduro Team, the Santa Cruz Enduro team, Gt Factory Team) using it certainly helps drive both design and sales.
What science goes into optimising the pedal to shoe interface?
There are no books to study how to optimize the interface between pedal and shoes. While Shimano focuses on developing the pedal that works with their shoes, we decided to focus on developing the pedal that can adapt itself the best to all the different brands of shoes. We analysed outsoles of all the top brands, (Five Ten, Bontrager, fi'zi:k, Giro, Specialized and Northwave, to name a few) studying the rubber, the spacing for the cleat, the size of the shoes. Then we brainstormed what we can do to make our pedal fit perfectly with their outsoles. Using the same principle when we develop flat pedals, the Stamp come in two different sizes, based on the foot size of the rider.
What is 'Crank Brothers for Others' and why has it become important to the business?
We founded CrankBrothers for Others with our top athletes as a way to raise money and support bike-related causes around the world. Our turnover doesn't change based on the result of the "Crankbrothers for Others" charity project, but what makes this project important is the love we and our riders have for it. We always wanted to give something back to the bicycle community, but unless it is fun, charity becomes only a random activity. Having athletes like Greg Minnaar, Loic Bruni, Alban Lakata, Cecile Ravanel, Steve Smith, Brook Macdonald, Cedric Gracia and Steve Peat wearing the Crank Brothers tattoo to raise money for their favorite charity and compete against each other to raise the most donations is both fun and rewarding.
On the wheel front, you expect progress in the near future, why is that?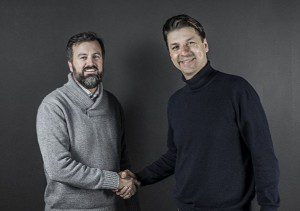 Back in January the Selle Royal Group hired an expert in Jason Schiers (left in pic), co-founder of Enve, as Head of Research of Development.
How does your relationship with the Selle Royal Group help the business if at all?
Selle Royal Group has helped this company a lot to get through some difficult moments in the past: now it's time for us to give something back.
As a final though and given the firm's progress in the past years, is there anything in particular you're proud to have achieved for the brand in that time?
I am very proud we have been able to build a multi-cultural company with American, Belgian, Korean, Taiwanese, English, German and Italian people working all together from different locations of the globe, everybody with the same goal to accomplish something special.