Cycle tech platform Hubtiger launches in UK to connect bike shops
Cycling technology platform Hubtiger has launched in the UK with the aim of providing a connected service between bike shops, cycling clubs and consumers.
Launched in several shops in the UK over the last couple of weeks, Hubtiger has been providing connected solutions to cycle shops and clubs around the world for two years. The platform was developed to fill the gap in communication, and promote and improve relationships, between bike shops and their customers.
Hubtiger is compatible with Strava, allowing cyclists to monitor the wear of their bike's components and closely evaluate when they need a service or replacement through the Hubtiger app. Consumers will get a notification when they are due a service and can book into their local bike shop through the app.
Participating bike shops can then accept the job from the customer via a digital calendar, and can update the job accordingly to how it is progressing. A messaging and notification system then allows direct dialogue between the mechanic and customer throughout the job. Customers can be quoted, invoiced and complete payment through the app, so all stages of the job are in one connected place.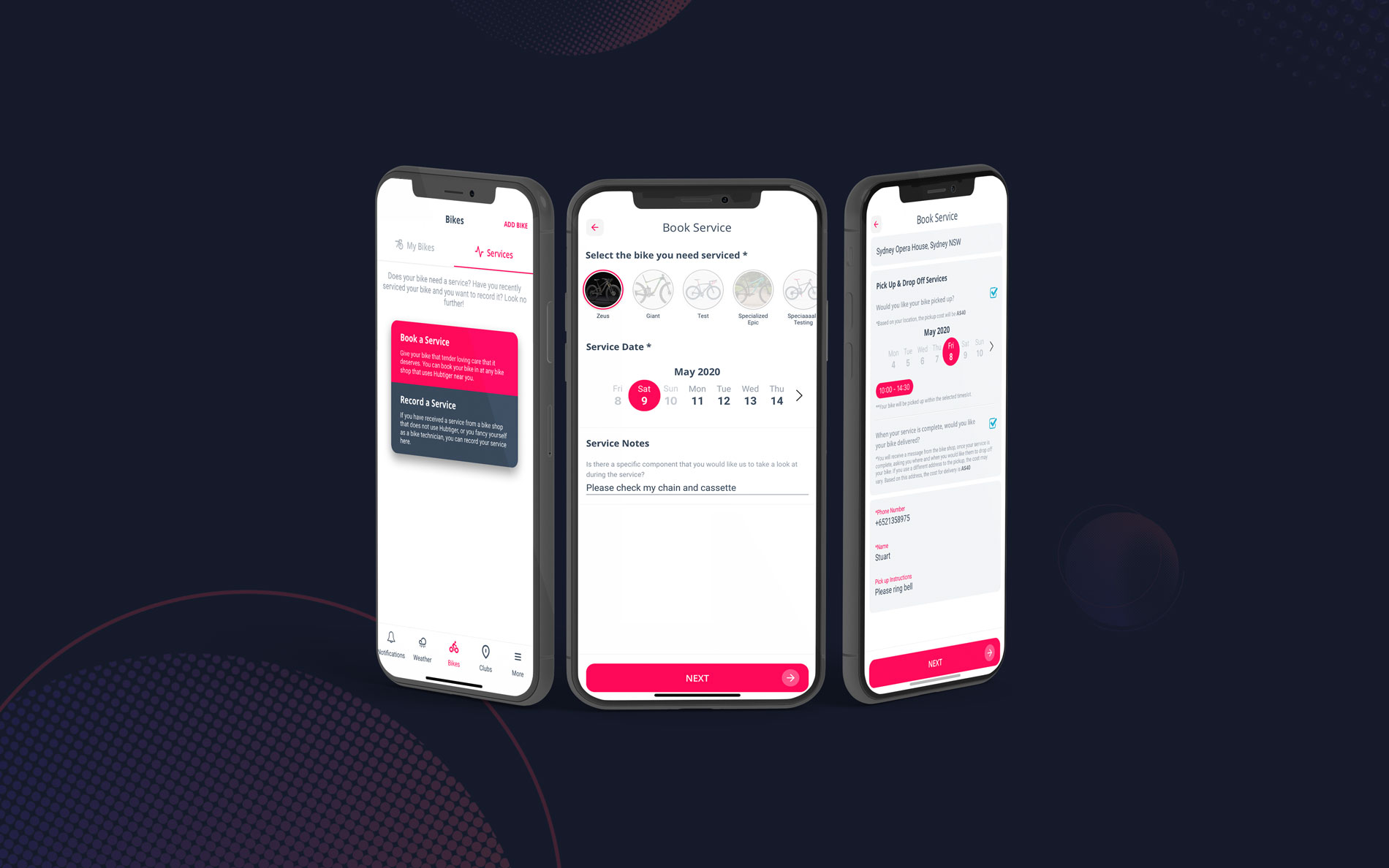 Mechanics can keep track of and update jobs through Hubtiger's virtual workshop, and can provide a full list of the services they offer through the app, which can then be booked by customers.
Hubtiger is integrated with Lightspeed, Vend, Shopify and Quickbooks POS systems, among others, to create a completely connected experience for the bike shop and remove the need to manually input information twice.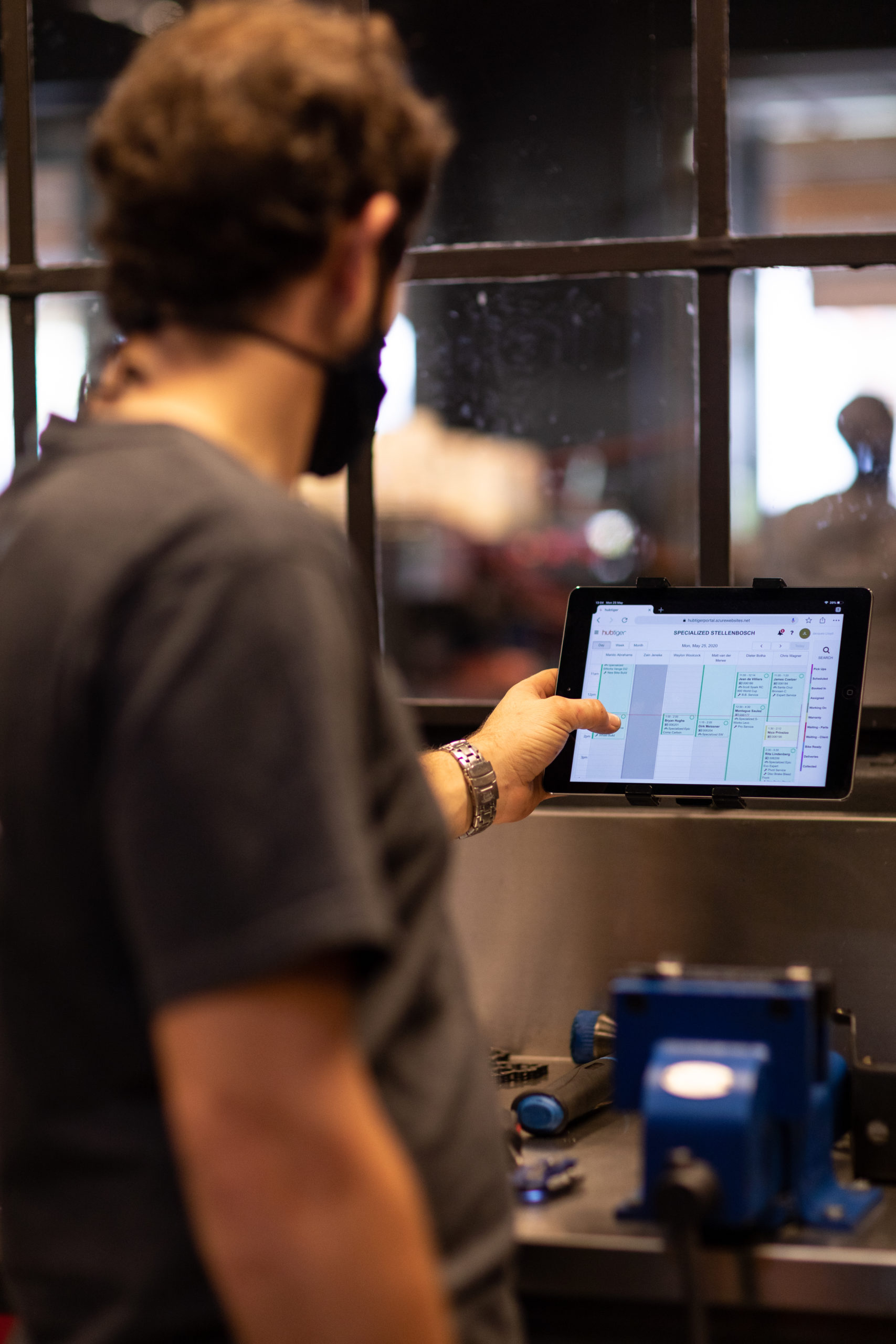 The idea, according to CEO and Co-Founder Stuart Blyth, is to put bike shops at the heart of their community: "We exist in a tech-savvy landscape where cyclists are using GPS computers, fitness trackers and Strava to measure and analyse everything. However, bike shops and cycling clubs don't provide the sort of seamless digital experiences that customers are used to from other industries.
"Hubtiger is a tool that thoughtfully connects the cycling industry, with the intention of genuinely promoting and improving relationships between bike shops and their customers."
Shops can also create mobile or curbside drop-off and pick-up services, with all payments made through to app to stores, in order to aid social distancing.
Shops can also send news and promotions to their customers through the app, and plan events such as group rides to further drum up engagement.
In the UK, Hubtiger has already launched in several local bike shops in different parts of the country and is currently trialling in Pure Electric's Birmingham store. The platform will also start trialling with UK cycling clubs in the next four to six weeks, aiming to connect these groups with new riders and their local bike shops.
Blyth added: "Cycling is booming all over the world, and Hubtiger will solve the 'pain points' for bike shops by better connecting them to their customers. The aim is for the cycling community to be connected worldwide, and I think bike shops are looking to advance in their use of technology and become more connected to their customers."
Demonstration videos of how Hubtiger works in more detail can be found on the firm's YouTube channel. Bike shops interested in finding out more about Hubtiger can get in touch here.