Cycling at a 'tipping point': EU spending on cycling & e-bikes are ahead of projections
The cycling sector is at a potential tipping point towards major growth, led by infrastructure investments and e-bike use, according to a high level conference held last week in Brussels' Scotland Europe conference centre.
Over 100 business leaders and policy makers attended the Cycling Industries Europe-organised conference. Attendees heard the European Cyclists' Federation tell the packed house that all the previous forecasts in the 2017 EU Cycling Strategy had to be revised because more money is being spent by the EU and national governments on infrastructure, while e-bike sales are way ahead of the 2017 projections and could help drag the whole cycling sector way above previous targets.
The European Commission representatives present agreed. The EU has allocated an increased budget of €2 billion to the cycling sector, which is seen as key to sustainable mobility solutions.
Matthew Baldwin, the Deputy Director of DG Mobility, said at the event: "Cycling is the cleanest mobility solution on wheels and best solution for air pollution and congestion in cities."
"Don't take e-bike growth for granted"
CIE's Chief Exec Kevin Mayne urged against taking the industry's current e-bike growth for granted. He warned: "The industry is not ready yet for sales on this scale. We must prepare by building new approaches, new business systems, be ready to compete for raw materials and resources like battery production and processing or we will lose out to other industries wanting our success. CIE has been created to unite all the sectors we need so we can be ready in the future."
Responding to the keynote sessions, other speakers showed how cycling industries are expanding from a bicycle and parts industry to a digitalised, innovative and smart contributor to sustainable mobility. It is rapidly attracting a diversity of new sectors from bank leasing, bike sharing to taxation and playing a central role in shaping the future mobility system.
Piia Karjalainen, speaking for ERTICO, a leading European organisation in connected mobility, showed that a new multi-billion-euro market of Mobility-as-a-Service is expected to replace 2.3 billion private car journeys annually by 2023, and bikes have to play a part, especially through bike-sharing and connected digital services. Speakers from Trek and Nextbike showed the potential of digital cycling solutions including sharing and bike to car communications while the Province of Antwerp's comprehensive cycling data sets are supporting 21% growth in cycling.
The conference session on new business models for the cycling sector showed that the bike sector is increasingly entering business sectors that were previously exclusively for motorised vehicles, including Belgian Bank KBC's company leasing scheme where bicycles are outselling cars by 40% after just three years.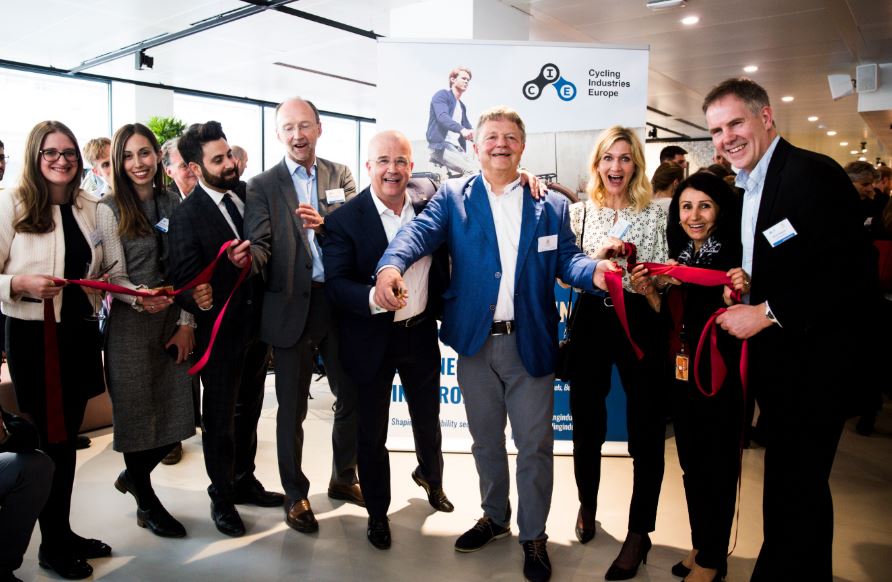 Concluding the day, Cycling Industries Europe's President, Tony Grimaldi of Cycleurope said: "It is clear that we are becoming a strategically important sector because we have solutions for Europe's problems. And I am very proud that we are uniting as cycling industries with sharing, digital, consultancies and financial companies all working together to deliver our potential."
Among the pro-cycling measures being implemented in Europe is Belgium slashing tax on bicycles and e-bikes by 15%, pending EU approval.