Cycling Weekly to launch star-studded awards ceremony for December 2018
Cycling Weekly's publisher Time Inc is to launch a new awards ceremony at a five-star London hotel in a bid to celebrate all things road cycling.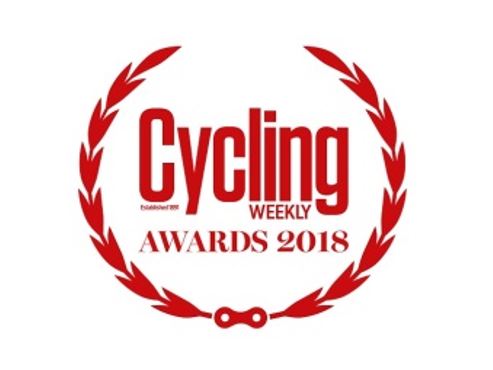 Incorporating an Editor's Choice Awards, the ceremony is pencilled in for December 12th at the glitzy 8 Northumberland Avenue in London. Those awards handpicked as a cut above by the editorial staff will feature heavily at the event in what CI.N is told is will be "a beautiful gallery" running throughout the event.
"Any product chosen by our Editors we think will see a healthy uptick in sales, they'll be showcased brilliantly," Sean Igoe, Time's head of cycle market sales, told CI.N. "The event itself will be a black tie do, streamed live globally and inviting both industry and readers to participate. Uptake by those industry partners we've let in on the secret has been very positive."
The Awards on the night will not only recognise and reward the best British riders but also be expanded to celebrate the people who make the sport happen. The Cycling Weekly Award winners will be chosen by the CW team, external experts from the world of cycling and by reader vote. These reader voted awards will be Club of the Year, Best Charity Initiative and the Local Hero Award.
Simon Richardson, Cycling Weekly Editor, says: "You only have to look through previous winners of our coveted British Rider of the Year title to realise what a who's who of cycling it is. I can't wait to expand this out to more categories and to celebrate the winners in style."
Tables at the event will sell for £2,000, with a three course meal and entertainment – anticipated to include a comedian, as well as rider Q and A sessions – included in the cost.
Igoe added: "Road cycling has seen huge growth and it's an amazing sport to be involved with for so many reasons. I have always been amazed there's never been a beautiful ceremony to celebrate road cycling until now. We are genuinely excited and we have some very big brands from outside the cycling market wanting to talk to us. I look forward to speaking to the market to discuss potential partnerships."
In other news, trade professionals are asked to be on the lookout for 27 stolen bikes taken from the publisher's vans last month.