Editor's comment: Creating viral marketing around your business is crucial in the digital age
Recently I journeyed down memory lane, pondering what themes link bike businesses which I frequently return to. The conclusion centred on experience, in particular how the business engaged me beyond the traditional sales pitch. One business – the maze-like Euro-chain Tiger – isn't even in cycling, yet was flagged for its ability to channel customers past every product in store. It's horrible, but it's effective for the type of quirky seasonal sale item you'll find in store. Despite otherwise avoiding the store like the plague I've shopped there every Christmas for years.
Again, looking outside of the bike industry at effective businesses and how they engage customers, in this column I'll mull over why my partner and I recently took a metro ride across Barcelona for an ice cream.
You may have encountered Eyescream and Friends
online. Indeed I've spotted the store on LinkedIn, as
the focus of viral Facebook features and heavily tagged against Barcelona on Instagram, all purely by chance. But is it by chance, or has the business created viral branding?
Long story short, there's nothing special about Eyescream and Friends. It's tasty, sure. It's reasonable value for a seafront ice cream store, but it's no different to any other. Except for the marketing and the delivery.
Two iced eyes are placed onto the ice cream, which is then set in a presentation box with two holes cut in for the customer to select their own toppings. The result is hugely photogenic and positively screams for social media sharing. The store's hashtags actively drive sharing.
It occurred to me that a store selling just ice cream must have to do a ton of business to afford a beachfront overhead. But here's the key – you can bet they don't spend a single Euro on marketing. During my December visit there were queues out the door. In winter, for ice cream… (Margins in the ice cream trade may be higher than for bikes).
The average person has five social media accounts, for which they spend 1 hour and 40 minutes every
day browsing. That's 28% of all time on the internet. Among the youth those numbers are higher.
I'm not much of a shopper. There are however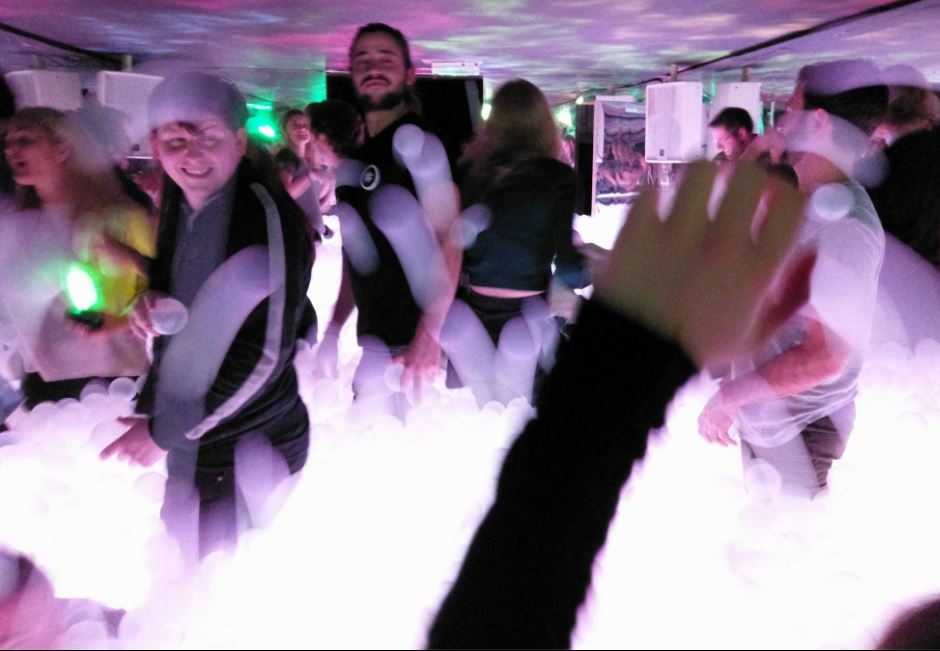 themes linking my impulse purchases. My last spend is a ticketed night out at a London bar. Given the price of train fare that's an unusual transaction. Spotted again on social media, Ballie Ballerson is a dual floor Dalston venue serving cocktails and music late into the night. The USP? You're in a giant ball pit. All sounds a bit "hipster", doesn't it? Indeed, the press has been all over it, touting it as one of London's best bars. Why am I writing about it too? It's another example of a cheap to implement, viral USP. There's good reason why it's been open only a few months yet commands £15 a ticket entry. I'm resigned to the fact it's going to be an expensive night and you can bet I'll spend time I've paid for doing the bar's marketing for them. Actually, I already have…
Having spent this column painting myself as a simple creature, I have two questions for you to ponder; What differentiates your store's branding and accounting for often limited marketing budgets, how will I find you in the mobile age?