Electric bike only stores trend surges with new Glasgow and London openings
The upwards trajectory of electric bike only store openings has surged further in this past week with Glasgow gaining its first with Love Ebikes, while London's Velorution will today fulfill a commitment to open an electric only store just doors down from its flagship Great Portland Street branch.
Launched last week with the help of Glasgow MP Carol Monaghan, Love Ebikes will offer sales, service, hire and demo from its Dumbarton Road store. Founder Scott Davidson is a former Scottish BMX champion with several years behind him in the cycle trade, primarily within distribution.
Speaking to Glasgow Live Davidson said that his inspiration for the venture centred on levelling the playing field for those who feel they cannot cycle.
"I've been out in places like Austria, Sweden and Denmark where 60-70 year-olds have whizzed by me on their E-bikes, absolutely loving it.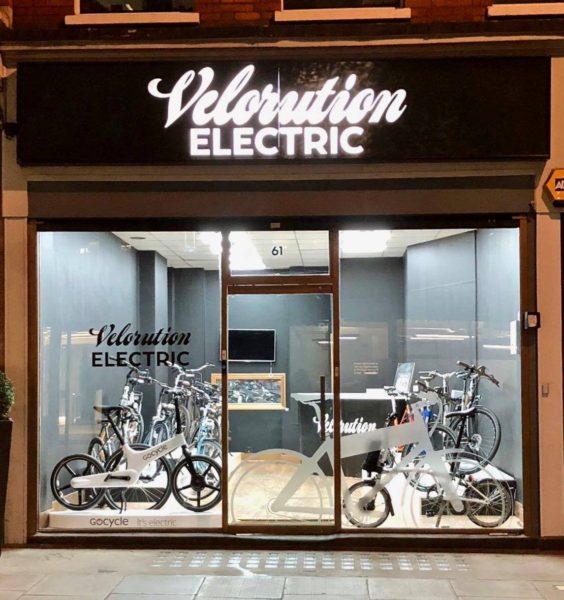 "They allow people to get on a bike who may not normally do so, whether it's been that they rode once upon a time before careers and families got in the way, or because they don't have the level of fitness they think they need and they're apprehensive."
Meanwhile, Velorution has rebranded a premises already owned by the business and formerly allocated to both transport cycling and lifestyle stock, including a broad collection of fine art photography books.
Jonathan Cole Velorution's Managing Director told CI.N: "Over the past six years Electric Bikes have been an intrinsic part of Velorution's DNA, after all we started our business selling the Gocycle and e-Bikes in Selfridges in 2011 and we have watched the e-Bike market mature in all our stores.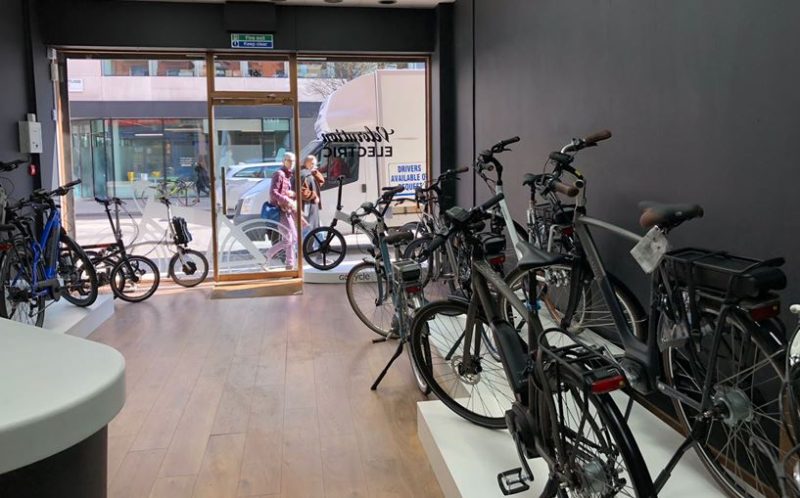 "With Velorution Electric, our first E bike only store, we have carefully curated the very best products from around the globe and will be the central London destination for many exclusive and semi exclusive premium brands . These brands Include Gazelle, Kalkhoff, Brompton Electric, Ahooga, GoCycle, Orbea,Trek, Scott, Biomega, ARCC and Budnitz. Test rides are available 7 days a week and we have some terrific finance offerings to make E biking a very attractive and extremely affordable alternative to the daily commute."
Opening today, the pedal assist specialist store quickly follows the opening of Velorution's Hackney branch which cut the ribbon on March 12th. Found at 281 Mare Street the branch occupies the former premises of London Fields Cycles and places emphasis on transport cycling.
Earlier this year Velorution also announced a return to Selfridges where it has a concession store on the fourth floor.