Electric Scooter trials: what's the hold up on private ownership use?
Many in the bike industry and beyond are struggling to make sense of the Department for Transport's methodology with the ongoing electric scooter trials. CI.N catches up with experts close to the matter to understand the process and likelihood of private ownership becoming legal in the coming years.
As it stands, electric scooter trials are underway where local authorities have permitted hire scheme facilitators to offer their services; the largest now set for Milton Keynes. In theory, there is nothing to stop a regional council inviting hire firms to tender for use of their streets. In response to Covid-19, the Government cast the net wide, on May 9th announcing trials would run wider than the initially planned four Future Transport Zones.
For most regions things can roll out with relative ease, with some authorities having already had similar experience with bike share firms. In London complications have arisen where neighbouring authorities cannot agree what will happen when a user crosses from one district where use is permitted into one where it is not. It is therefore likely that London could remain an anomaly and one of the latter regions to roll schemes out.
As speculated by many, data collection is key to the reason why the Department for Transport appears to have opted to begin with share scheme legality prior to any decision on the future of private ownership. While it is perfectly legal to sell electric scooters in the UK, for the user it is somewhat of a minefield; use on public land is not permitted.
As put by the Government: "It is important that trials take place in a safe and controlled way, and that we can gather robust, meaningful data. That is why only selected rental e-scooters will be allowed in trials. Privately owned e-scooters will remain illegal to use on the road, cycle lanes and tracks and pavements."
That has not stopped many from taking the risk, in particular in cities where the benefits of the electric scooter have become evident quickly.
Coincidentally, on a visit to specialist retailer Pure Electric a passing van driver u-turning on a closed road where demo models pitched up leaned out and explained it best, saying: "I just sold my Mercedes E-class and bought one of those instead. There's no point in me trying to drive in London outside of work nowadays."
He's on to something too. Motor traffic averaged just 5.13mph in the capital in 2017, while a nimble electric scooter designed for the EU market tops out at nearly triple that tally and has the versatility of use on cycle paths and roads, (not motorways) as it stands.
During the trials electric scooters are treated as motor vehicles, rather than aligning with electric bike standards as it is expected they eventually will. What this means is that for the time being users must have a driving licence, while the share schemes themselves are tending to foot the insurance burden to the public. The downside to this ruling is arguably that a potential key demographic – school children – are missed out.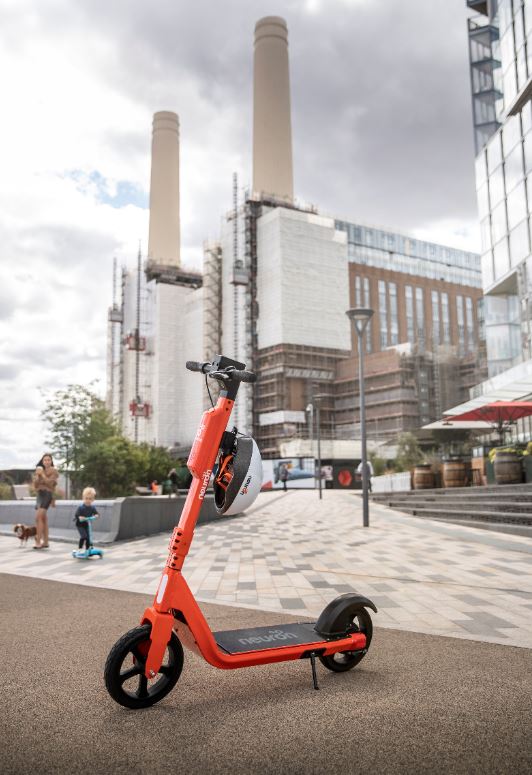 So, what data is sought and how will it shape the law?
We turned to the bicycle industry's contact with the DfT for answers to this one, that's the Bicycle Association's Phillip Darnton.
He explained: "Initially it appeared that the trials would take place with a partner like the Transport Research Laboratory, followed up by trials with a number of partner cities. However Covid overturned the plans, at which point the Secretary of State said 'this is a great innovation, let's get on with it'.
"The BA has a neutral view on the topic, but we are feeding back all we can on ensuring the standard can be set to something that is safe for all."
Data is crucial to understanding usage, accidents and demographics, says Darnton.
"It's early, but accident stats thus far suggest that 80% have not involved anyone else. Also it seems to be that accidents happened most often when rider has ridden ten times or less. Thereafter it seems risk tails off with experience. If you do have an accident, the likelihood is you'll tip forward, so injuries are often facial," he says.
That's largely down to the physics of placing a human's weight above that of the scooter. Therefore things like wheel size are crucial to get right as, unfortunately, potholes are not uncommon.
"Most electric scooters one year ago had a 8″ wheel, but the diameter trend is rising to combat cobblestone, rougher roads and potholes. I've seen Dutch models that utilise a wheel of at least 16″, which then requires a different shaped deck," says Darnton. "The deck too is important to analyse. Longer decks mean greater stability, but likewise they may mean people are then tempted to haul a second person, which is not the intended us. The trials will help us understand where the sweetspot is for many things."
Understandably retailers selling them (and many bike retailers are already thanks to the synergies with e-Bikes) would like to see things move faster.
Tom McPhail at Pure Electric told CI.N: "We would obviously like to see the Government move faster as the idea we'll sit around for another year feels too slow. With the economic and social impact of Covid we've seen transport change and the evidence elsewhere in the U.S. and Europe says that these can slot right in to the transport ecosystem."
Pure, while not running its own trials, is gathering data of its own based on customer feedback.
"Two main uses emerged from our surveys this week. People use them for work or to go to shops. For most journeys that doesn't work if it's not at home to start with," says McPhail.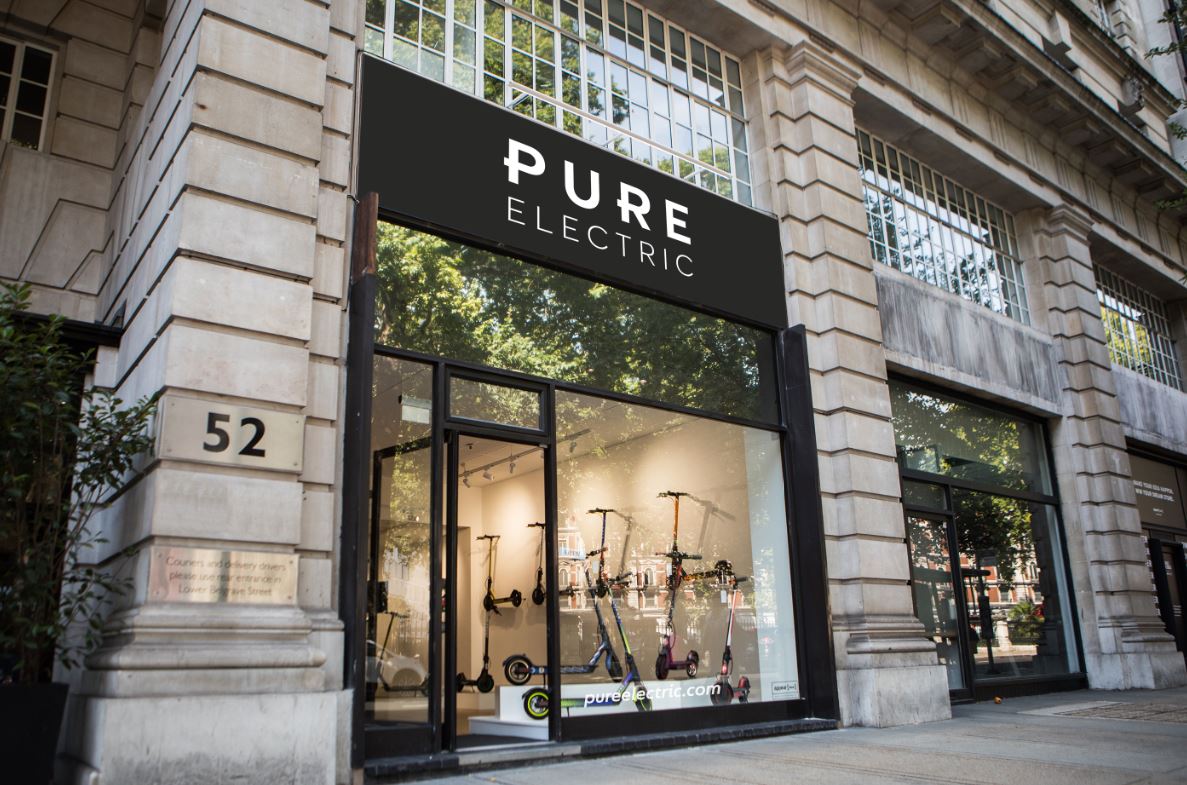 On the electric scooter trials Pure is urging a little more urgency too, believing that if launches to the masses do not happen soon then the prime weather window will pass before people can get used to building this fledgling mode of transport in to their routines.
"To be totally fair, they are moving at a good speed, but arguably we've missed an opportunity to intercept before normality resumes," says McPhail, pointing to transport data that suggests that, even prior to schools and many workplaces returning, traffic stats are above pre-covid levels. "The real worry is that we miss this moment to disrupt peoples habits in terms of Covid. Will the Government have grit and determination to drive this change as Dutch did in 1970s?"
"I think it's important to acknowledge there will be setbacks to get there, people will get injured, for example, but we'll learn from it. By next summer I think it will be a done deal, people will accept they are a useful part of the transport ecosystem. Significant movement in next six month would be best the best case outcome and the worst I'd like to think is legality for private ownership use in public inside next two years," concludes McPhail.
In the interests of promoting safe use during the electric scooter trials and beyond, hire firm Neuron has partnered with accident prevention charity RoSPA.
Errol Taylor, CEO of RoSPA, said: "As the world adapts to life with COVID-19, it is more important than ever to encourage commuters to choose safe, socially-distant, travel options, such as e-scooters. As e-scooter trials roll out in the UK, we are delighted to be partnering with Neuron to educate the public on the safest way to ride."
"Neuron's core focus on safety and their innovative, world-leading e-scooter makes them an ideal partner for RoSPA, and we look forward to working jointly with them to enable healthy, active lives through good education."