Enigma to triple ti-build resource with new hires, paint shop doubles in size
Enigma is on the verge of tripling its titanium production resource having added two new staff able to work with the difficult material.
Formerly it was just Owner Jim Walker's son, Joe Walker, producing the firm's bespoke titanium, but MD of the Sussex firm told CyclingIndustry.News: "We've a new TIG welder joining and our apprentice Sam is also training to work with Titanium. This isn't talent you can get off the shelf and it's very expensive to learn on, so there's very few framebuilders specialising here. Fortunately for us, we've persevered despite it feeling like we were burning £50 notes at one point!"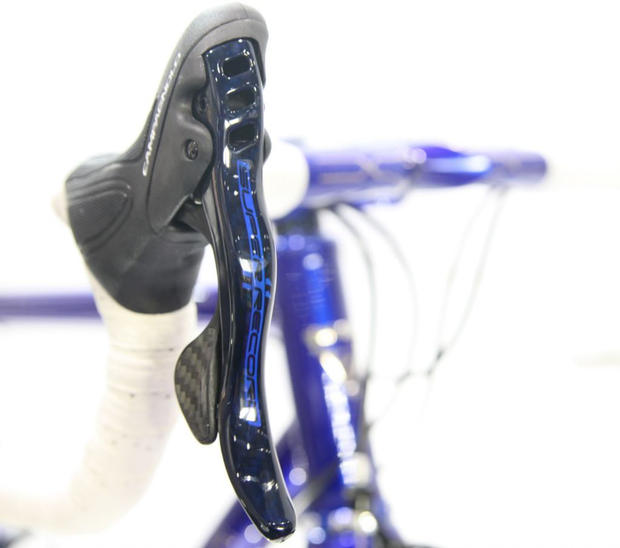 This expansion comes on the back of a strong period of growth, where the firm is up 32 per cent in the first four months of its financial year.
Titanium production capacity aside, the firm has also invested in doubling the size of its paint shop, which will now be able to handle 750 custom jobs annually, as well as OEM clients such as Boardman Bikes. The Brownlee brother's custom painted Union Jack time trial bikes even passed through Enigma's in-house paint shop. 
"We've got more staff on the way to handle that demand too," says Walker.
"The paint shop has become an incredibly busy part of the business given our capabilities – it could even grow some more. Again, there's lots of skill involved, especially when spraying the variety of materials that we handle."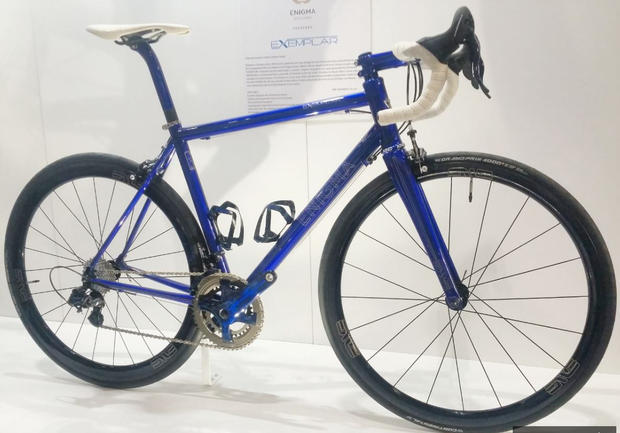 The limited to 20-pieces Enigma Exemplar, which boss Jim Walker says is "the very limit of what we can accomplish. Custom tubes, custom paint and our finest workmanship."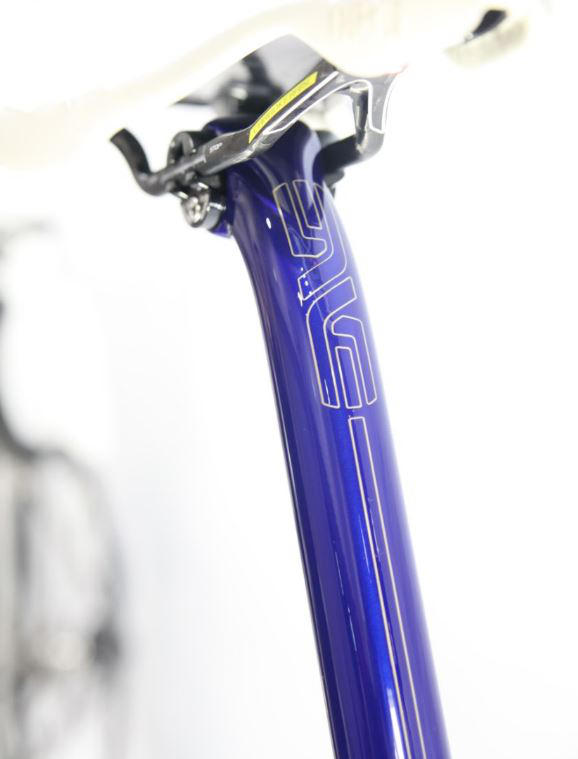 A strong example of the paintshops' capabilities was delivered at The London Bike Show where the new Exemplar got its debut.
Coming in at £10,995, the 10th anniversary celebratory build uses a specially made closed mold down-tube and 6al.4v titanium tubing.
"It's a showcase of our best work," says Walker. "We've even custom laquered the Campagnolo drivetrain and ENVE finishing kit."
Slipping under the radar of many, the Sussex firm has also opened its own apprenticeship academy for framebuilders, in partnership with a Hastings-based college.
"We offer a five-day course for £1,200, plus materials (approx £180). That'll teach a student how to braze, with two students to one tutor throughout and they'll go away with a frame of their own," adds Walker.