ENVE expands smart system road line up with new SES 3.4 AR
ENVE has announced the expansion of its SES AR lineup to include the all new SES 3.4 AR, which is designed to improve rolling resistance and aero efficiency.
The new rim features the brand's patent pending wide hookless bead anti-pinch flat technology, coupled with disc brake specific materials and construction to save weight and improve durability. The SES 3.4 also has a tubeless optimised design for road.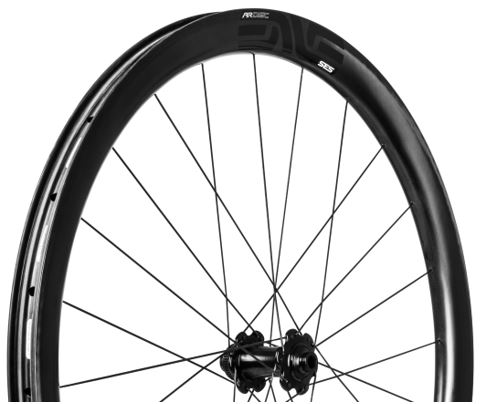 Like all SES rims, the new addition features asymmetric rim geometries between the front and rear in a bid to maximise aerodynamic performance, with the extreme width of the SES AR family, in comparison to the traditional aero road wheel, designed to optimise drag reduction and stability.
VP of Commercial, Brandt Furgeson, said: "The SES 3.4 AR comes in response to the requests from our customers who love the SES AR platform but desired a wheelset that was shallower, delivered greater versatility and maximised weight savings. In other words, the people wanted an SES 3.4, but with the features and benefits inherent to the SES AR platform. Moreover, the SES 3.4 AR, despite its greater width and wide hookless bead design, comes in at the same weight as the standard SES 3.4 Disc."
ENVE is touting the new SES 3.4 AR as the most versatile road wheel in its lineup given its lightweight full carbon construction, and ability to achieve top shelf aerodynamic performance with 28mm tyres.
The SES 3.4 AR features a tubeless only hookless bead construction, meaning it can only be paired with a compatible tubeless ready road tire. According to ENVE, the SES AR wheelsets can still be run using inner tubes as long as the tire is designated as "tubeless ready."
The brand is offering the SES 3.4 AR as a rim set or complete wheelsets built with either an ENVE Disc or Chris King R45 hub set. The SES 3.4 AR starts at a complete wheelset price of  $2550, and is now in stock and shipping worldwide. Customers are encouraged to contact their local ENVE Retail or Distribution Partner for local pricing. Saddleback has estimated availability in May 2019.