Ere Research challenges wheel and tyre giants with all-in-one sales
Piet van der Velde's Ere Research will go toe-to-toe with wheel and tyre brands having come to market with a series of co-designed packages.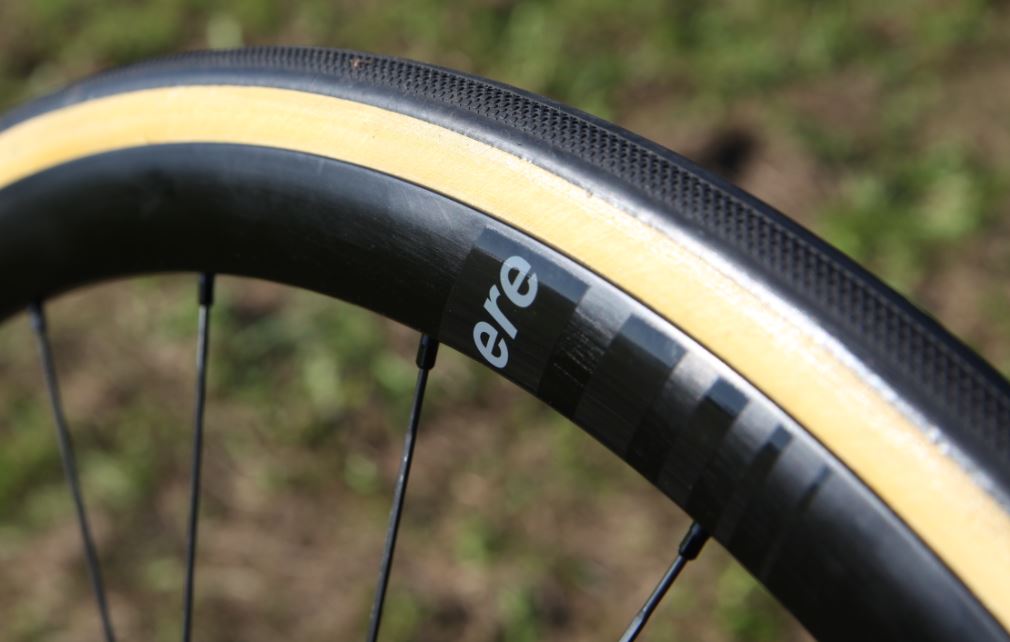 Now a separate company from its distributor One-Way Distribution, Ere's team has grown to around four full time staff, allowing van der Velde's mission statement to expand beyond his noted expertise in saddle making into wheels.
Speaking to CyclingIndustry.News at Eurobike he said of the new wheels: "I had seen a lot of instances of tyre brands blaming wheel makers and vice-versa when things do not match up perfectly. In my view, the only way to do this correctly is to develop the wheel and the tyre together so that there is no compromise; and so that's what we are doing."
Made in Taiwan using Ere Research's own molds, the wheel line comes in at three price levels as separated by branding; Genus at the top-end; Omnia in the middle and Explorator at the entry-level.
Foreseeing road tubeless expanding in the market, Ere will offer both carbon and alloy wheelsets to meet this trend. What's more, aside from claims of longevity, van der Velde says that the aero qualities of his wheels stack up with the markets best having been tested in the wind tunnel. These claims best stack up on the Genus wheelsets which feature 1.6 gauge Aeroblade spokes adorned to three rim profiles; 30, 45 and 65mm.
For €1,399 shops will find a disc wheel for track and TT, which will tip the scales at only 1,460 grams. That price buys a pair of matched Ere tyres, spare spokes as well as a wheel carry bag. A ceramic bearing upgrade can be applied to this, among other wheelsets, for €200 extra.
Hitting a competitive price point at €399, the Explorator Gravel wheelset gives customers an inexpensive entry to the brand.
Bike shops will be able to take stock of Ere Research goods via One Way Distribution starting from October for all alloy wheelsets, while carbon lines will follow from December.
Van der Velde concludes: "The consumer doesn't want to hear whose fault it is that their wheel and tyres don't get on. It's better to sell a perfectly matched package from a retailer's perspective."
An Ere Research crash replacement programme furthers the appeal with a 50% discount offered inside one year of purchase, 30% inside two years and 15% inside three.