ETC talks product design, stock flow and quality at a pricepoint
Now surpassing 1,000 SKUs and laying claim to having the UK's largest lighting range, Moore Large's ETC brand has become a pillar of the Derby distributor. Brand Director Adam Garner outlines the vision for 2021 and beyond…
How is ETC positioning itself in the market now, who is the customer?
Over the last few seasons, our focus has been on a few key target areas of the market; the commuter, the leisure rider, the urban adventurers, and of course the new cyclists. We've taken a step back, reviewed the market position of not only our brand but our competitors' too, and put our energy into creating both new and innovative product for what we now believe to be the biggest sector of the cycling market.
In doing this we've made huge leaps forward in our product offering and ventured into new price points and new product categories for the brand.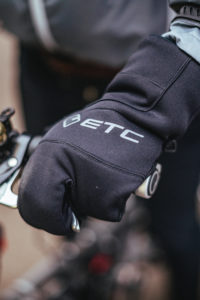 For the shops the brand is very much a one stop shop – for those who haven't checked in, what products does ETC now cover?
Everything To Cycling is the brand's ethos and where 'ETC' of course comes from.
You're quite right though, in years past the brand has built itself on the bread and butter lines that every bike shop needs on a daily basis. Those products remain today with the only change that these are now branded as 'ETC essentials' and we've worked hard with our supply chain to bring the most competitive price points on the market whilst maintaining huge dealer margins.
Our product and design teams have been busy and over the past year and we have added the following categories that position themselves right in the mid-end of the market; take a good look through as many of our new products offer technology and features of rivals in much higher price points.
We've now lighting, helmets, gloves, cycling and casual apparel, shoes, eyewear, luggage and panniers, locks, pumps, chains and wheels. All of these have been added over the last 12-18 months. The SKU count has just reached 1,000 and it isn't over yet.
For the shop, what are the incentives, MOQs and point of sales support for a brand like ETC?
We'll not put it down in print, but for anyone interested in becoming a stockist, please get in touch with your local representative or the main sales office.
We have plenty of different options on buying packages with incentive-based pricing, terms and various pieces of in-store POS material. We even have ETC clocks for the old school shops. More importantly for today's world, we also have new digital content available for all our stockists to use on their websites, email platforms and social media channels.
The question many shops are still asking is on stock levels and spares support, how is ETC coping and adapting its supply?
Moore Large is in a fortunate position being completely independent and not tied into, nor owned by any global supply chains. This means that we can be very flexible and adapt to the situation in front of us. That doesn't mean we have had a seamless supply this year, but we worked extremely hard to source product from every corner of the world and we know for sure we maintained quality and kept many of our most loyal customers happily stocked up thus far in 2020.
Today the majority of our shipments are arriving as and when we expect them and we have regular and healthy deliveries of all lines running well into summer of 2021 and for certain lines even beyond that. The majority of lighting is in stock now, including the new lines we added this year, meaning we will get stocks to all those dealers that have already committed to our 2020 lighting deal right before the clocks change.
According to CI.N's studies the clothing market has send large divestiture by shops. ETC has gone against the grain and invested – what's been the thinking on going for this market share?
I agree with you and there's no doubt a lot of stores have refined their clothing offering over the past few seasons. That said, cyclists still need and want to buy cycling clothing, especially those new to the world of cycling or those that are used to cycling but perhaps cycling more since COVID. Many brands have two ranges of clothing dropping every year and it's the norm to see both a SS and AW line up. What we've done differently to other brands is to focus on a core range of commuter-based clothing and styled it so it won't go out of fashion quickly. This means any investment from a store or online retailer will have longevity and reduce the need to offer discounts to the consumer.
Market share is an interesting one, and whilst we are in business and gains in market share are very important, that isn't where the journey started for our clothing line up. We wanted to produce and supply a good quality product with all the necessary features whilst maintaining a sensible price point.
With third-party brands increasingly seeing margin pressures on all levels of the chain, is the house brand strategy now key to the distributor?
It's certainly key to our future and allows us to be in control of our own brand destiny. We've made some big investments into house brand over the last few years and this will continue in the years to come, not just in product, but in sales and marketing too.
It gives me great pleasure to announce Drew Farquharson as the newest member of the team heading up Design and Marketing, solely for ETC. It's important to recognise that a good distributor is made of a spread of different brands and product categories and having a mix of both house brands and global leading distributor brands is what makes us so appealing to the large customer base we have.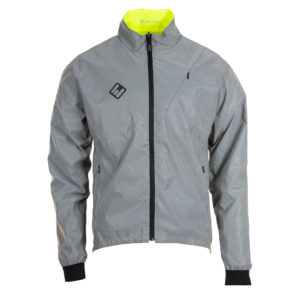 With value price points well catered for are we wrong to assume that the ETC product lacks premium features?
Very wrong! We've pushed the boundaries on what we have previously felt comfortable doing and ventured both into new markets and new technology. To name a few, in the clothing category's winter line up, our jackets, gilets and gloves offer all the same technology and even better features than that of the most well-known, reputable brands.
Secondly, in the lighting category for this year where we really believe we can rival some of the biggest global players in this sector. Our range offers comparable technology and a few hidden features not seen on all the big brands; dare I say we have the most comprehensive lighting range on the UK market today with RRP's from £4.00 to £140.00. There's even a HD camera light in the mix too.
What's in ETC's future – more price points, products, OEM trade perhaps?
Currently we have an office full of samples of a vast array of new and exciting products that our riders are currently trying out, testing and making changes to. Not getting out to the factories this year has made development more difficult, but we continue to press ahead on schedule and our goal is to be dropping new product or new product categories every six months, ensuring we really do have 'Everything to Cycling'.