MP's view: Ruth Cadbury on cycling advocacy and accessibility for all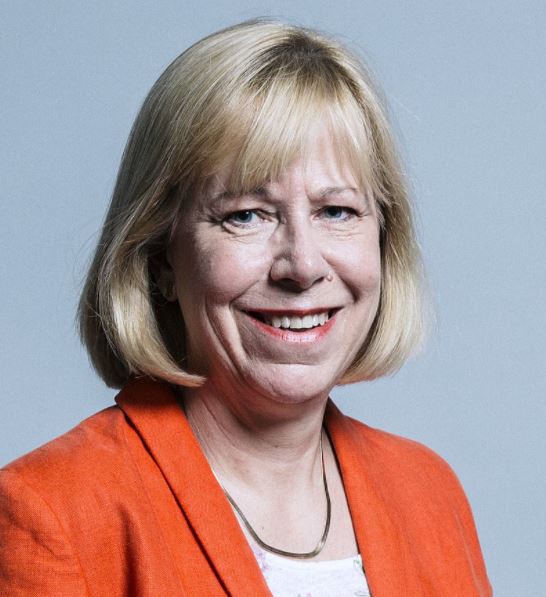 There is a sense that political will toward cycling is changing in Westminster. In what will hopefully become a CI.N exclusive series with each edition we will invite MPs from across the political spectrum to share their vision for cycling. Kicking us off, Ruth Cadbury, co-chair of the All Party Parliamentary Cycling Group talks policy, advocacy and transport… 
For co-chair of the All Party Parliamentary Cycling Group the role is one that has been grown into over time, though from speaking with the Brentwood and Isleworth Labour MP you could easily believe Ruth Cadbury has been on the front line of cycling advocacy for decades.
"I was asked to take the role on when I was first getting into politics and when you're looking to find your way into Parliament you tend to accept opportunities presented by those who have been around for a while. I'm keen to not describe myself as a cyclist," starts Ruth.
While that may sound counterintuitive it's quickly evident that a note has been taken from the books of cycling advocacy giants such as Chris Boardman. Ruth has done the homework and is quick to clarify, referencing a piece to camera from Boardman presenting from cycling haven Utrecht.
"I remember watching him say to camera 'I've been here a few days and I see no cyclists. I see instead people going about their business dressed for destination and not the journey'. That's a very different mentality to how it is here," says Ruth in acknowledgement that most people taking to bikes, in particular during the week, similarly may not see themselves as cyclists. After all, 80% of cyclists also drive.
"I have choices how I make each journey, being able to afford to run a car, if needed, but often I find that cycling is the quickest way around my constituency, pairing a train for multi-modal journeys sometimes. It just so happens cycling became my natural go to, so I'm passionate that more people should be able to cycle, more often and safely with each journey. This isn't about doing things for cyclists, but what do we do to help people to obtain a bike, begin to use them in the first instance and importantly to stay riding. People will realise other benefits naturally; it's often quicker, cheaper, better for fitness and mental health. While I don't like to ram the cliches down people's throats, these are the policy drivers," says Ruth.
It is at this point that the conversation turns to an incredibly timely topic for the UK bike industry and one covered elsewhere within this edition and that's the cycle to work scheme and its perceived flaws. Where the newly-formed Bicycle Dealers' Association has chalked up a small win on commissions taken with one of the largest providers, it is the fundamental framework which the MP has some issue with.
"I would like to make bikes cheaper to acquire in order that a broader section of society has this cheap mobility option. Though we do have the cycle to work scheme and while I do welcome the ceiling lift, it is regrettable that it's delivered via a salary offset scheme. Many non-PAYE workers cannot participate. For an employer the sign up is a bureaucracy for many. In the present climate many are just trying to pay the wages, so the way this functions needs to be simpler," says Ruth.
With accessibility a focal point of the discussion so far our interview is temporarily flipped as Ruth takes a genuine interest in what the bike market feels could entice more buyers to the market. First of all it is suggested that extending the Motability car and scooter grant to cover the electric bike market could be a desirable outcome for bike shops and Ruth reveals previous work with Wheels for Wellbeing to improve the hand of those wishing to cycle with a disability.
"Likewise, if the cargo bike grants have been exhausted that's the sort of thing we would pick up with in Parliament. We can make interventions via formal speeches and Private Members Bills, to having conversations with ministers," says Ruth.
In a year when the Government's budgeting and plans have been rather skewed by the Covid curveball it's fair to say MPs are keeping their wish lists realistic. However, it is said that where obvious opportunities exist both the Government and the bike industry should be quick to respond. One such opportunity pondered upon by Ruth falls nicely in line with the trend-bucking fortunes of the bike industry since the start of the pandemic.
"With the jobs market in difficulty it could be that there are opportunities for the bike market, which it can be fairly said appear to have become a growth sector during the pandemic. Therefore, it could be worth exploring expanding upon subsidies available to bike mechanics to fill the skills shortage. This Government, as you'll have seen from the ballerina advert, is keen to retain people and to retain viable jobs," we're told.
Delivered by the Department for Work and Pensions, the Kickstart Scheme is flagged by Ruth to any bike business that seeks to create job placements for 16 to 24 year olds on Universal Credit, for whom the jobs market at present is gloomy.
It's noteworthy that thus far Ruth has yet to lay any criticism at the door of the current occupants of Downing Street and when quizzed as to whether the Government's £2 billion walking and cycling package is adequate in the context of the transport budget, the tone remains conciliatory.
Ruth says: "Being a Labour MP there's not a lot I agree with the Government on, but lately we have seen a revolution for cycling due to Covid-19. Likely it is down to the PM's personality and special advisor Andrew Gilligan. They have taken a common-sense approach to get people moving in a safe way. An incredible amount is to be done through the £2 billion spend from installing low traffic neighbourhoods and school streets, upgrading the National Cycle Network, bringing in minimum standards of design, creating better rail and road integration and promoting cycle logistics."
Grilled on the mathematics of making the budget stretch across all of those wonderful proposals it is conceded that more cash will be required, but that taking the essence of a phrase and butchering it to suit, Amsterdam wasn't car free in a day.
"I think it's true that £2 billion is a massive start, but it's not enough. Let's see the difference that the funding we do have begins to make. These things don't happen overnight, even in Europe," starts Ruth. "Ultimately we have some pushback to overcome which will take time, but with London's traffic already back to 93% of pre-lockdown levels, even with high levels of working from home, it is clear to this is not sustainable. It is a shame to see the low traffic neighbourhoods and the segregated paths being blamed for the congestion."
As it stands, the Government has told local authorities to put temporary schemes in and assess the impact after six months. It is hoped, that where changed is lived with for a period of time that people will adapt and come to the realisation that most driven journeys, those under three miles, are very often faster to be walked or cycled.
"Having 25 years of local government experience behind me my take is that as people see impact in the area that they will come round to support LTNs and similar schemes. Pushback will happen, of course. I have had emails from constituents who were opposed but are now seeing benefits. Where a Head Teacher in Hounslow witnessed a school streets ban on cars, as monitored by number plate recognition, she now says they are seeing so many more families waking to school. People are adjusting. I think the world's changed an awful lot since the initial promises came. Temporary measures can be put in a lot cheaper so we can demonstrate the case."
At the time of writing Brexit is once again dominating the headlines and so it's not simply Covid-related uncertainty on the agenda. For Ruth, there is a parallel to be drawn with another line of her current work in Parliament and that is maintaining safety standards.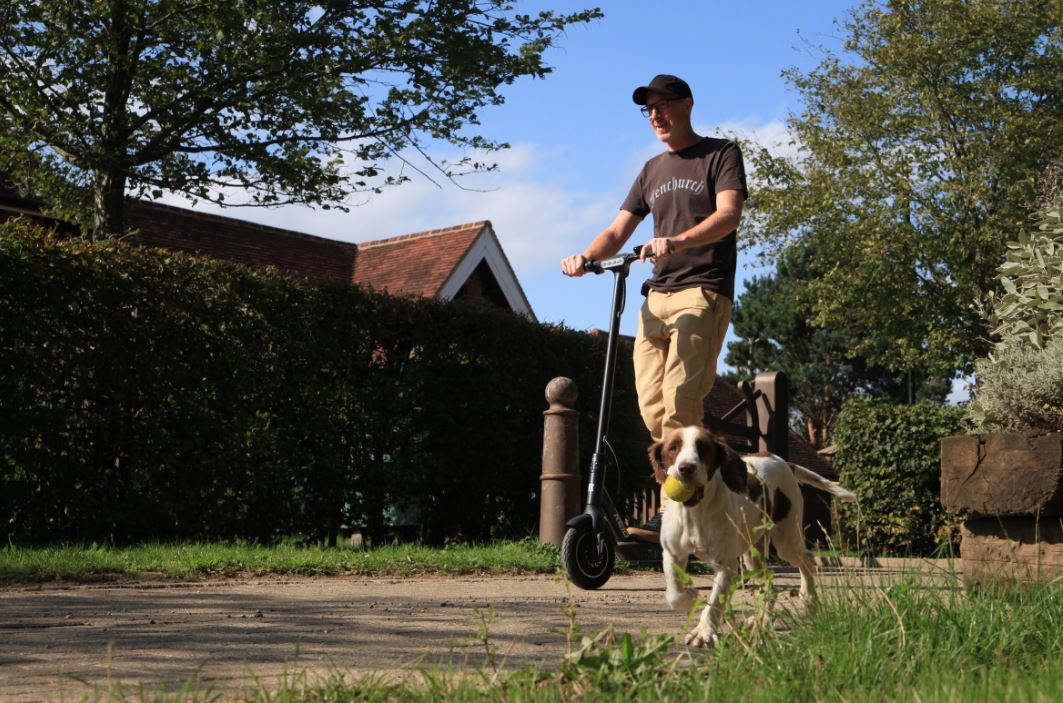 "A concern with trade deals going forwards is a potential lowering of standards. If the same applied, for example, as with the food deal with the U.S. then that would be cause for concern," she explains.
With safety a theme of Cadbury's approach, it seems apt to throw the wildcard that is the electric scooter into discussion.
"You can't put the genie back in the bottle, so many people have them," she says. "But we have to legislate for them, we're one of the last countries not to do so. Make them safe for riders and for pedestrians and deliver a firm pavement use ban. It is a shame that so many retailers are selling them when things are not fully there in eyes of the law."
How can the humble bike shop make a difference
Ruth says…
"Get to know and support your local cycling organisations, particularly those who help people to cycle more often. Actively engage with customers and hear what they want to help them use cycles more. The real issue with our image is the suggestion that we're all MAMILS and it's these riders that need the least support. So, if there are local discussions about improvements to road network, monitor the temporary schemes as best you can. Ask customers how they feel. Support the retention of measures publicly where local controversy comes and seek to always propose new ideas.
"Cycle shops that organise groups and classes to build the social element hold the key to a major confidence builder for customers. There are lots of people in rural areas who would like to know what would enhance their journey too, so inform them. Engage with members of Parliament thereafter with the feedback gained. Consider using local cycle trainers locally to help customers find their local routes. I'm a member of Hounslow Cycle Campaign and we find that more experienced rider guides can b a great help for newcomers."
Next up in our series with MPs we will have Selaine Saxby of the Conservatives, the other co-chair of the All Party Parliamentary Cycling and Walking Group.