F-At Digital details plethora of new channels to deliver enhanced partner exposure
(Sponsored content) – Fresh on the back of ABC results season CI.N checks in with specialist digital content publisher F-At Digital, the group behind popular consumer cycling sites road.cc, eBikeTips and Off-Road.cc. Elaine Curtin and Sean Igoe detail a series of fresh approaches to content delivery and the new channels on offer to deliver partner value…
How's business been for the publishing group – F-At Digital –  on the back of 12 months of turbulence in the market, it seems you've been investing?
EC – We've seen an uplift in our user numbers across all of our websites and F-At Digital has always been a publisher that invests in the quality of its content. The users and trade like us so we need to ensure we maintain our current growth trajectory.
Much of that investment seems to have been in talent – who's joined and what have been the criteria for filling the roles and setting the business for the years ahead:
EC –  It has always been the talent here that creates the credible and likeable content, and now all three websites have new editors – Jack Sexty (road.cc), Rachael Wight (off.road.cc) and Alex Bowden (ebiketips) continue to be backed up by an experienced editorial team and also have the senior management team to draw on. So we've promoted from within, and in the last few months have brought in fresh new talent such as Anna-Maria Hughes, Dan Alexander, Liam Mercer. We've also launched our Video Division headed up by Sean Igoe and have recruited Rebecca Charlton as our lead presenter, and can now include Victor Alway in the team, he started with us last week and is an experienced Project Manager in our industry.
Tell us about your performance for each of the sites and what's most engaging the viewers in terms of format and content:
EC – For road.cc, our average monthly users in 2020 was 1.9 million (Google Analytics). In both May and June 2020 we saw monthly numbers of over 2.5 million. Already in 2021 we're seeing a year-on-year growth of 70 to 80%, with January 2021 reaching an audience of 2 million unique users. Off.road.cc is up 100% year-on-year with 270k unique users each month since January. Furthermore, ebiketips.road.cc is a big area of focus for us through 2021 and 2022. Currently the 100,000 consumers we have each month on eBikeTips are new users and they specifically visit this site because they want to know what to buy. 
News, reviews and buying advice are the core components of all our sites and they continue to be the bits that engage the users of all our sites the most. We're constantly looking to improve and refine what we do in these areas. We've got highly engaged site audiences and it's our aim to build on those high levels of engagement, that's why we're constantly updating, refining and improving our buyer's guides, while our reviews are engaged in a never-ending debate about the definition of 'value'. It's also why we've introduced new formats in to those areas such as road.cc Recommends and the news Live Blog – which has been a massive hit in terms of reach and engagement.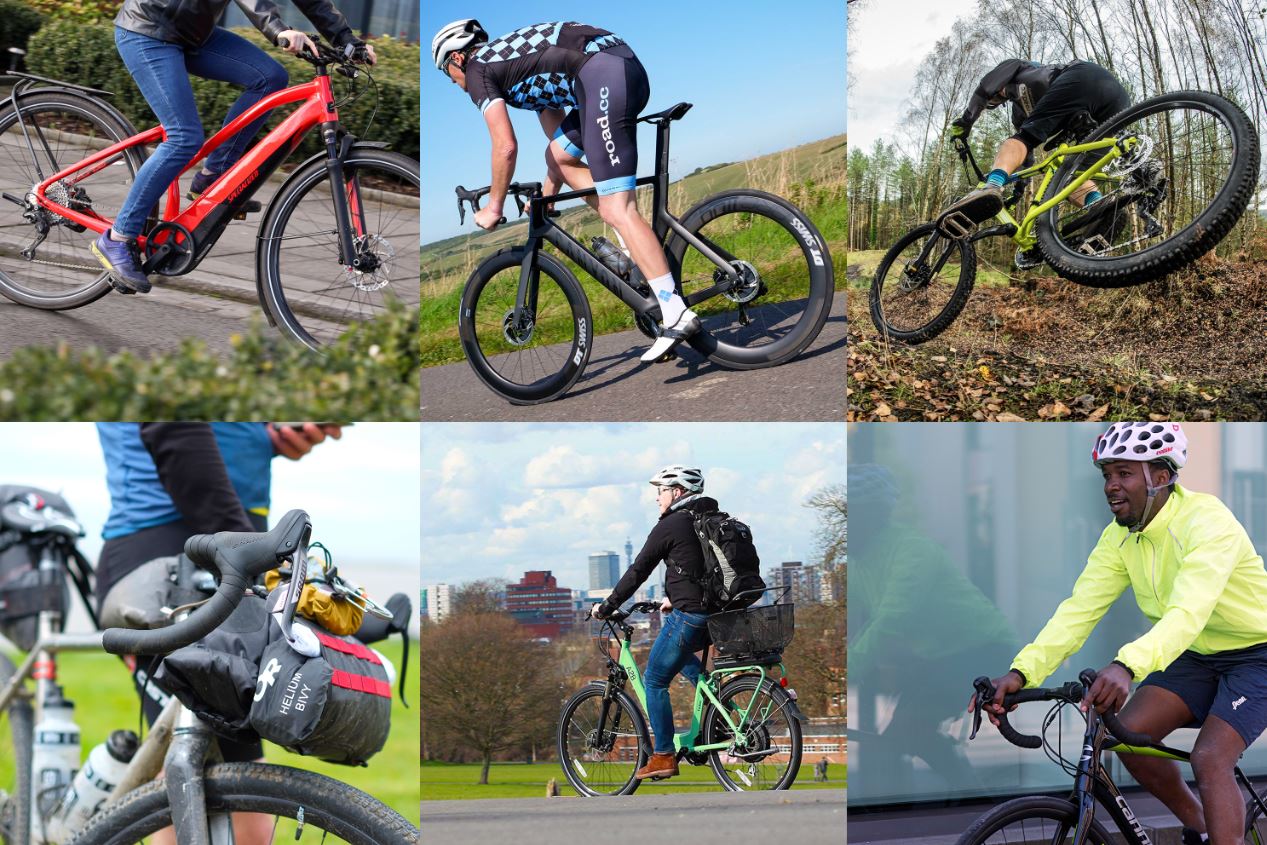 With the market's investment leaning toward electric we might expect eBikeTips to be hitting a new gear soon – what's planned for the year ahead for content, events and partnerships and who will be leading the charge editorially?
EC – Given the upsurge in interest around e-bikes it will be no surprise to anyone that we will be putting a lot of our investment focus on eBikeTips this year.
We've already put the first part of that in place with the appointment of Alex Bowden as the site's new editor. We're also beefing up the editorial budget considerably and we're planning further investment later this year.
We don't see any reason, as yet, to deviate from the original premise of the site when we launched it four years ago – which is that it's an honest, objective and authoritative source of buying advice for first time e-bike buyers and that having such a resource to help new consumers is in turn valuable to the e-bike industry. 
From a partner's point of view, what new commercial opportunities across all of the websites exist with the expansion of content?
SI – It's an exciting time at F-At Digital, not only are all of the websites in growth, we are also launching new initiatives where we can offer brands really great ways to reach lots of cyclists. A big focus for the group going forwards is definitely video content, with the last few months showing rapid growth. For the first time in our history we created various packages for Bike of the Year to enable brands to make the most of their inclusion; eight videos were created from this.
As well as these packages we are going to market with some really great ideas and narratives that can help drive brand awareness, education and sales through great stories.
In the pipeline, as well as road.cc recommends, we are launching a monthly cycling show, a live show and a road.cc podcast; it really is a very exciting time!
You've a new kit partner – what value do deals like this bring to partners, in particular now you are expanding video channels?
EC – Yes, Rapha will be road.cc's official clothing partner from May 2021. Partnerships are about bringing value to both of the businesses involved and ultimately the consumer. In this case, road.cc has always had a good relationship with Rapha. Both brands have evolved over the past few years and we can't wait to work on the new kit designs over the coming months.
So, the collaboration will see RaphaCustom produce the new range of road.cc kit – which will be worn by road.cc's editorial team in all features, reviews, and videos. Our site's users will be able to buy the kit too. In terms of video, how better to capture the process than in this way and this media brings a new dimension to our users which is engaging and informative.
For those not yet briefed, there's a live show in the pipeline. Who's the audience and what are the opportunities for the trade to be involved in terms of a presence or sponsorships?
SI – Our first live show will hopefully be going live on March 26th, hosted by Rebecca Charlton. This will be broadcast live on YouTube and Facebook and we cannot wait for this, it's going to be great fun. It will be called 'Drink at your desk Friday' and it will be interview based with a couple of regular features. Our first guest is Watford & England goalkeeper Ben Foster, himself a massive cyclist and owner of his own YouTube channel The GK Cyclist. 
We are also planning to launch our very first monthly cycling show towards the end of April, again hosted by Rebecca. This will be a magazine style production very different to anything seen before. It will be a fun show talking about all things bikes with regular features, challenges, tech and much more.
As well as these shows, we are launching our first road.cc podcast. Again, this will be very different to other cycling podcasts that are predominantly interview led. The road.cc podcast will cover news, reviews and tech from the website, what's new and cool, plus interviews with various cycling personalities.
We are currently seeking partners to support these really exciting launches.
road.cc has leaned in on some of the political and infrastructure challenges UK cycling faces – why is this kind of coverage and advocacy important for a publisher as part of the bigger picture of creating new cyclists?
EC – We've always written about cycling infrastructure and the challenges that face most cyclists every day on UK roads. It's something that affects everyone who cycles in this country and it's something we've always felt it was important to write about in a fair, honest way. We know it's a subject our users care about and the rising interest from the mainstream media, on the growth of pop up cycle lanes (and the backlash against them) and low traffic neighbourhoods shows that lots of other people are interested too. 
Tells us about the new road.cc Recommends content and how brands can become involved:
EC – In a nutshell road.cc Recommends is a curated list of the best bike, parts and accessories we've reviewed each month – showcased on their own dedicated part of the site. The idea is that if you want to know about the best stuff around right now then road.cc Recommends will be the first place you look.
There's no set number of things we'll be recommending each month – some months it'll be more, some months less, it all depends how much really good stuff (in our opinion) is around right then. What goes on to the list is solely down to the tech team and while we envisage that there will be commercial opportunities around road.cc Recommends. They will be delivered after the event, as we don't want there to be any doubt whatsoever about the independence of our selection process. That, we think, will make being part of the selection much more valuable to the brands involved. 
Have you any final thoughts?
EC – road.cc are proud to partner with Ribble to celebrate this week where we have International women's day.
Anna-Maria Hughes, road.cc's newest member, will be producing a month long vlog style video looking at how women can plan out their training schedule and optimise for a race or event that occurs during their monthly period.
Sponsored content