Forme Bikes on reactivating production lines and becoming a global player
Steadily rising through the pack to become one of the UK's more popular bike brands, the measured approach Forme Bikes has taken to expansion has won many fans. Here Moore Large's Brand Director Adam Biggs charts progress…
How has 2020 been for you so far?
I was asked to describe 2020 in three words during a recent BA group meeting so I will do the same here: Motivational, educational and fulfilling. I will add one too, that's teamwork.
2020 has provided us with a great opportunity to build our presence and range assortment on the shop floor, helping us to secure long-term commitments from existing and new retailers alike. A key factor in our success this year has been our team's ability to respond fast to supply chain demands by hunting for solutions to provide our retailers with bikes. We have explored Europe and further afield to source tens of thousands of bikes and even kick started the production lines that were such a prominent part of our history during the previous heydays at Moore Large. Most of our dealers have remembered the support, which has helped cement some strong relationships for the future.
Have there been any challenges in particular which have effected your business efficiency this year?
Certainly, some. We had communication issues at the beginning of the boom due to the sheer volume of calls received. We work with over 2,500 IBD accounts, plus National Accounts where we are accountable for supporting their consumers too. We responded as well as we could at the time, but it took a good few months to claw back the response times and standards we were striving to achieve.
The challenge experienced has really helped us to prepare effectively for a scale up in the future; we have many new internal processes and performance reports in place as well as additional staff. We are currently in the middle of a substantial investment towards a reformed B2B, alongside new ERP and telephony systems.
Moving on to Forme more specifically, what challenges have you experience over the last few years?
Our greatest challenge following the brand's re-birth a couple of years ago has been the difficulty in clarifying our market position to both retailer and consumer. Our ambition from the start has been to create the largest British multi-category bicycle range positioned at the mid-to-high level and in line with some of the largest global brands.
Only a few years ago we had many big gaps in the Forme range. Although we had diverse representation within most categories, including leading race specific cyclocross framesets through to award-winning carbon gravel bikes, it was difficult to approach a retailer with the view of them carrying the full assortment from the range to either replace or compliment their existing brands.
Consequently, there were a few retailers, particularly the larger multiples, who just didn't take us seriously. The sales achieved over the last few years were accomplished based on product quality, brand image and the communication of our vision from sales team.
A special mention should go to Leon Stimpson, the Brand Manager and Rich Burley, the Designer too. We have been forced to grow very fast which in itself brings many problems and although I very much consider ourselves to be at the beginning of the journey, we are starting to find our place.
Does this mean you have a large line-up planned for 2021?
Our 2021 range consists of 84 models, including 27 e- Bikes covering most categories supported by Bafang, Bosch and Fazua. Price points start at £100 for our junior balance bike and end at our Bosch equipped full suspension Black Rocks FSE at £5,149.
Do you find it difficult competing alongside some of the global giants?
I have the utmost respect and admiration for the larger global brands. Likewise, the strength of British brands such as Whyte, Frog and now Raleigh are never underestimated. Forme has its own plan in place and a focused process, which is being constantly refined as our brand becomes stronger. This plan is helping us to overcome any difficulties presented along the way.
Which key attributes have helped the brand to grow over the last few years?
We listen well and act fast. Many brands adopt a consumer first approach. We are completely devoted to meeting the needs of our retailers first and operate a single channel route to market to support them. I believe if we get that part right, the consumer will achieve the best experience and our brand will receive the treatment it requires to continue its progression. Other than good people, there is no particular attribute or golden goose. Today's revamped team noticeably has the confidence and belief, which was lacking a few years ago. This has passed through to our retailers and in areas where well-established, larger shops have achieved success, the numbers have blossomed.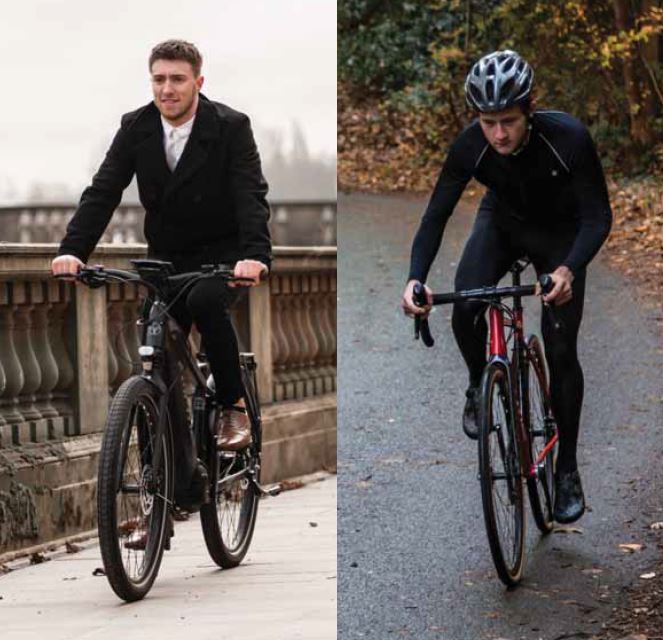 Are there further gaps to fill in the retail network?
We currently have around 200 Forme retailers in the UK and Ireland, who I would consider committed stockists and around 300 overall. For 2021, the primary objective is to increase range representation on the shop floors where we are already present in a quest to become their primary brand, although based on the pre-order commitments already in place I also expect to see an extra 75 to 100 committed stores.
Has Forme any International Plans?
Unquestionably. We are not quite ready yet though. The UK market and British IBD's are my immediate priority. Our international intentions are set to commence in 2022.
Do you have any bestselling products or price points?
That's a difficult question to answer at the minute based on the success of this year. Nevertheless, our e- Bike and Junior categories are consistently the door openers regardless of macro trends of competitor stock availability.
What's coming for 2021?
From a product perspective, we will be updating half the range and introducing many new categories to support the trends we are seeing in urban mobility. Products will be launched in phases from the New Year onwards and our retailers already have access to our new products timeline. Notably, we are investing in a brand new website to offer drastically improved digital support and interaction for our retailers and consumers alike to help clarify and simplify the consumer journey.
As part of the sites phase two development, we intend to integrate a live dealer stock feed as part of a new click and collect integration to ensure our dealer stock investment is more transparent on a nationwide basis. Some more good news for our brand was discovered a few weeks back too; Forme has extended its contract with Center Parcs across all their sites from 2021. With over 1.5 million visitors per year, our brand awareness is only set to improve further.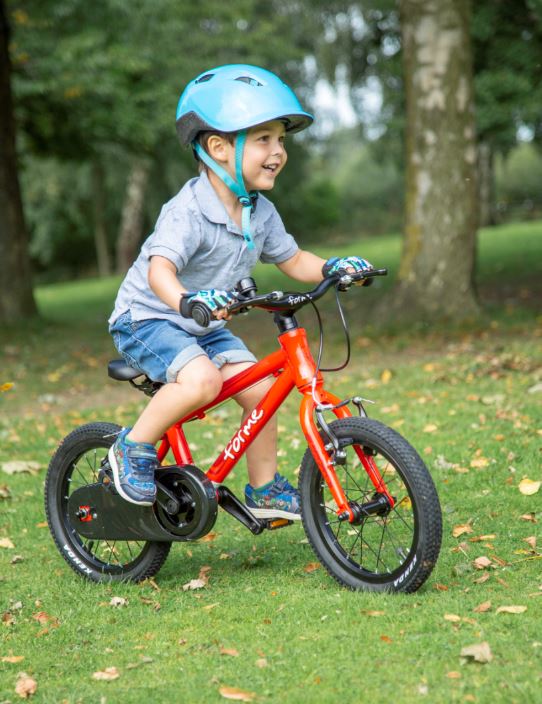 Finally, what do we need to change to see more commuters and leisure cyclists riding bikes in cities?
The BA are achieving this with their advocacy support. I have been so tied up in our own business requirements over the last few years that I didn't pay as much attention to the BA as I should have. Now I have given them the time, I have quickly realised what a fantastic job they are doing. Their focus consists of two key points which are inter-linked and ultimately help to get more people on bikes.
These are:
Give every child the opportunity to cycle The Government funded Bikeability scheme offers learn to ride training at various levels for all local authorities across the UK.
Make cycling an everyday choice The Department for Transport have a new "Gear Change" campaign which aims to put cycling and walking at the heart of decision making in the future. The essential status of bike shops is a good indicator of intentions here.