Frog Bikes develops bike series for older children
Frog has built on its portfolio of children's bike options, introducing a larger hybrid and mountain bike build with updated branding for older kids.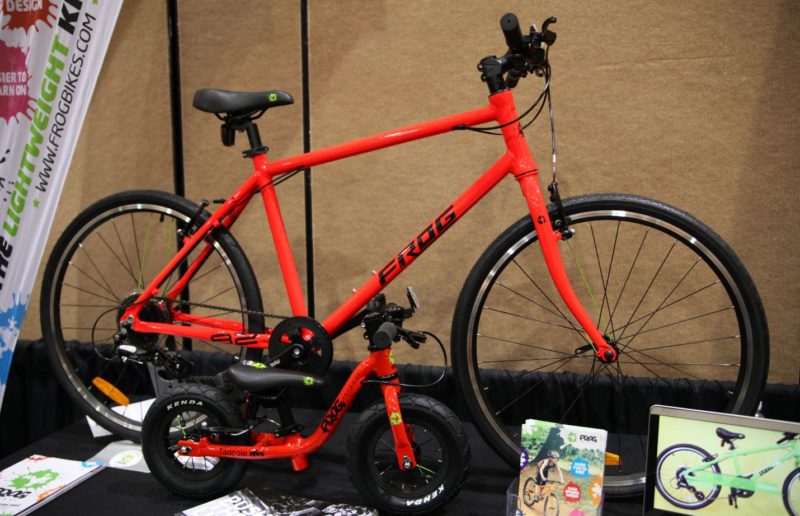 Utilising the firm's own in-house research, generated by Frog Bikes' Dr. Tom Korff and a university partner in Germany, the new builds are tested to adult standards.
Available to stockists from early 2018, Frog will stock a £590 and £600 MTB, carrying a suspension fork, Tektro brake levers, custom crankset and handlebar and stem combination, paired with a lightweight frame, all adjusted to fit kids entering their teenage years. Both 24 and 26-inch wheeled builds will be offered tailored to kids ranging 8 to 10 and 10 to 14, respectively. Depending on wheel size, guide weights come in at between 11kg and 11.4kg.
The hybrid Frog 78 build is again a research-led design and one that carries a patented Frog crankset to reduce the distance between the pedals and increase efficiency and comfort.
Subtle details like a unique rice husk pedal using recycled materials give Frog some eco-credentials to shout about. This will eventually be rolled out across the range, we're told.
Founder Jerry Lawson told CI.N: "Things have been going well at Frog. We've one production line operational building the current portfolio, but with the capacity to double in the future as we expand."