Skate firm dips into the bike biz with complete bikes and heat moldable saddles
Landyachtz, a business with 20 year's background in the skateboarding world, has entered the bike market with a line of complete bikes, as well as an innovate new heat moldable saddle concept.
Shown at the media jump start on Interbike, Landyachtz' clever saddle plugs in via a port on the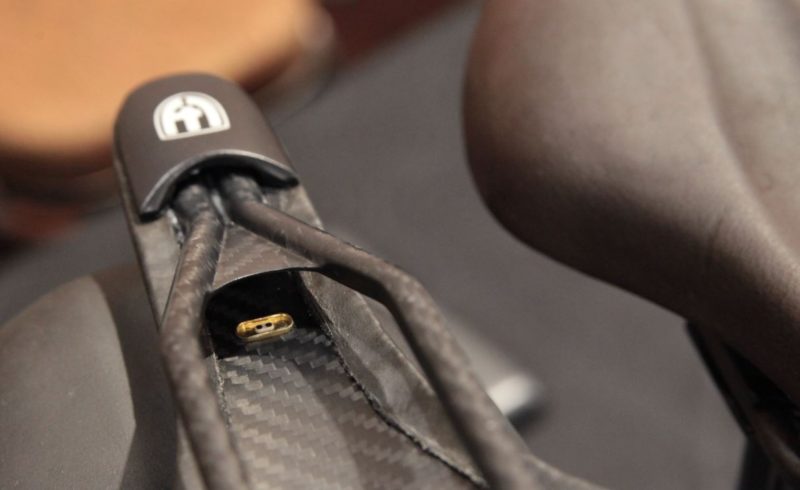 underside of the saddle chassis, enabling coils within the saddle body to heat and loosen the saddle's thermo moldable plastic. With just four minutes of heat and six minutes put in on the turbo trainer, the firm claims users can have their perfect saddle molded and set.
At $300 a pop, the firm admits their now patented creation is a no expense spared item and has therefore chosen to go all out on the spec, building in a carbon chassis and rail, as well as adorning the upper in real leather. The icing on the cake; the leather is waxed with beeswax from a hive on the firm's warehouse roof.
Landyachtz is now recruiting bike dealers to carry what it describes as a bricks and mortar-suited product. Three base widths are available for stores to stock.
On the bike front, the Vancouver business is now producing everything from city bikes to $3,000 framesets. The firm has begun U.S. and Canadian distribution and is seeking overseas representation. The firm's skateboards are sold to 60 countries worldwide.