Garmin Edge 820 and Explore 820 details revealed in full
Garmin has today revealed in full what the rumour mill had been discussing for the last month, introducing the Edge 820 and Edge Explore 820 computers.
The spec sheet includes things like Varia cycling awareness and inbuilt incident detection, making the units ideal for training road cyclists, as well as offering bike-specific navigation for urban cyclists.
For those utilising Garmin's Varia tech, cyclists can Pair the Edge 820 and Edge Explore 820 with the full-suite of awareness products, including the Varia rearview radar, Varia Vision and Varia smart bike lights to help ensuring passing motorists are aware of your movements. Additionally, the devices' integrated accelerometer for incident detection automatically sends a rider's location message to emergency contacts if assistance is needed. The devices are also compatible with ANT+ sensors, including speed, cadence and heart rate.
Individuals aside, the computer is designed with a peleton in mind. The new GroupTrack feature allows riders to stay connected with family and friends, with the Edge 820 and Edge Explore 820's numerous connected features, including GroupTrack, which allows cyclists to easily keep tabs of everyone in their group should they get separated.
"We are excited to share the newest additions to our extensive cycling line-up with our announcement of the innovative Edge 820 and Edge Explore 820," said Dan Bartel, Garmin vice president of worldwide sales. "Whether riders are chasing performance and racing goals or out for adventure and touring, the Edge 820 and Edge Explore 820 offer a full – suite of features to help track data that is important to them."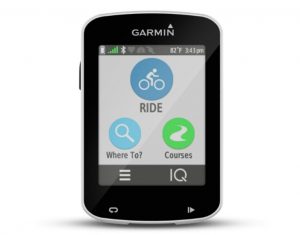 For cyclists seeking additional in-depth data, the Edge 820 offers advanced performance monitoring including VO2 max, a recovery advisor, FTP and watts/kg tracking, performance condition, Strava Live Segments
and advanced cycling dynamics. Built-in GPS, GLONASS and altimeter provide accurate ride data so cyclists can know how far, fast and high they have ridden.
Both devices offer up a 2.3-inch, high-resolution display, which is said to be responsive even with gloved hands and in the wet. An ambient light sensor adjusts brightness to ensure the least amount of fiddling necessary. Expect around 15 hours of battery life from each, though a battery save mode can extend this by 50%.
The Edge 820 is compatible with ANT+ power meters, including Vector, Garmin's pedal-based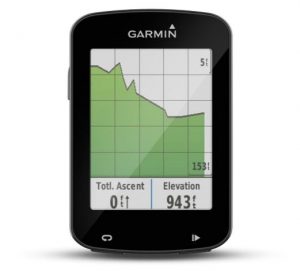 power meter that measures total power, left/right balance and cadence, and integrates with ANT+ electronic shifting systems and ANT+ bike trainers. Users can further record advanced cycling dynamics to analyze their form, including where power is being applied on the pedal and throughout the pedal stroke.
The Edge 820 is available for a suggested retail price of $399.99, or $499.99 bundled with a speed sensor, cadence sensor and a premium heart rate monitor. The Edge Explore 820 is available for a suggested retail price of $349.99.
UK distributor Madison opened up the box this morning on its
Twitter feed
, for those who want a look inside.