GoPro's Karma drone set for October release at $799
GoPro has gone into greater detail ahead of its October Karma Drone release, announcing the retail price to be $799.
Supplied in a ca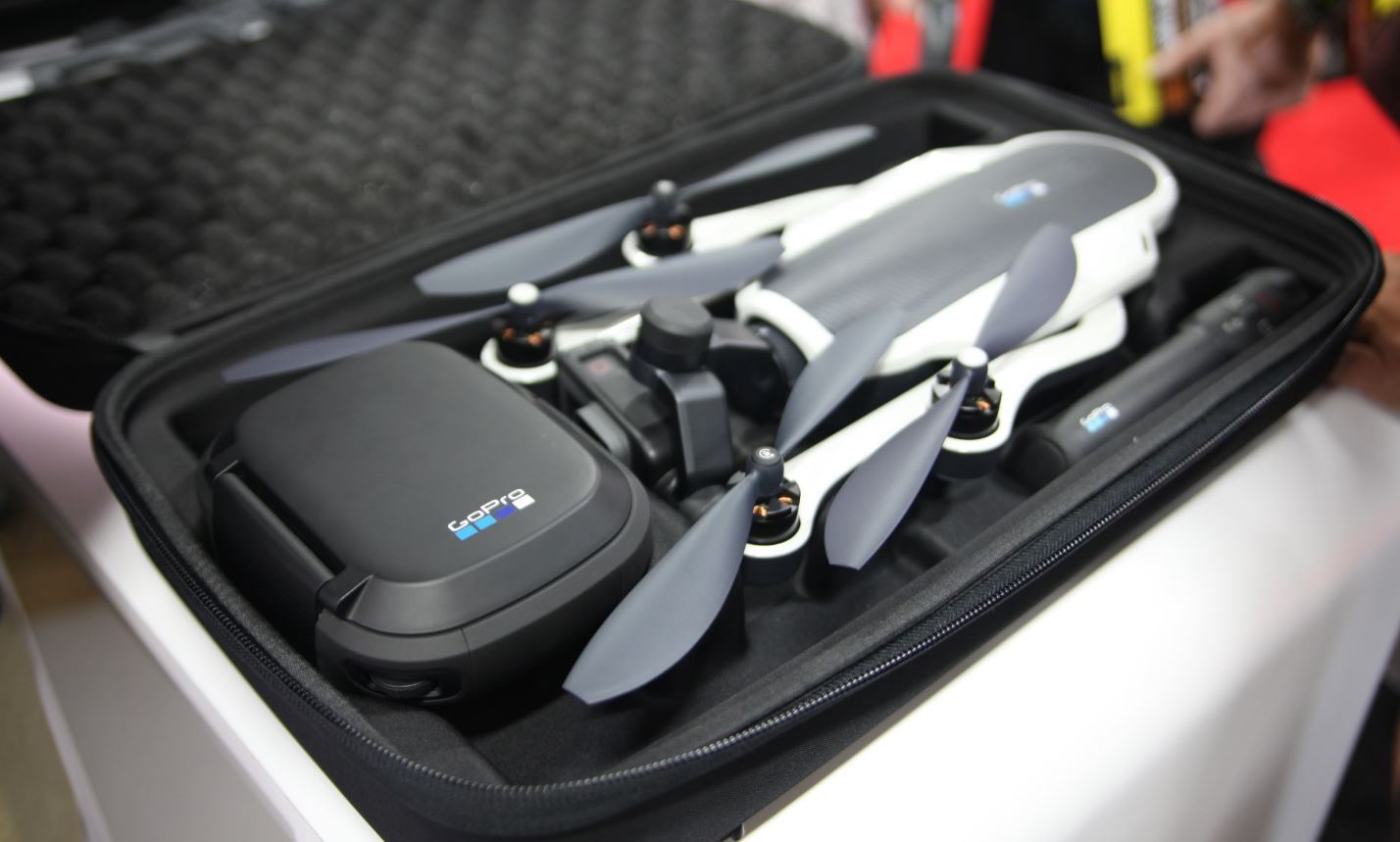 rry case and with a one-piece remote unit, the foldable drone has a number of features you may not find on competitor's products, including easily serviceable modular parts, making home service a real possibility.
Available at $999 with the new Hero 5 Session camera or $1,099 with the new Hero 5 Black, the tech firm is looking to lure crowds in with a lower than expected price, as well as a high level of portability and ease of use.
With no need to remove the propellers before storing, the Karma is designed to be robust, self tightening when in use to ensure no airborne mishaps. The gimble on which the camera is mounted is removed quickly with the flick of a latch and is easily re-attached to other GoPro accessories for gyro-steadied ground filming.
The controls are designed to feel familiar to gamers, taking inspiration from the familiar controls. What's more, the screen is integrated into the unit, meaning no more cable to attach to your mobile device. The entire ecosystem is charged via a USB C system too, meaning just one cable need be carried.
Offering 20 minutes of flight per charge, the drone has an automatic return feature built in to ensure it's never lost to battery or signal failure.
GoPro's Hero 5 Session will land on October 2nd.