Halfords downgraded as UBS issues caution on retail outlook
UBS has downgraded Halfords stocks from neutral to sell, as the financial services provider has indicated a more cautious approach to the UK retail sector in the next 12 months.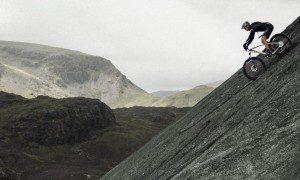 Uncertainty over a British exit from the EU, wage inflation and pressure from online competitors such as Amazon are said to be largely to blame.
The bank has pointed to Halfords services departments as a key area whereby the retail giant can protect its business. Cheaper online competition, paired with foreign exchange issues, will likely mean the retailer has to pass price increases on to the consumer at a time when strong online competition won't do the chain any favours.
The company has already spoken on the impact of wage increases and how this will likely hold back earnings growth in the year ahead.
Halfords is also likely to be under pressure off line too, with outdoor competitor Go Outdoors indicating that it will go toe to toe on cycle sales, with a big expansion due in the next few months.
On Cycling, Halfords has detailed plans to launch a range of kids bikes alongside Bradley Wiggins, ranging £99 to £450 at retail and landing from July.