National Trust and Sport England to spend £4.25 million on 10 UK MTB trails
The National Trust has announced that it will co-fund a £4.25 million development to build ten new waymarked all weather trails in the UK.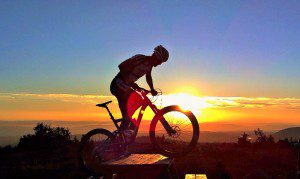 To be completed by Autumn 2017, the Sport England collaboration outlines plans for several five kilometre routes through the UK's scenic park and woodlands.
Dame Helen Ghosh, Director-General at the National Trust, said: 'I am delighted that generous funding (£2 million) from Sport England means that we can create more trails at our properties across the country for cyclists of all ages and levels of skill to explore and enjoy.'
Now the fourth time the two organisations have collaborated on outdoor projects, details of the planned ten routes are to be announced shortly.