Hands-on with Shimano: Inside the new UK Technical Centre
Shimano's new UK Technical Centre opened for business in Q1 and CIN was lucky enough to sit in on one of the very first sessions at Bradwell Abbey, Milton Keynes. We quizzed Geoff Giddings, Senior Shimano Brand Manager at Madison, on what the new centre means for the nation's Shimano stockists and the opportunities it will bring…
WHAT LED TO THE SETTING UP OF THE NEW UK TECHNICAL CENTRE? WAS IT SOMETHING SHIMANO & MADISON HAD PLANNED FOR A WHILE?
Madison has always had Shimano Tec Reps on the road to offer training and support for Shimano customers and it was the next logical step to open a central training centre. Products are becoming more technical as well and we see the need for a well-trained dealer network where consumers can get expert advice. There are also a number of Shimano Sales Offices in Europe who offer this training at a central facility which is proving popular with dealers, so it was only a matter of time before we opened a UK centre.
WHAT HAS THE RESPONSE BEEN LIKE? I GATHER YOU ARE FULLY BOOKED UP…?
The response has been excellent. Our first session could have been filled many times over and the next three courses are already full so it shows there is a real need and desire from dealers to become experts on Shimano. It is a fantastic opportunity for dealers to differentiate themselves from their competition.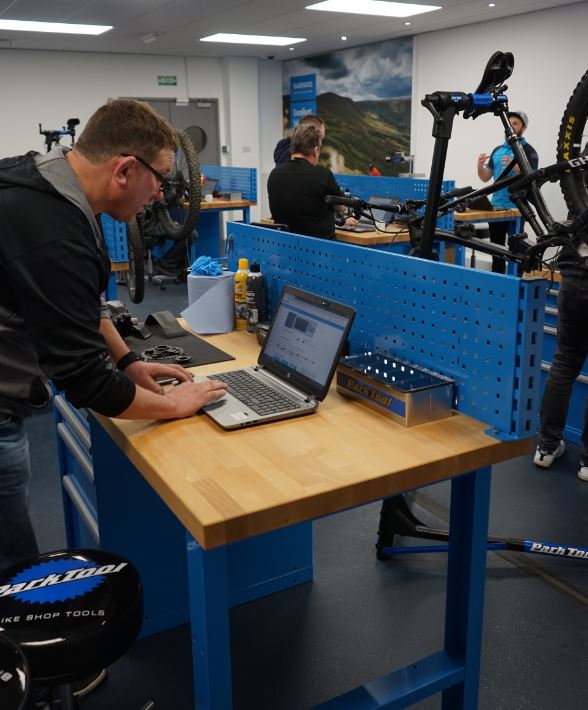 HOW MANY PEOPLE CAN YOU FIT IN ONE SESSION? 
We have six training workstations fully equipped with tools and a workstand and we can facilitate 12 people per course. This is an optimum number to ensure they all get personalised tuition.
WHAT KIND OF COURSES ARE YOU RUNNING?
To start with, we will run courses on the most requested topics: An introduction to Shimano STEPS, di2 and etube and finally disc brake setup and bleeding. We plan to run one course per month and alternate these topics. We also ran our first course on bikefitting which was really well received and we had great feedback from the retailers attending.
WILL YOU BE LOOKING TO INCREASE THE RANGE OF COURSES YOU RUN?
Yes, that is the plan but probably for 2020. We see the need for more advanced training in a number of Shimano product topics but we are also investigating retail-related courses to help retailers get the most from their business and workshop.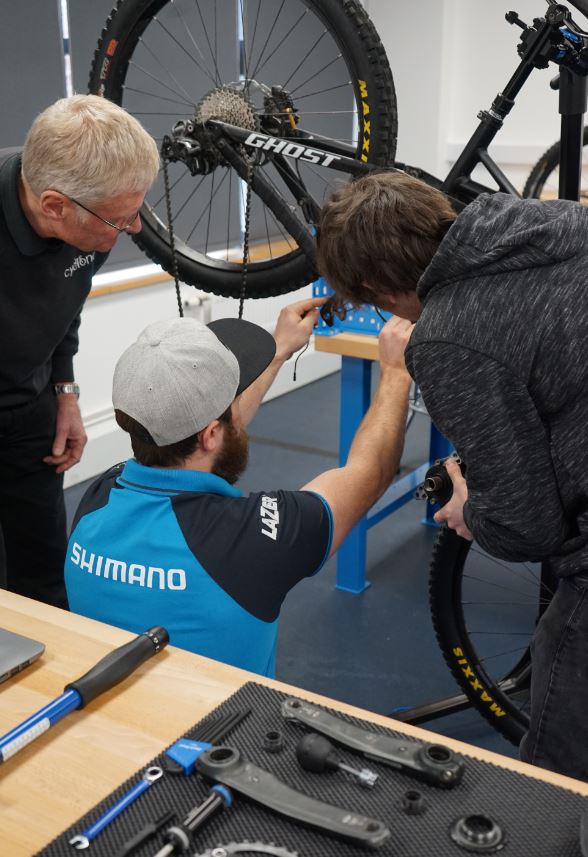 MADISON SAID IT IS INCREASINGLY INVESTING IN EDUCATION AND TRAINING – IS THIS PART OF THE STRATEGY TO RETAIN AND GROW ITS SHARE OF THE BIKE MARKET?
We see retailer and consumer education of our products vitally important and therefore a key strategic objective in our future plans. Consumers want excellent service and local bike shops can offer this to differentiate  themselves in a competitive marketplace.
IF THE RESPONSE CONTINUES TO BE SO POSITIVE, WOULD YOU CONSIDER EXPANDING THE CENTRE OR EVEN CREATING ANOTHER?
At present we are learning fast about the knowledge level out there and what courses we need to run in the future. We need to deliver quality training with case studies and real hands-on education that everyone in the group can benefit from. We may look to run courses more frequently in the latter part of the season when shops are a bit quieter and able to release staff. Retailers can also easily increase their Shimano knowledge by signing up to Shimano Tec where there is a suite of educational videos on Shimano products. They can learn at their leisure and this is something we encourage every dealer to do as it is one of the requirements of attending a course so we can ensure participants are at a similar level of knowledge.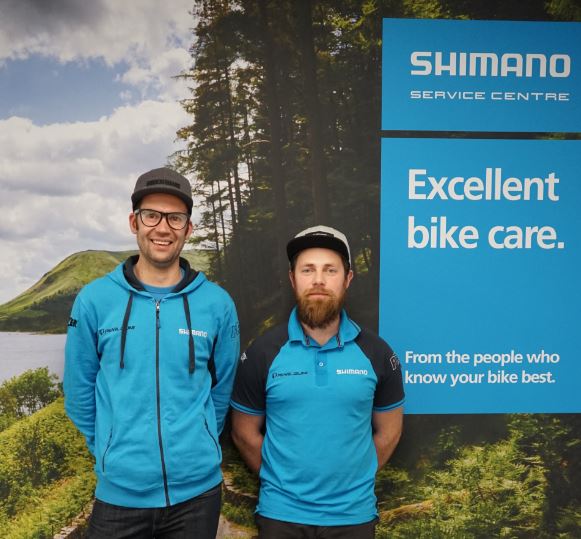 HOW CAN DEALERS SIGN UP?
We have an online sign up which shows the courses and availability, this is accessible through the dealers Madison B2B login. The training is delivered by Madison's Shimano Tec Reps, Richard Wilson and Peter Treviss. Calendar and booking system is online (fully booked until July): bit.ly/Shimano-Training