Has Acer's cycle computer brand got the might to take on Garmin?
Now in stock with UK distributor NRG4 you'll find a curious brand, which at the present time has a slim product portfolio, headed up by the 120 gram smartphone-esque Xplova X5 Evo.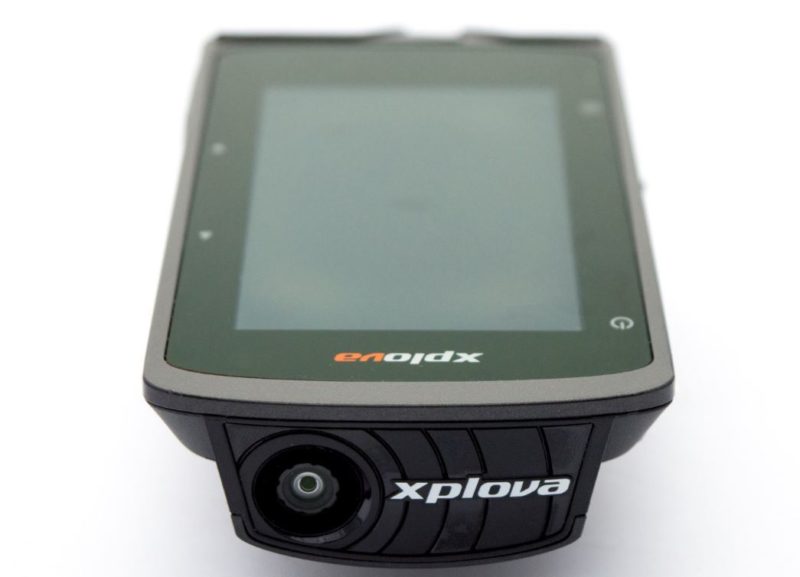 A wholly owned subsidiary of tech giant Acer, Xplova has been on the map since 2008, albeit as a project of a group of Taiwanese bike enthusiasts to begin with. Now on to its fifth generation of computers, the X5 holds claim to being the only unit on the market building in a wide screen camera that offers the ability to record various action videos with modes including data-linked auto recording, time-lapse photography, recycle recording (or dash-cam mode) and manual recording, potentially eliminating the need to buy a standalone camera.
So what can we expect down the line from Acer and NRG4's link up?
"As you might expect from a tech giant like Acer, there are plans to introduce a range of GPS cycling computers in addition to X5 Evo. We will also soon have the i3 (Acer's mid-range cycle computer) coming up later this year. We're also looking into the feasibility of combining 360 VR technology with cycle computers," explains Andy Perry from NRG4. "Xplovas' expertise has been crafted from almost 10 years' experience in the production of cycling GPS computers along with the vast resources made available from the parent company."
With what may well be considered industry-leading knowledge in the field of computing, the spec sheet of the Xplova X5 Evo goes further than just building in a camera. Customers are first of all granted free access to a world-wide network of OS mapping, can customise cycling route planning with SmartSigns (customized points of interest) + SmartSign guidance and plenty more, all delivered via a 3" touchscreen sunlight-readable display.
It's what the computer can assist the performance athlete with that's perhaps most impressive. In addition to the free mapping access, Xplova has made available free access to training plans created by professional cycling coaches, giving cyclists a personal trainer on board as they ride. Cyclists can transfer their performance data to the Connect App to monitor their progress, or to upload it to TrainingPeaks or Strava to analySe the data and compare rides against others.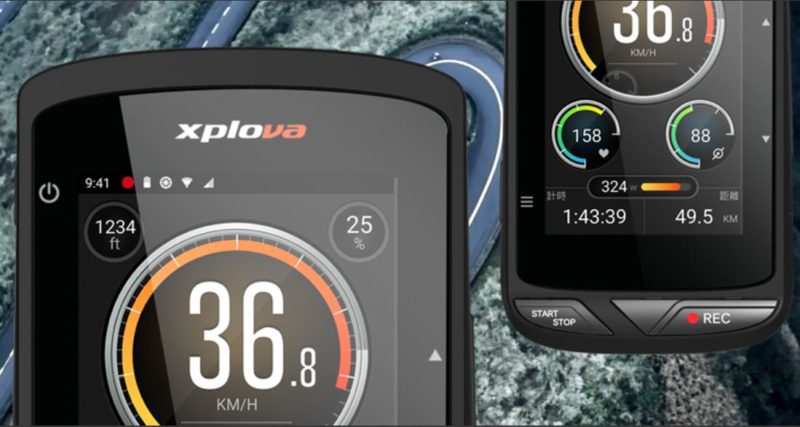 When it comes to the camera, the perks further add weight to this one-computer-does-all unit. The 120 degrees wide-angled camera offers the ability to set different recording triggers; including heart rate, location, speed or quickly by using the REC button. The heart rate link may prove particularly valuable during those high speed mountain descents where you may find it difficult to turn a camera on, or in the case of an incident that may need to be recounted as evidence.
Should your customer choose to, footage can also be live broadcast via 3G, or uploaded in an instant to social networks through the app. All things considered, the Xplova will deliver a battery life of around 12 hours on a single charge.
Dealers signing up with NRG4 to become an Xplova partner will be backed with a series of point-of-sale and marketing support, including product display, video display, post cards and brochures.
To enquire about carrying Xplova, contact NRG on 0151 422 4915, or via sales@nrg4cycling.co.uk. Alternatively, you can catch NRG4 in person at this week's Cycle Show, for which trade members can get a free pass here.