HIA Velo boss: "Our dream of U.S. production is coming together better than we could have imagined."
Already boasting the assets of Guru Cycles, CycleArt, as well as a 25-strong workforce assembled with half industry veteran experience and half production experts, HIA Velo founder Tony Karklins has told CyclingIndustry.News "The dream of U.S. production is coming together better than we could have imagined."
"We've assembled the right talent, that's for sure," says Karklins who is preparing for his own-label Allied Cyclesworks launch in February. "We've been in production since late July and our original goal of producing artisan and low production volumes has expanded somewhat now. In 2017 we'll be keeping it sensible, producing somewhere in the region of 2,500 bikes a year, but there will be expansion and going into 2018 we'll take a few more risks to drive our capability forward."
Though not wishing to get too political, Karklins admits he is shocked by Donald Trump's triumph in the presidential election, but asked if it has any silver linings for his business, he says the Republican's claims about bolstering U.S. manufacturing are simply coincidental good timing.
"Both candidates proposed ideas to revive U.S. trade, but regardless of any incentives to produce domestically we have always been of the mindset that we're producing here simply because we can do it better here. Our people bring experience from around the globe and we're positioning ourselves to be competitive regardless of any push by the Republicans to get tough on overseas trade. Our Arkansas location helps, of course, that's why you'll find all the Automotive labels producing here. Manufacturing in Colorado or Texas would be a lot less viable for us and our people."
So, what's Karklins reasoning for claiming to be able to "do it better"?
"We have some fascinating technologies that are exclusively available to United States manufacturers. These are materials and ideas that even the big brands can't access, only those producing domestically can. We're talking material science that has previously been reserved for the military, among other priority sectors. Given our focus on custom, this is crucial to our plans."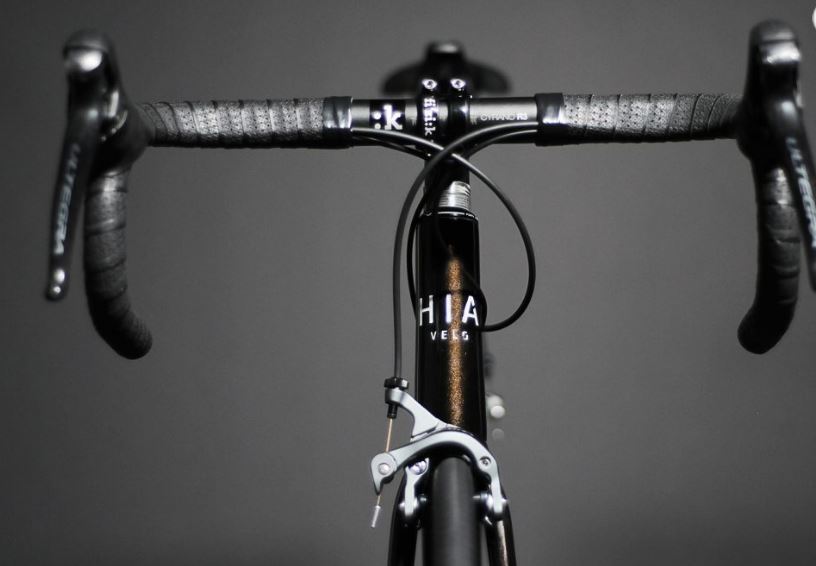 Set to produce a range spanning between $2,500 to $7,500, the focus of Allied will be on road and gravel to begin with, but with full-suspension concepts in the pipeline for late 2017. 85% of sales will revolve around composite bikes, we were told and the business will promote heavily its ability to produce quick-turn customisation – be that in the carbon itself or in the in-house paintshop.
"We're also starting a composite fork business by January, simply because the demand is there. This will be independent of Allied," explains Karklins. "There's also plans to introduce aluminium and titanium builds in the near future."
OEM work is another opportunity to be explored, says the HIA boss, but one that for the time being can't take priority.
"We've been bombarded by opportunities and we are looking into the feasibility of some, but it's not our intent to do too much for other brands. Our frustration in our early trading will be production capacity."
Between 100 to 200 independent bike dealers are sought to carry the Allied brand in the U.S., with a short term focus on 25 to 50 to "lay a solid foundation", concludes Karklins.