Hiplok explains how to design out the thieves while pulling in the customers
Having taken the security market by storm back in 2011 with its practical and stylish approach to security, Hiplok has become a rider favourite in 27 markets around the globe. We speak to the brand's founders, John Abrahams and Ben Smith about designing out the thieves and attracting a style conscious cyclist to bike security
Let's start with the Hiplok USP – making security a bit more practical and even fun. In what order do these things come into play on the drawing board?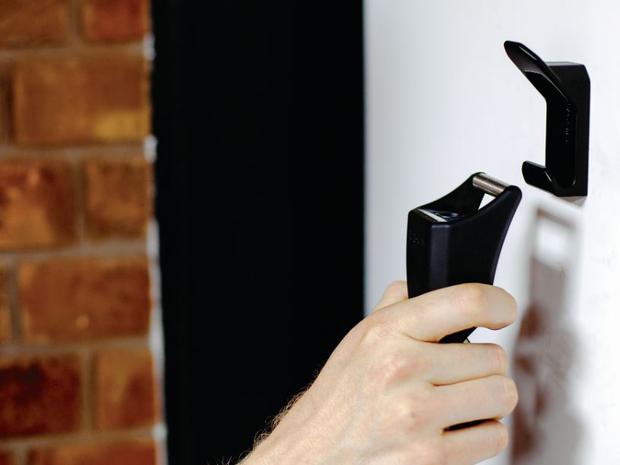 Function through design is central to our ethos. With the original Hiplok wearable chain we set out to solve a problem – how to make carrying a tough secure bike lock easier and after over a year of research and development, came up with what is now the patented wearable belt-like fastening on the Hiplok Gold, Original and Lite. Usability is still the key when designing each new Hiplok – how can we make security work even harder for the user. For example, the Clip and Ride system on the Hiplok D-locks makes cycling with a burly D-lock easier than ever, while the integrated light on the new FLX café-style lock gives both rider and bike protection. The wall mounted hook (pictured here) on the Homie addresses the issue of storing your chain lock while not in use, so it's all very functional and tidy. 
Is Hiplok all that the founders envisioned it would be when you first set out to revamp security product?
As cyclists, we always knew there was an opportunity to improve bike security – making a lock more usable while ensuring it is as secure as possible for purpose. We carry out extensive testing and development on each Hiplok product to make sure it's absolutely right before launch and we've been absolutely delighted with the excellent customer and press reviews we have received from around the world. When we get a picture or feedback from somebody using Hiplok in the real world, it makes our day.
So Hiplok's growth curve remains steep. What's driving the business forward at present?
A small, but growing, team of great people focused on innovation, quality and not afraid of hard work. This month we welcomes Ian Manning, who bought his first Hiplok in 2013, from Upgrade Bikes. He becomes our Head of Sales and has over 20 years experience in the bike business.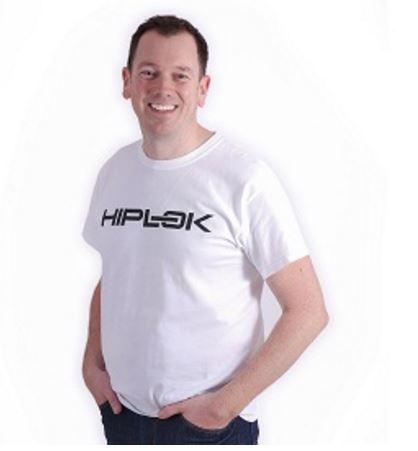 Tell us about the products you're working on at the moment – which gaps in your portfolio are they filling?
The new DX launches this March. This is the much anticipated Gold Sold Secure rated D-lock and will appeal to urban riders wanting an easy to carry D-lock with maximum Sold Secure rating. The addition of the DX and DXC means that we now offer easy to carry D-locks at several security levels and price points, which sits well alongside our range of wearable chain locks and cables. In addition, we are currently launching our first locks aimed at the "enthusiast" rider – widening the Hiplok consumer base.
The Homie maximum security multiple bike stay-at-home chain and the FLX, wearable café-style lock with integrated light received great reviews when they previewed at the shows last year and so we're excited to see them hit the market in the next month. Of course, design and product development is central to our business and so there will be more to show as we progress through 2016 trade show season!
How are you testing each new product and to what standards?
In addition to our own in-house rigorous security and usability testing program, our chains and D-locks are tested to Sold Secure standard in the UK and we use independent testing houses such as SBSC in our international markets.
Anything exciting currently in development that you can discuss?
In addition to launching new products, which we will continue to do, further penetration of our home market in terms of increasing the Hiplok range carried both within independents and national chains is an immediate focus.
With the addition of the DX and the FLX, we are confident we have a range of locks that will appeal to a number of different types of cyclists at different price points. We are also confident that we are now working with the right partners in the UK and beyond to help us place these locks in the hands of more consumers.
We have also established a good distribution network internationally and so working alongside these partners, we believe there is considerable opportunity to grow Hiplok in key cycle markets beyond the UK.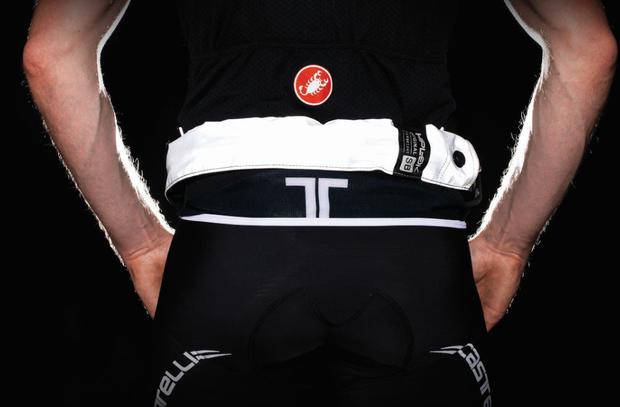 Having enjoyed considerable success in security – will you ever explore other cycling goods?
We believe there is still a lot of scope for more exciting and functional new products within the cycle market, so it's worth watching this space!
You've gone exclusive with Fisher Outdoor in the UK and describe your domestic territory as your biggest market. How are Fisher helping you as a brand?
Fisher has considerable proven experience of growing brands within the UK cycle market and so we are delighted that they are representing our independent business here. Like us they believe in quality consumer-driven products and giving the retailer the tools they need to present and sell product properly. Their experienced sales team are not only representing Hiplok in stores across the country, but they are giving us feedback from those stores, helping us to develop and fine tune product, packaging and POS to really meet the consumer's needs.
What marketing plans have you for the year ahead to drive consumers into shops?
Having great product and branding is a fantastic foundation and this year in the UK, we are investing in a targeted advertising, PR and event program to help build brand awareness and drive customers in to the shops. As we all know, getting consumers in to the stores is just the start and so we are also investing in point of sale, new packaging design and in-store communication materials to better communicate Hiplok USPs in-store.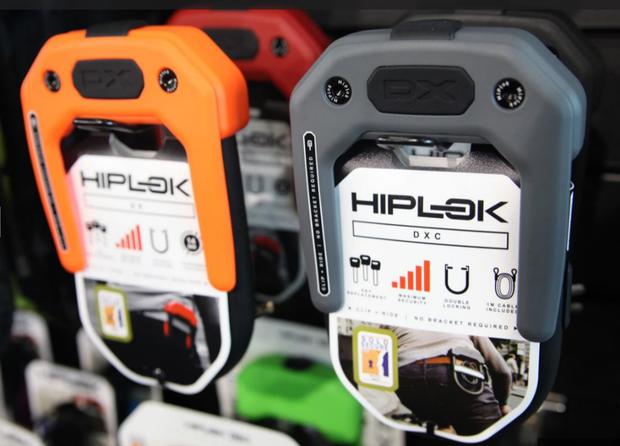 With a strong consumer following, we expect that customer feedback has helped shape the product – what are your end-users asking for at present?
The bigger, Gold rated D-lock has been the number one request ever since we launched the Hiplok D and so we're excited to finally start selling the DX this March. More reflectivity has also been a common piece of feedback and this has fueled the launch of the Superbright Series of hi-visibility, high security range this winter.
Outside of the UK, where are you exporting to nowadays and which markets are excelling?
We sell in 26 markets outside of the UK, but obviously there is a big range in the size of distribution within these. Within Europe, markets such as Germany and Benelux are a big focus for us and we have some very strong distribution partners in smaller markets such as Switzerland and the Nordic territories, a region where the brand is excelling.
We are also pleased to have recently established strong distribution partners such as QBP in the US and JetBlack in Australia and so will now focus on growing these markets with their support.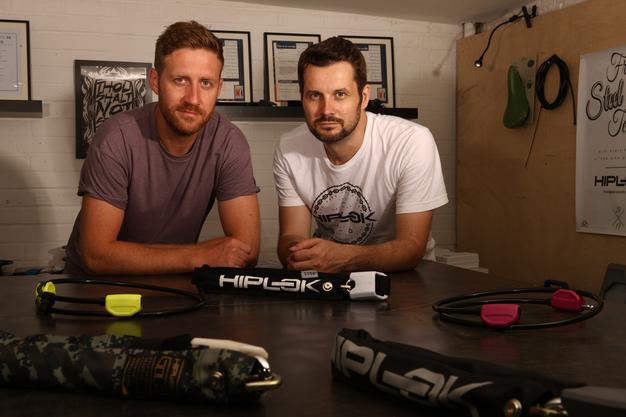 Tell us about the MyKey registration backup program:
We offer the Hiplok MyKey registration service on the Hiplok GOLD, DX, DXC, D, DC and Homie, with further plans to extend the program to some of our other locks in the future. When you buy one of these locks, go on to our website and register your keys. Should you then lose them in the future, we will be able to organise a replacement.
Apart from brute strength, how else has Hiplok designed out the thieves?
Not just quantity, but quality of steel is important in any bike lock and we only use hardened premium steel across Hiplok chain and D-locks.
Other features such as the tough nylon shells on the shackles of our locks and the optimum "D" sizing on our D-locks not only make the locks easier to carry, but they can act as an extra deterrent for the thief, either by adding another layer to get through, or by minimising the space in between bike and lock, making it more difficult for thieves to get their tools in between them. Of course, having a good lock is just the start, locking your bike properly is vital. We continue to promote bike security tips in videos, one of which you can watch below.