IMAX enters fitness world with immersive indoor cycling studio concept
The IMAX Corporation has announced that it is trialing ImaxShift, an immersive group cycling concept for beginners and serious cyclists.
Opening in Brooklyn on April 28th, the test studio will combine key elements of the IMAX experience with fitness instructors to immerse riders in an audio visual cycling experience.
The purpose built studio will host 50 riders per session and be run by known cycling instructors Jesse Alexander and Bree Banker, among others.
Participants will feel like they are cycling through the solar system, or soaring over the coasts of Hawaii, says the PR.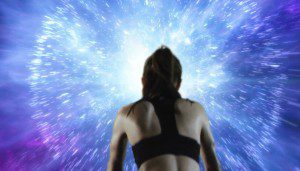 "As an instructor, I am always looking for new and innovative ways to motivate my riders and help them get the most out of their fitness journey," said Jesse Alexander. "What excites me the most about IMAXShift is the originality of the experience; by capturing the energy and buzz of an IMAX theatre in an indoor cycling setting, the workout is truly immersive and no two will ever be the same."
If the concept proves a success the cinema giant will employ a licensing approach to roll out to other theatres globally.
"Over our nearly 50-year history IMAX has established itself as a leading lifestyle brand and pioneer in blending cutting-edge technology, science and art to create unparalleled entertainment experiences," said Robert D. Lister, Chief Business Development Officer, IMAX Corp.  "As we examined potential areas in which to extend The IMAX Experience, one of the opportunities we identified was the fitness space – where there is a clear growing consumer demand for more engaging group experiences. By incorporating key elements of IMAX's technology and patented theatre design and working with some of today's top fitness instructors to develop fully tailored on-screen workouts, we believe the pilot launch of IMAXShift has the potential to set the stage for a new movement in physical activity and offer participants a workout unlike anything they've experienced before."