The indoor cycling market – IBD threat or opportunity?
By bicycle industry standards, the sums quoted when talking about the indoor cycling market are in a different league to what we're used to. So is it to be assumed the IBD cannot piggyback on the success? Duncan Moore explores the threats and opportunities for the trade…
Not that long ago, indoor cycling used to be something road cyclists did when the weather was too bad to go outside. An old bike on a turbo trainer and that was it. Riders might put an electric fan on to keep cool and maybe turn a radio on to alleviate the boredom of an hour or two spent pedalling and going nowhere. However, recent years have seen a seismic shift in indoor cycling, first gyms began to offer spin classes that attracted riders who were not and perhaps may never be cyclists. Then came the smart trainers from companies like Wattbike and Peloton, which were soon joined by interactive platforms such as Zwift that interact with the latest generation of turbo trainers to create an immersive riding experience.
This rise in indoor cycling has no doubt been driven even more rapidly this year by the COVID-19 pandemic. Suddenly, traditional weekend club runs were cancelled, but in the virtual world, riders can still gather in unlimited numbers and not just ride local routes but roads all over the world.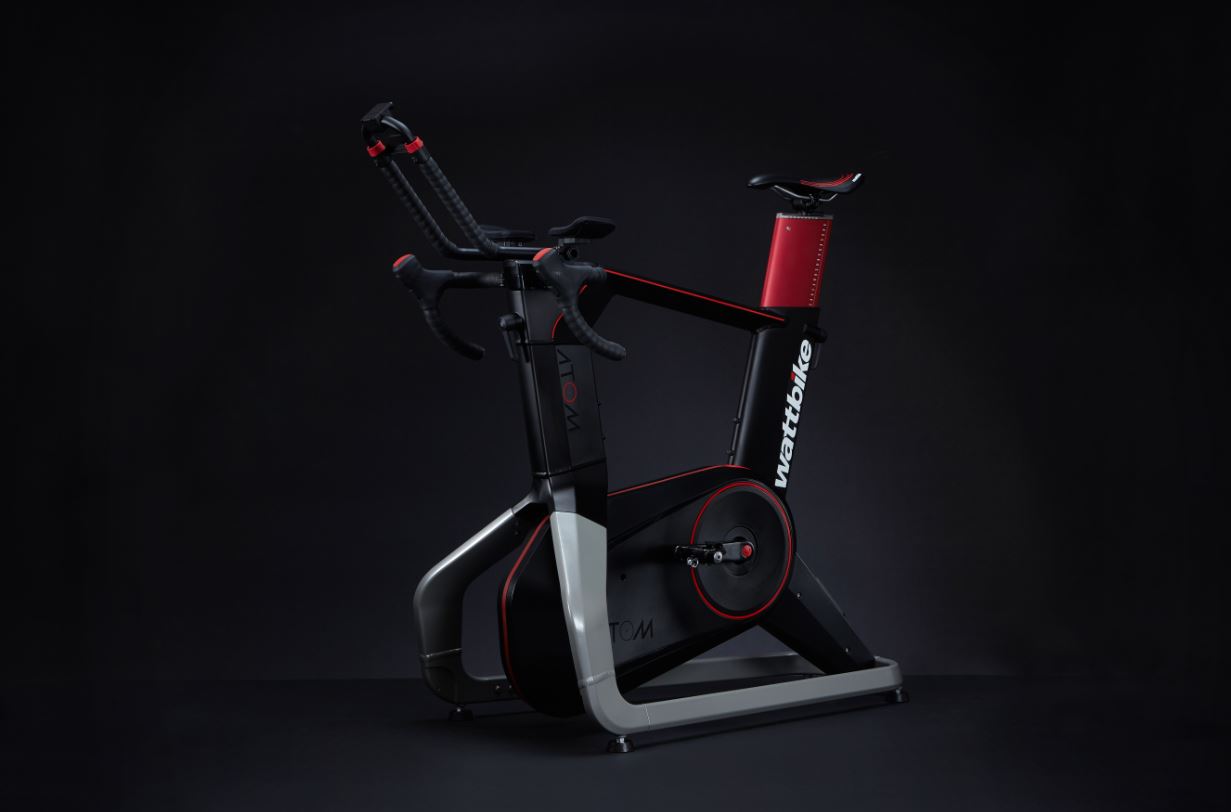 Why should the cycle trade worry about people in gyms attending spin classes or spending hours on the latest generation of interactive turbo trainers? Simply because it's big business. How big? How about $1.8 billion. That's how much revenue Peloton Interactive recorded for its 2020 financial year. Meanwhile, in September 2020, Zwift announced "a $450 million minority investment led by leading global investment firm KKR, accompanied by other new investors Permira, Specialized Bicycle Components' venture capital fund, Zone 5 Ventures and the Amazon Alexa Fund and existing investors including True, Highland Europe, Novator and Causeway Media.
To put those figures into context, major players in the bicycle industry like Specialized and Trek and rumoured to have annual revenue of around $1 billion mark.
So, what does the indoor cycling market look like? Both Peloton and Wattbike are essentially static exercise bikes manufacturers, while Zwift is currently a software business that allows people to connect an interactive turbo trainer to a suitable laptop or PC and then ride virtual routes and races around the globe, solo or in company. However, when the company announced its latest round of funding there was a sentence included in the release that could have be read as having the potential to cause significant repercussions within the traditional cycle trade: "The investment will be used to accelerate the development of Zwift's core software platform and bring Zwift-designed hardware to market, making Zwift a more immersive and seamless experience for users."
This year saw Zwift hosting a number of professional events including the first Virtual Tour de France in July, an event broadcast to over 130 countries worldwide that saw the world's best male and female professional cyclists compete. The bike shop, arguably, has not formed part of the wider play to loop in the industry.
Remain unconcerned? Arguably you should be paying attention to how this develops. The UCI is welcoming Zwift with open arms using it as the host platform for the inaugural UCI Cycling Esports World Championships.
Now we've agreed that indoor cycling is here to stay and can't simply be dismissed as a passing fad, can bike shops get a bite of the indoor cycling pie? A bite is probably out of the question, but nibble may be possible and when we're talking about billions in revenue even the crumbs are valuable.
Both Peloton and Wattbike are direct sales platforms and that is the simplistic view. Peloton starts by selling its customers a static bike and then ties them in with monthly subscription plans and no doubt helps explain the massive revenue the business generates. Profit is now following too.
In the case of Wattbike, it makes no bones about the fact that it is targeting corporate customers and its products can often be found in gyms and even bike shops, but more of that later.
None of this makes great reading for IBDs who will prefer to see people out and about, but like any other bicycle static models need to be serviced and this is an area where IBDs can benefit from the rise of indoor riding. One outfit that is ahead of the game in this area is a small shop in South London.
In the mid-noughties former Australian track racer Ashley Malcolm was working part-time as a mechanic in a London bike shop and thinking about what he could do next. "I was doing three days a week in the shop and then once a month I was in the gym round the corner from the shop servicing their spin bikes.
"I followed that up with a contract at a second gym near Russell Square, a Fitness First gym and that led to me getting a referral to the head of gym purchasing equipment for the Fitness First group. He was responsible for over 200 gyms and suddenly I had the maintenance contract for the whole of Fitness First's UK spin bikes," says Malcolm.
There was enough work for Malcolm to go into partnership with another mechanic and open a workshop on an industrial estate focused purely on service and repair. The servicing of spin bikes remains an important part of Brockley Bikes work accounting for 30-40% of its annual turnover. "One day's work in a gym can work out to the same value as two weeks' work in the shop," says Malcolm.
So, while servicing spin bikes for corporate clients may be an option to generate revenue form the burgeoning indoor cycling market Malcolm offers a word of caution. "At one time we would service all kinds of spin bikes, but now there are some brands we simply won't touch. The cheaper ones it's a waste of time trying to do anything with them. There's also the fact that if someone isn't willing to spend money on good bikes to start with, they aren't going to want to spend money maintaining them."
Then again if you can't beat them why not join them? When Frank Beechinor and Ray Vella opened Cadence Performance in 2012 cycle sales were not a consideration. The store initially offered bicycle service and repairs alongside a bike fitting service. However, it was not long before a spin studio full of Wattbikes was added. In doing so, Beechinor and Vella have found a way to tap into a new market and attract customers who may not have visited a conventional cycle store.
Demonstrating the viability of adding a spin studio to a bike shop the second store in the Cadence chain in Radlett, branded as a Giant store, runs spin classes too. Providing an insight into how much the classes contribute to the overall performance of the business Mike Cunningham, Retail Operations Director at Cadence, gives this percentage breakdown: Crystal Palace is by far the busier location for indoor cycling classes. In Crystal Palace, the indoor cycling classes make up between 10% of the business during spring and summer and 15% in autumn and winter." However, Cunningham notes that this year due to coronavirus class sizes have had to be reduced and that in turn has impacted how much they contribute to the bottom line.
Cunningham also says that the classes help to bridge the gender gap when it comes to customers in the stores, "the breakdown is around 60/40 men to women". He then goes on to point out an additional benefit of operating a spin studio in the two stores. "They generate a little additional income, it's mainly from cycling clothing, shoes and nutrition but they generate a high footfall in our café."
Okay, so opening a spin studio in store is not an option for the majority of IDBs, nor do that many local bike shops have an integral café that can benefit from the increased footfall classes can bring, but inspiration can be taken from the idea.
If your customers are all signing up to Zwift then why don't you too? You can then create virtual shop rides. Of course, you could also have a Zwift set-up in-store to act as a demonstrator for all the indoor cycling market equipment you have available; interactive turbo trainers, turbo specific tyres, indoor cycling clothing and yes there is such a thing.
Give customers a reason to visit your store, offer them something they can't get anywhere else – a hands-on experience.
The indoor cycling market was one area explored by Cycling Insight in Angus King's body of research attached to Covid-19. Read more on that here.