Interview: Dominic Langan talks rumours, overseas trade and why the market will always need IBDs
There's been no shortage of industry whispers on the Madison business in recent years. Is Shimano going to take the business over? What's the distributor's long-term aim when it comes to bike retail? CyclingIndustry.news reached out to CEO Dominic Langan in the hopes of a no-holds-barred interview on his view of the road ahead and he did not disappoint:
Let's start with business – how are the Madison and Sportline arms performing in a year-to-year comparison?
Madison finished 2016 up 14% on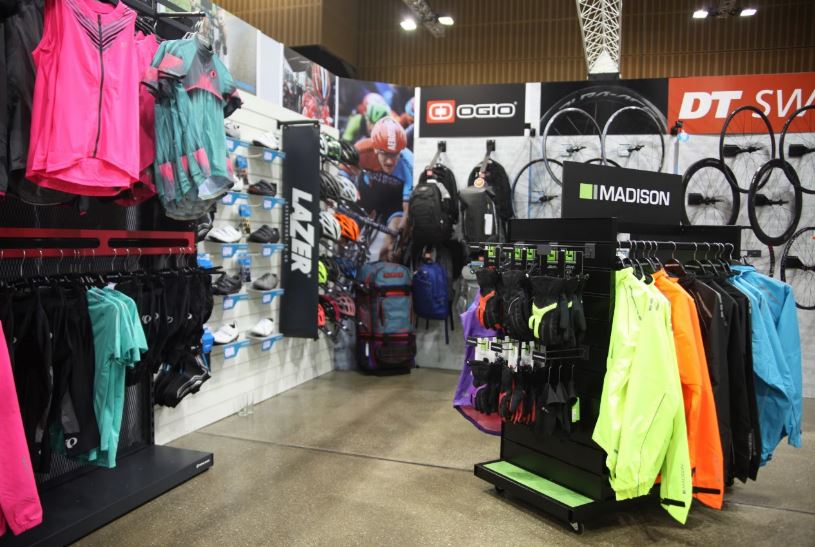 2015. All areas of the business were up. Own brand clothing grew 30%, our accessory brands were up 23% and Shimano grew 13%. Our UK OE business grew 89% as we definitely saw growth in bike production in the UK.
Sportline saw more modest growth at +5% Year-on-year but given the state of the bike market in the last couple of years this was pleasing, especially as we managed to retain our gross margin percentages in line with 2015. We were forecasting growth in 2016 and disappointingly we missed our budget for the year by the equivalent of a couple of day's trading which was frustrating. Margins were squeezed in the first half of 2016 as I held off price increases despite currency pressures and increasing supplier pricing in the belief that the "remain" vote would win in the referendum and that Sterling would recover. The rest is history and we had no other option than to increase pricing for the second half of the year. Whilst Q1 and Q2 of 2016 were soft performance wise, it really picked up post the Brexit vote. I guess knowing helped lift consumer confidence.
We continue to forecast growth in 2017 as we are seeing some very positive trends within some key areas of the business.
The fishing business, Leeda, which I took over in 2014, grew 17% in 2016 and I am really encouraged by the growth trajectory since we completely restructured the business.
For the year ahead, what would you consider to be some of the key products and stockist incentives that dealers should be aware of when logging on to the B2B?
We are constantly promotionally active on B2B and we have just launched the first phase of a whole raft of new developments and enhanced functionality on our B2B platform. Plenty of new products too, some already in the public domain and some we can't talk about yet but it will be another action packed year.
Own-label brands are increasing their footprint in your stable. Are we to expect export or license business to other countries soon?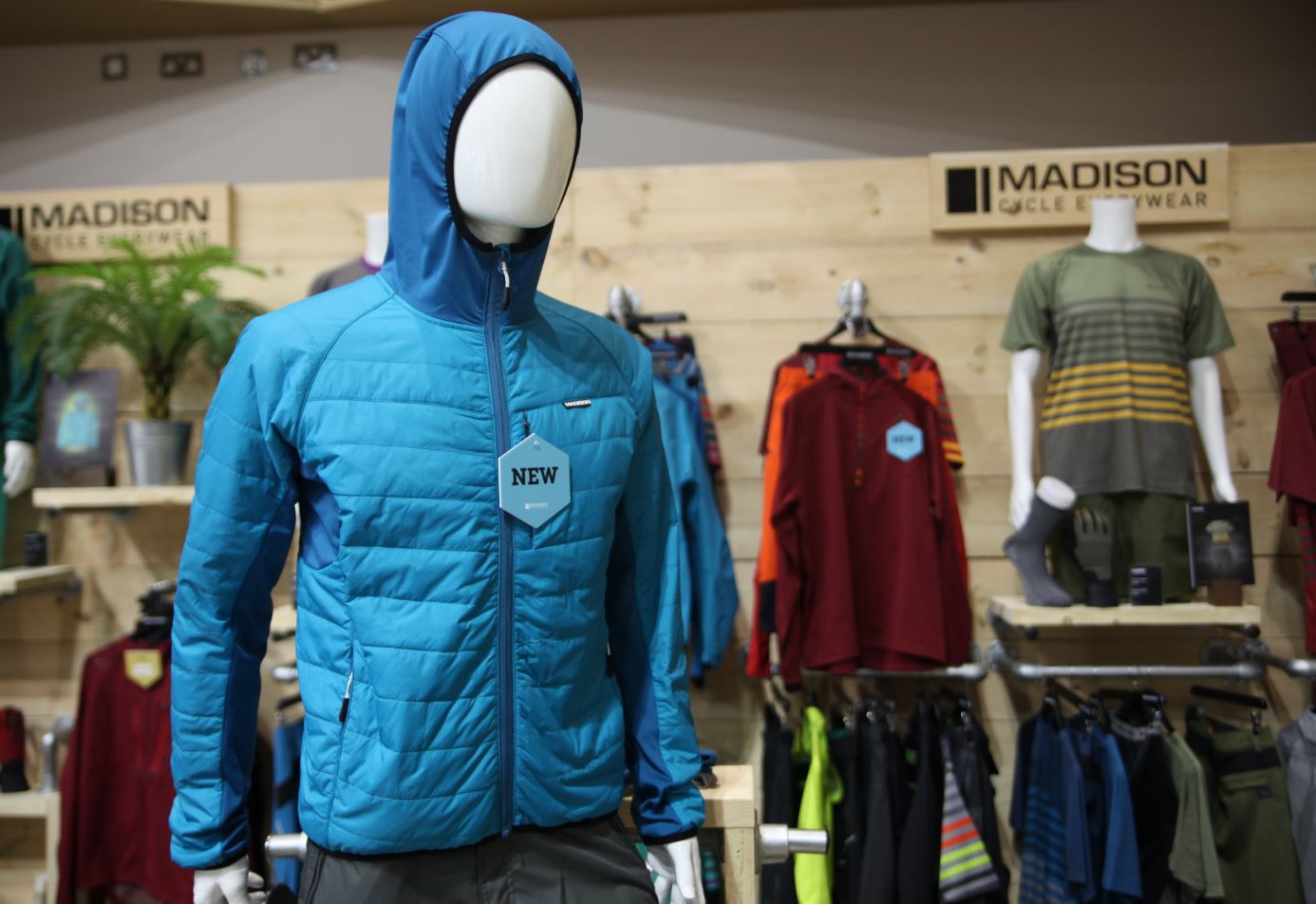 We do not have any more own brands than we have had for a long time but you are correct about their footprint. I think this is in part because we have invested more in getting the right staff and the right factories to help us develop our ranges and their positioning. Madison clothing is particularly coming of age now and our customers really like how the range has developed, how we position it, how we protect it within the marketplace and the fact that it sells and they can make a decent profit.
In other own brand categories I think it really boils down to offering a good quality product, at the right price with a decent and realisable margin.
We already do a modest amount of export. We have a Sportline sales team in France and during 2016 we broke through the £1 million barrier for the first time. This is a direct to retailer model the same as the UK and Ireland rather than using a distributor.
Margins are very tight, especially with bicycles, so finding export opportunities are not so straightforward for brands of our size so you have to think differently and find more creative ways of building the business overseas.
Bike retail is evolving to a stage where product is far from the only revenue stream. How is Madison helping retailers develop their business outside of sales and workshop?
Ultimately, if you are running a commercial business, it is always about sales. At the end of the day Madison is a distributor, albeit an increasingly more sophisticated one and our role is to constantly ensure we carry the best brands and products and help create demand for them. We continually look for more creative ways to drive demand for our products, through consumer engagement via social media and events, in store training, PR, sports marketing, through to lobbying of public bodies. We have an increasing team of product demonstrators supporting retailer events and conducting in store training.
With Britain's EU exit now progressing what advice would you give retailers based on your predictions for 2017?
To be honest, no one knows exactly how things will eventually pan out but I suspect once everything settles down we will be surprised by how little things change. We will still be frustrated by politicians who seem to have scant regard for small and medium size businesses and are completely out of touch with what is happening on the high street. We will obviously be subjected to the emotional and commercial roller coaster as the settlement is thrashed out. I anticipate many highs and lows and I suspect they'll be reflected within the currency exchange rates. One thing I am certain of though is that retail will continue to be one to the toughest sectors to be in and people will still be riding bicycles. Retail always has been tough and to be successful you have to be all over the detail, fleet of foot and sharp of mind. That won't change.
Presumably price instability, among other things, will be no more predictable. How is the Madison business planning ahead for such market turbulence?
We are certainly in turbulent times and have been since 2007. We work hard to try and smooth out some of the shocks through currency hedging and working closely with our suppliers and factories. However, currency is not the only challenge as there is a constant upwards pressure on pricing on raw materials, labour and shipping costs. We have to run a lean business and be smart. With practically zero forecasting or forward orders from our retail customers we take all the stock risk. If we have to clear badly bought stock you can soon wipe out profits so we have to be on our game at all times. Thankfully we get it more right than wrong but it is far from a perfect science.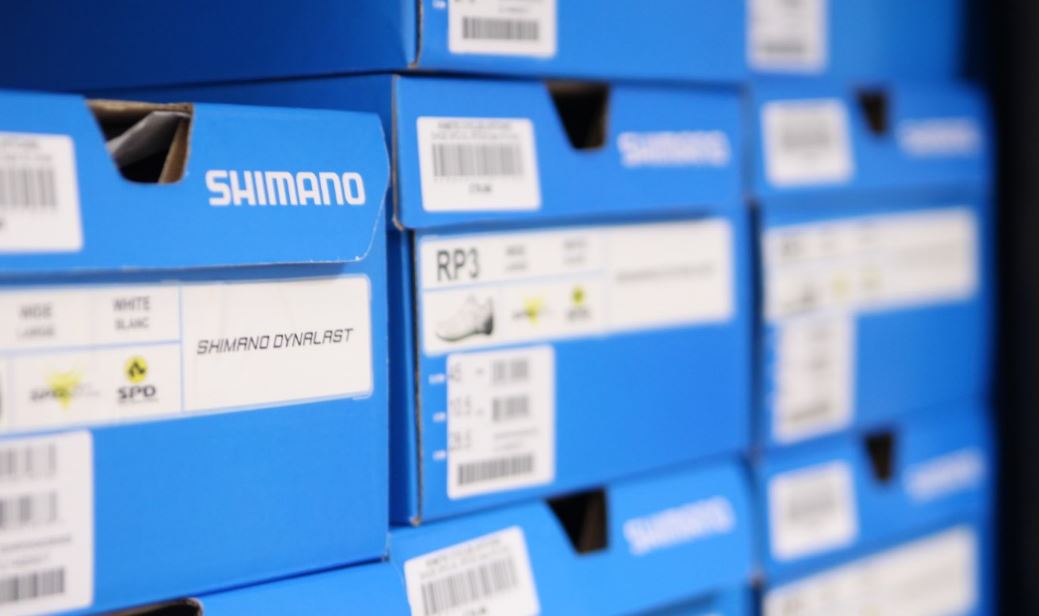 Shimano said in a recent Bike-Eu interview that lead times have to come down, primarily to meet the demands of the online customer. What trends has Madison noticed with Shimano sales, how are you coping with increased demand and how can you re-assure the bike dealer that the brand remains a must have in the face of online pressures?
Consumers are definitely getting accustomed to an almost instant gratification thanks to companies like Next and Amazon Prime Now. However, this is space that specialist retailers have given away. In the past, if you wanted something immediately you went to a shop and bought it. In the case of Shimano, many retailers have reduced the amount they hold in store and buy as and when they need it. The reason for this was the internet but we have been running trials for the past two years and stores who hold and display a good Shimano range have seen a significant increase in sales and it has not been price driven but convenience driven.
Shimano is an incredibly complex and sophisticated world-class business with many parties involved in the global supply chain. It is fair to say that some of these parties have taken advantage of this complexity and have used it to disrupt the global aftermarket for Shimano. Whilst the layman may think this is something easily fixed, it is not for many reasons, but I believe that Shimano has recently made massive advances in addressing these challenges across the globe and within Europe, which I am certain will have a hugely positive impact for retailers. It should not be underestimated how much Shimano value and champion the specialist bicycle retailer and how important a role Shimano and for that matter Madison sees them playing in the future.
Shimano is a huge engineering and OE supplier, leading innovation in cycling for many years and Shimano's propriety technology has made cycling more enjoyable and more reliable for everyone to enjoy.
IceBike traditionally hosts some excellent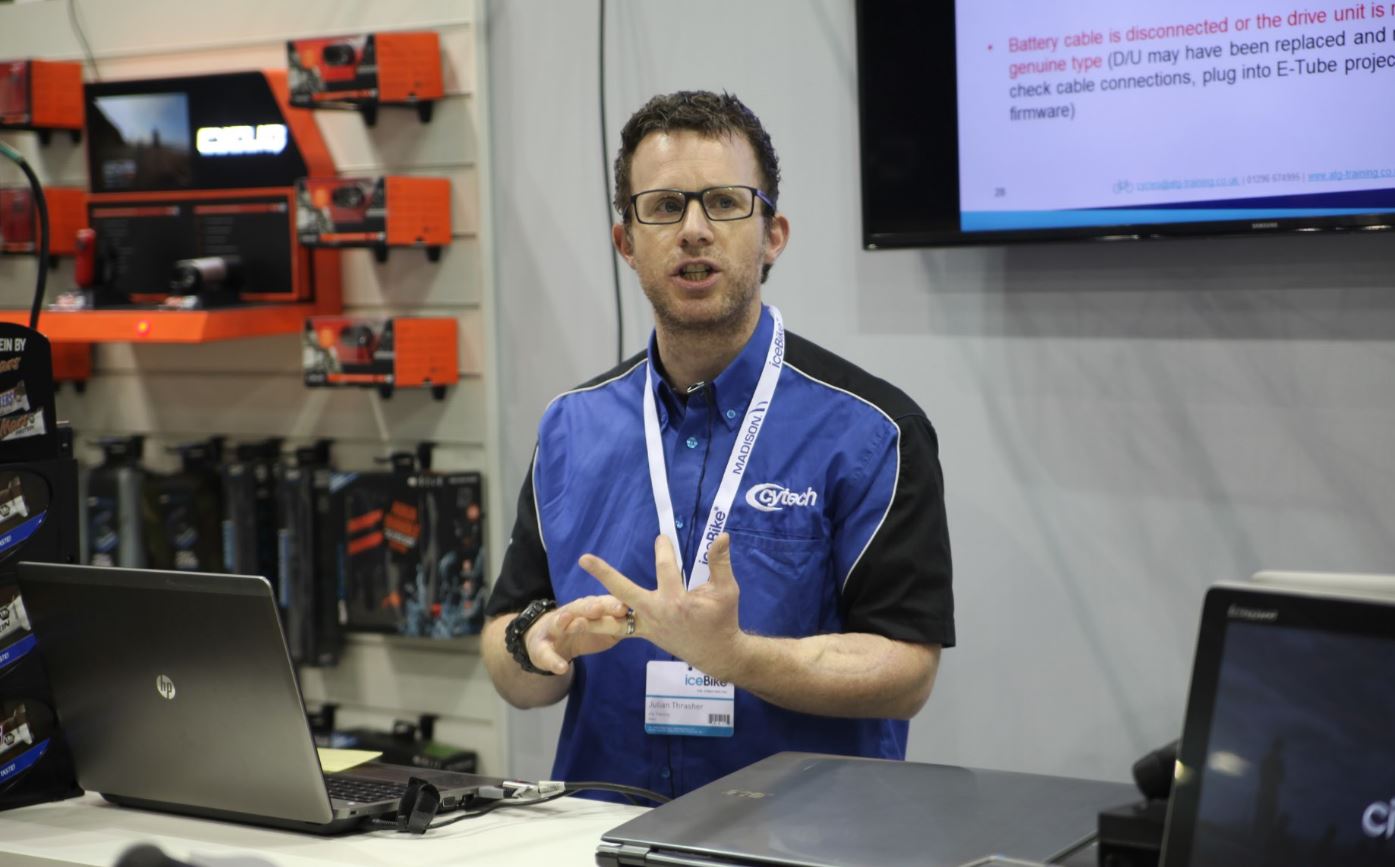 seminar speakers. How important is dealer training and education to the Madison strategy going forwards?
Training is hugely important and certainly an area where I see us investing more and more. It is not just about product training though but retail training. Visual merchandising skills, customer service, thinking like a retailer, sales training and good business practice are just as or even more important. We are competing for the discretionary spend of the consumer who is being bombarded by very sophisticated retail businesses and we need to think way broader than local competition and online competition in just our core categories.
Whether the consumer's discretionary spend comes to you or a national restaurant chain for example is how we need to be thinking. Being a bike shop and just opening up in the morning is not enough any more. A bike shop has to be every bit as good a retail experience as all the top high street retailers, as consumers expect it.
It's a challenge and I fully accept that Madison has an important role to play in supporting our retail network. I certainly do not want a future without the IBD.
You'll have noted some rumours floating around in relation to the Madison business, often featuring Shimano. For the record, can you clarify first of all what definitely isn't true and next, which whispers come closest to the mark about the future of the business:
I know! It's a miracle I have any time left for my day job, what with all the merger and acquisition meetings I must constantly be attending! None of them are remotely close to the truth. Shimano and Madison have a very close working relationship and Shimano is obviously a very important brand for Madison, all this is true. Madison and Shimano have a joint venture business in the form of the Pearl Izumi store and I guess because of some changes with Shimano distribution within Europe, some people with clearly time of their hands have put two and two together and come up with five. Shimano is a great company to work with, very loyal and supportive but Madison has not been bought and is not for sale.
Madison continues to be privately owned by Dr Sämann who acquired the H Young group, (of which Madison and Sportline are divisions), back in 2001. I am first and foremost the CEO for Madison, Sportline and Leeda, but I also oversee for Dr Sämann, Animal and the recently acquired Rohan clothing brand.
Being privately owned has been massively important for the development of Madison. We have been able to focus on the long-term sustainable growth of the business and Dr Sämann has been hugely supportive as a personal mentor and in infrastructure investments to facilitate our year on year growth since 2006.
Sorry, it's all a bit boring really. I suspect there will be plenty of changes, mergers and acquisitions to come for others within the UK cycle industry though which should be enough to keep the rumour mongers occupied.
Many bike shops are streamlining the number of distributors they deal with. Purely from a profitability standpoint, why should they retain Madison/Sportline?
Are they streamlining? It doesn't always look that way when I go into stores. At the end of the day, Madison and Sportline will only do well if our offering is right. We have to constantly review what we do, ensure we carry the right brands and products at the right prices and ensure our service proposition meets the needs of our customers. There are just too many brands and products in the market and they are a distraction.
To be honest, some streamlining in the market is required and I expect will happen, but often the spread of credit with multiple suppliers drives in-store ranging more that any strategic ranging decision based upon the business positioning, local demographics or offering the consumer a logical and informed product selection.
What's the story with the Partner Stores Program – can we talk on this and the strategy behind?
The objective of the Partner Store Program is to develop a close working relationship with like-minded independent specialist retailers. The program has nothing to do with price but is essentially a consignment stock scheme. There are lots of great retail businesses within the industry but they are often restricted by cash flow and this leads to spreading credit over multiple suppliers and often this means a poor brand representation in store. The Partner Program allows the retailer to display brands in depth and deliver a much more professional retail experience for the consumer.
By working closely together with the retailers we can work on better forecasting and developing product everyone wants. The scheme is complex and to be honest we are still working on the operational side but initial results have been incredibly positive.
It is not an elite club, but we have had to restrict numbers due to the complexity of managing consignment stock effectively and ensuring the process is robust for all involved.
The overriding principle is that we are stronger if we all work together and move forward in a partnership of mutual trust. It also opens up many future opportunities only otherwise enjoyed by national chains of stores. By taking pressure off the retailer's cash flow for stock, they are able to invest more in the business, the staff and the marketing. It is not for everyone, not everyone needs it and there is a legal agreement between all involved but what we are demonstrating is that a well merchandised store, with a well thought out ranging strategy can deliver some great numbers, even in a tough market.
In a few words, what are your thoughts on:
Model years – sustainable?
It hasn't been sustainable for years. I think the days are numbered but as an industry we need to change our mindset. The car industry moved away from it a very long time ago. It's certainly doable and it is high on our agenda and I expect us to transition in the next year or two. 
Direct to consumer competition and staying competitive:
I think in the short term we will see more brands move to a direct to consumer model, but I do not believe this is good for a brand, or really a long-term sustainable solution. I genuinely believe that consumers want and need the specialist retailer for technical support, expertise and guidance. We just need to ensure that they can be competitive in that space and I know brands all over the world are focused on dealing with that conundrum and quickly.
Madisonb2b.co.uk
Telephone: +44 (0)1908 326032