Is dirt jumping witnessing a revival?
There appears to be a re-awakening in the woods and out in the fields. With bike shops also reporting renewed interest in dirt jumping products CI.N asks is this another trend of lockdown or something larger…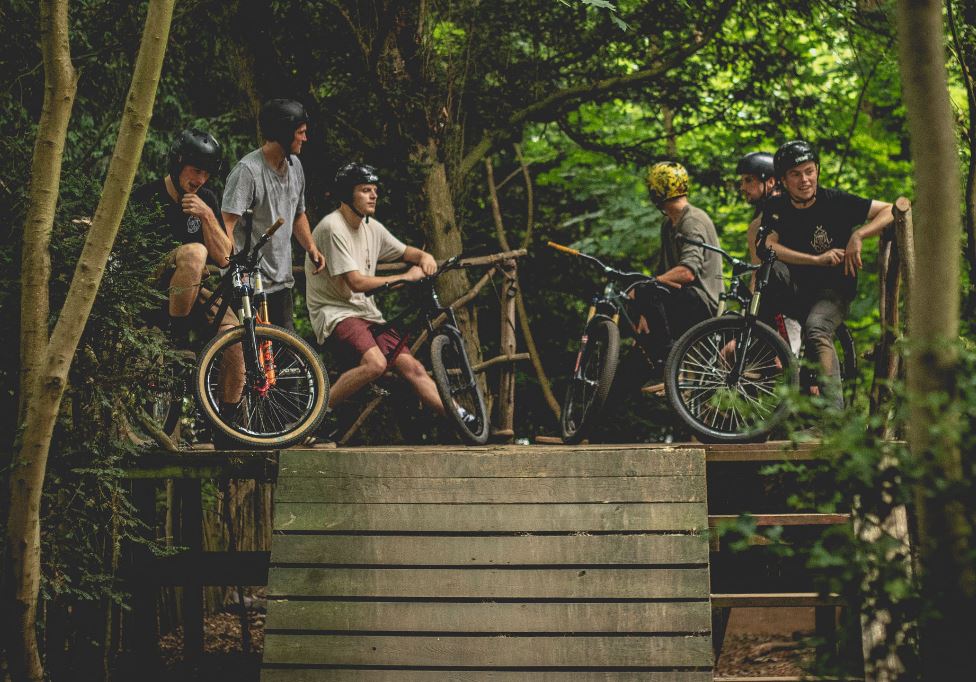 Jumping a bike is how many of us in the trade will have seeded an early interest in cycling. Whether it was propping a plank on a breeze block in the street or taking a spade to shape a bit of local land most of us will have at least tried (and likely failed) to catch some airtime.
The trend of dirt jumping does tend to come and go, arguably mirroring the fluctuations in the notoriously up and down BMX market as much as the freestyle elements of the mountain bike market. For anyone who has actively built and maintained a set of trails year-to-year it is understandable why locations become derelict and forgotten over time. The scene is, in large part, an underground one that exists in the shadows of remote woodlands, although established bike parks are becoming far more widespread than they once were.
Among those bike parks to gain notoriety specifically for its dirt jumps and pump tracks, Woburn bike park just outside of Milton Keynes has become one of the UK's premier training grounds for professionals and amateurs alike. But what about this rumoured new generation of riders coming through the ranks, is the trade whisper well founded?
Sam Johnson, one of the lead builders at Woburn and owner of the Instagram's 60,000 follower strong Kiing of Spades account told CIN that no, we're not imagining the rising tide.
"100%, there has been a growth. With the easy access new riders have on social media like YouTube and Instagram, with the lockdowns all over the world social media platforms have been incredibly busy with trails content. with Boris saying we can exercise, most people don't like the thought of walking, so the next best thing is cycling. I think as people have grown more interest and got more miles in on the bikes it's grown their love for it. With social media, people have been looking for riding content to watch and some have explored niches such as trail riding, downhill and even building their own trails as something creative to do."
Of course this comes at a time when the official advice on exercise has been to "use your common sense", which arguably will mean different things to different people. For many cyclists, enjoying the outside in relative isolation has been an opportunity seized. It appears that trail builders too have honed their art in the downtime.
For Johnson, who resigned his job as a gas engineer to pursue a career trail building, the volume of posts from like-minded individuals has demonstrated a once more thriving movement around the globe celebrating dirt jumping.
"The Instagram is sent images from all over the world, from Europe to New Zealand, Uganda to China. It started with one post. I was tagged in a build and I thought yeah, I'll share that; if you have time to send me it the least I can do is share it, and it's just grown from there. We have gone from 20 to 200 tags a day at its strongest spell. We are just out stacking up dirt, building trails and people seem to enjoy it."
It's one thing to see something trend online, but quite another to make it an attractive proposition for the bike industry's retailers to invest in once again. Johnson, however, is of the belief that as the nation exits lockdowns the boom will truly begin.
"There are so many bike parks being developed and also pump tracks seem to be popping up more frequently too. Access for these can quite literally be on your doorstep in many towns."
In terms of popular brands found on the trail, we're told that the rider is "spoilt for choice" and it should too be acknowledged that dirt jumping bikes and BMX builds are very often customised; nice business for the local bike shop if they can draw locals in.
Dave Mellor of Woodside Bikeworks is one such shop that has spotted the trend and is catering for this new generation of dirt riders.
"It's something I really started to notice since last summer. Ironically, at the beginning of (the first) lockdown I had the idea of building a dirt jumper as a little project for myself; there's a dual track at my local riding spot and a few places locally that are great for that type of bike so thought it'd keep me entertained over the summer. Clearly, I wasn't the only one. I've still not managed to start the project yet with the increased workload. Not that I'm complaining!"
There's good reason to keep those parts to one side too, Mellor says his customers may need them.
"More often than not you'll get asked to do the whole build for this customer, but even if it's just advice I think that goes a long way with customers and they remember you for it in the long term. As a workshop-led business, people tend to come to me for custom builds more than off the peg bikes anyway," he says.
Sam Johnson concurs that, from a bike shop perspective, it may be wise through the dry seasons to have some jump-ready products on shelves.
"There so much talent pouring out of these bike parks that I believe it would be a great investment to get a rider or two on board as an ambassador, or even a full factory deal. There are events are all over the world these days and with social media it's a great way to support riders and also showcase 'said sponsor' too, which would help develop both parties.
That's something one of the trade's original dirt jump brands, DMR, has long done and as many bike shops will attest, the V-series pedals have flown out of stores as a result.
"For me the demand for MTB products in general wasn't something I saw coming, let alone dirt jump. We're all very lucky to have one less worry in an uncertain time," says Olly Wilkins, DMR's brand manager at Upgrade Bikes and long-term sponsored rider. "I think the biggest growth sector is the pump track market. People are staying local and discovering the riding on their doorstep is often great. The same goes for those finding stuff to play on in the woods. It's close by, simple fun. Something that dirt jump bikes are great for."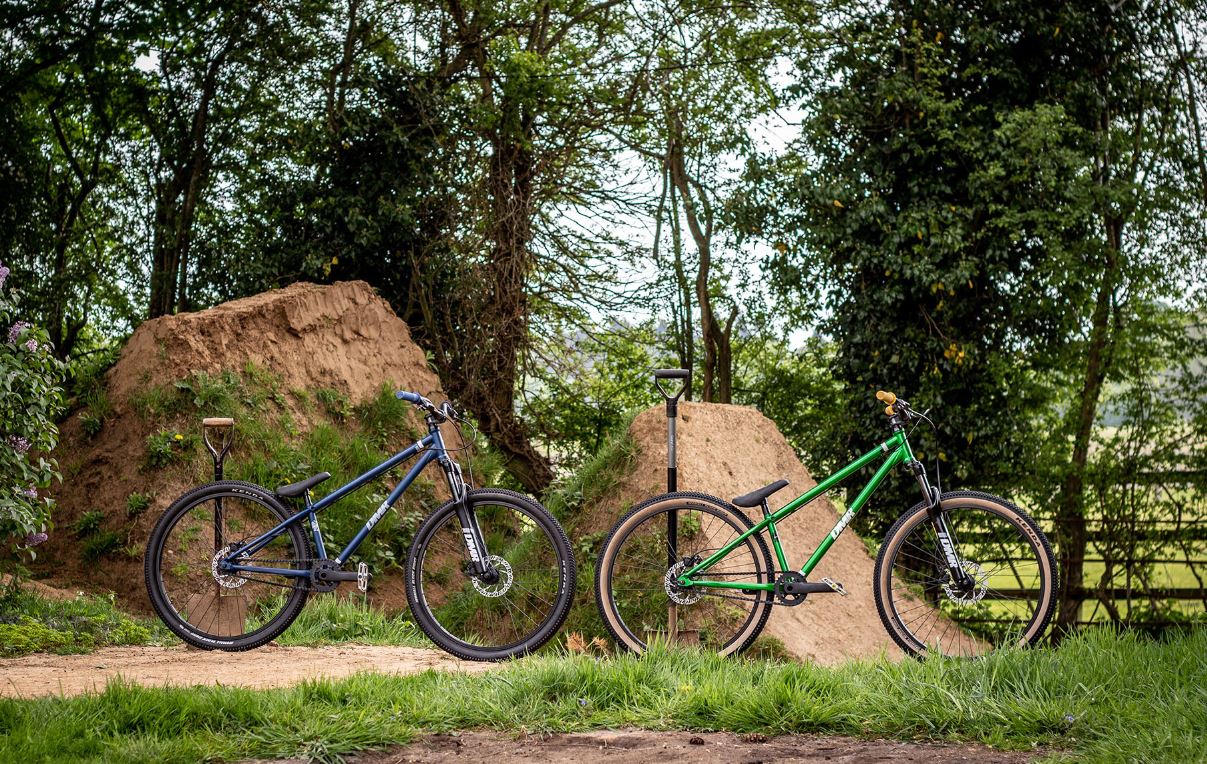 With lead times stretched, DMR's sell through on frames in particular has outstretched the available supply in Q1 of 2021 and further has tested the distributor's stocks of pedals and grips, which have sold through at an alarming rate. At the time of writing, fresh containers had just dropped a pre-spring restock of key lines as the brand expects a bumper summer.
Upgrades' Matt Ryley says of the momentum: "We have been seeing a general rise in dirt jump type products for a few years now, and had planned product development and production accordingly, however the demand in the past 12 months across all brands and MTB disciplines has definitely been higher than we were expecting. More people are riding than before. 20 years ago, you rarely saw anyone over 30 years old riding a jump bike, now you do; they are now parents and visiting spots, bike parks and pump tracks with their own children."
For Woodside Bikeworks, Mellor notes that the nice thing about this trend's reappearance is that it appears to have happened organically, with no media or industry-led drive.
"It's great to see riders just going out riding and building trails, a scene is just kind of happening rather than (insert website/magazine) telling us it's the next big thing. This is quite refreshing in the modern bike industry! I Think a big part of its present growth is the ongoing lockdown and travel restrictions that come with it. People can't travel to bike parks or trail centres so they're exploring and building trails closer to home. There's also a growing number of official dirt jumping spots, pump tracks and BMX tracks that jump bikes are ideal for too."
It is, as with many other forms of cycling, a case of build it and they will come. Social media, while providing positives also means that it is now a lot harder to keep off grid trails from the attention of the masses for long, which can cause problems. In February of this year Professional rider and trail builder Josh Bryceland illustrated some of the ripple effects of the boom in interest in trail building.
In an Instagram post he publicly called for riders to stop building off shoots to the official trails at the Nab Quarry and Styperson Park. These rogue additions, he argued, put the official area at risk of demolition.
He wrote: "I regretfully inform the bikers we are going to remove the dirt jumps from southern boundary adjoining long lane. In future all trails will be a safe distance from the footpath, and eventually separated by fencing, so there can be no startled walkers when bikes come flying down the path. Unfortunately we nearly lost the site all together due to the lack of respect showed by the young cyclists, who frequently leave litter and build dangerous features in the wrong areas."
In this instance the rebel run jumps were attributed to an enthusiastic new generation of riders, but that's only half the story, believes Mellor.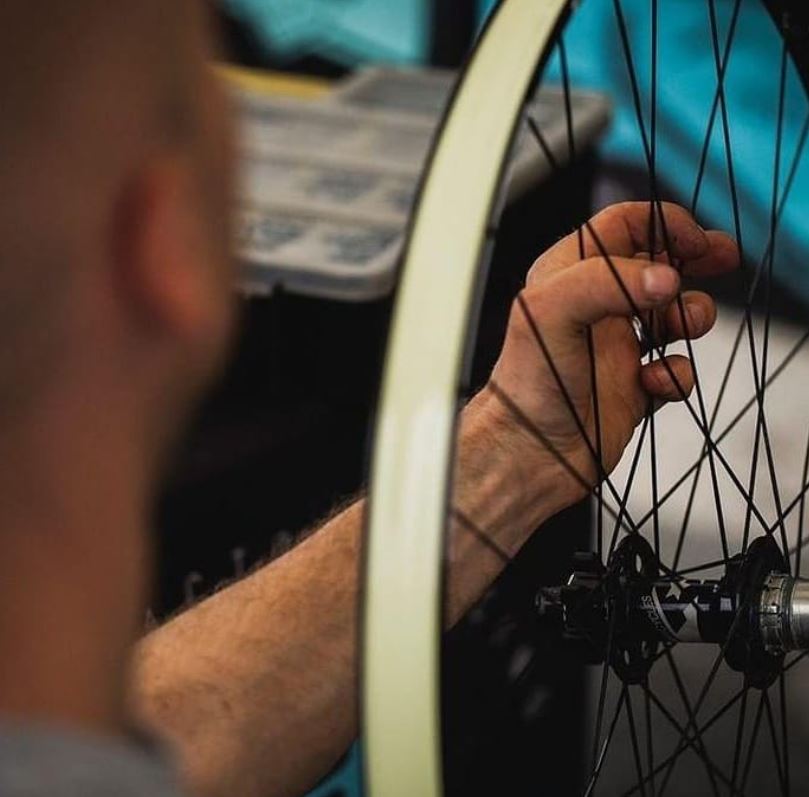 "People who haven't ridden a MTB for years and were probably around when the dirt scene was huge are getting back into riding. There's a bit of a nostalgia thing going on alongside people who are new to the sport," he says.
Paired with lockdown boredom, that has inevitably lead to people getting creative and investing in their interest as the trails develop.
"When you're already into riding and suddenly have a bit more time on your hands, it doesn't take long for your mind to wander towards a new bike project. Dirt jumping bikes can be relatively inexpensive and easy to put together, and a good way to put to use that box of old parts we all have lurking somewhere in the back of the shed. For a 'lockdown project' this type of bike isn't too intimidating for the home mechanic to have a go at their first build. When you can't travel far to ride, sometimes a little hardtail is just what you need to make your local woods a bit more fun."
In Mellor's locality it is DMR and Commencal that seem to be the brands that are synonymous with dirt jumping. Of course, with spiking interest, the supply and demand dilemma has been no different. Not only have enquiries come from Woodside Bikework's locality, but increasingly from much further afield as consumers scrabble to complete their projects.
"Supply of frames and other parts continues to be a problem (if any brands out there have stock, let me know!) Also, it turns out there's a lack of 26" forks on the market lately," we're told.
Photos: CA Greenwood