LikeBike: the cycle design marvels set for "World's most luxurious bike show"
Having debuted last year in affluent Monaco, LikeBike returns to the Grimaldi Forum from the 3rd to 5th of June this year.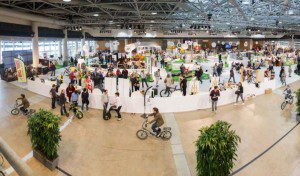 This year some 150 exhibitors are expected to fill the 4,500 metre squared venue, substantially up from last year's 84. With a gala dinner, cocktails and countless one of a kind bikes, 4,000 trade and consumer visitors attended last year, a Grimaldi Forum record, we are told.
Pitched as "the most prestigious bicycle show in the world", the premium cycling and lifestyle event's USP is both flamboyance and extravagance. With that in mind we take a look at a sample of the exhibitors and their product likely to be shown come June.
Keim – Arvak (£7,739 / €9,990)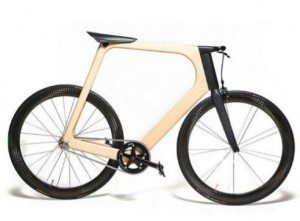 Only 20 of these totally unique wood and composite technology builds have been made. Between 20 and 50 layers of white ash are vacuum laminated to form a single-piece hollow monocoque-frame. The designer has even considered the orientation of the wood in order to maximise performance benefits.
Moulton – New Series Double Pylon (£15,000 / €20,000)
A British design classic in its most premium form to date. The Double Pylon frame takes stainless steel construction to a new level with the head and seat tubes replaced with 'pylons' to increase stiffness. Hydrolastic rear suspension and the 'Flexitor' front fork offer on road shock absorption to boost what was already a sublime ride.
Ecce Cycles  (£6,600 / €7900)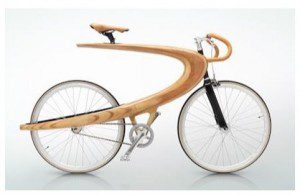 Ever wanted to hang your bike on the wall as a display item? It's now totally appropriate with this Ecce Cycles build. Belgian artist Pierre Lallemand's creation turns its back on the double triangle in favour of a sweeping wooden frame.
Independent Bikes e-Cruiser  (£6,600 / €7,900)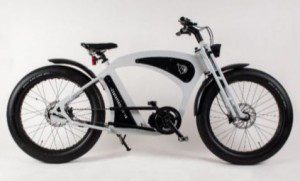 Italian electric brand Independent will debut its latest cruiser, which are handbuilt in Tuscany. Looking for a stylish road legal electric beach cruiser? This one will get you noticed!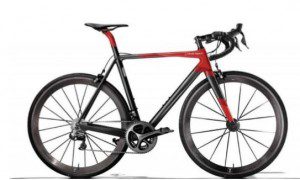 Audi's limited edition luxury road bike (£13,260/ €17,500)
With just 50 manufactured, Audi's road bike is one for the R8 owner to stick on the roof rack. Unveiled at the Geneva Motor Show, the bike utilises Lightweight's Urgelstalt carbon frame and roll son Meilenstein carbon clincher wheels. Shimano Dura Ace Di2 completes the 5.8kg package.
Lacroix (£13,260/ €17,500)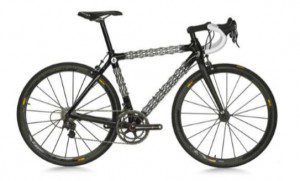 This one's gone viral on the web before now thanks to its totalling mind bending carbon structure. The patented open lattice frame design offers some incredible efficiency with each pedal stroke thanks to the IsoTruss weave. Removing excess material from… everywhere, the Lacroix is super tough in the areas where it matters.
Bianchi Specialissima (£13,260/ €17,500)
The latest Bianchi flagship tips the scales at a super weightless 780 grams, making use of the patented Countervail vibration cancelling carbon technology – said to cancel 80 percent of vibrations entirely. Fast, reactive and featherweight, it's a bike that packs a punch despite the high price tag.