Madison announces distribution deal with Flat Tyre Defender
Madison is set to become the distributor of Flat Tyre Defender throughout the UK in a new partnership deal.
Flat Tyre Defender manufactures foam inserts for mountain bike tyres to help minimise flats and protect rims, while dampening vibrations and improving durability. The brand has 35 years experience in tyre engineering, with its airless technology the choice of UCI World Cup Downhill Series Championship winner Aaron Gwin.
Flat Tyre Defender President and Designer, Frank Stacy, said: "Madison has a history of innovation and awesome customer service so joining them fits right into our business goals. We're excited to work with their amazing staff who know their customers' needs and influences.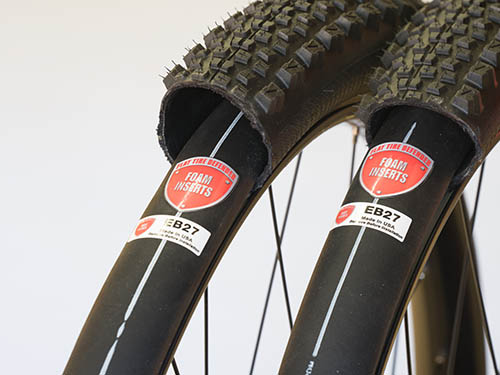 "Throughout Flat Tyre Defender development, we constantly performed numerous testing through the UK and Ireland with excellent results. So when the opportunity came up to work with Madison, it made perfect sense."
The brand becomes the latest addition to Madison's growing portfolio, after a string of distribution deals earlier this year.
Products are available to order from Monday 8 October, through Madison B2B or local sales agent.