Company profile: MDI, a one stop shop for sought after European labels
A specialist family-run importer and distributor, MDI brings to the table a compelling roster of reasons to be taken very seriously by the dedicated road shops out there. Director Dave Ives shares with CyclingIndustry.News the many reasons to stock up with the Blackpool firm…
Stemming from a personal passion for the European road racing scene, Mike Dixon Imports has trailblazed in the UK road scene for not far shy of 35 years now. Laying claim to being first to bring in labels like Colnago, ITM and Time, MDI to this day represents some of the EU's most sought-after components and accessories.
Bringing to the table a combined experience easily surpassing 100 years in the cycle trade, the small but agile team recently re-emerged on the UK trade show calendar, meeting and greeting dealers at Silverstone-based The Bike Place Show. This, aside from being a great opportunity to grab a free stick of Blackpool rock, was part of a drive to familiarise dealers with the whopping 3,000 product lines now available via the distributor.
Director Dave Ives says of the extensive portfolio: "We have a varied and extensive brand portfolio concentrating mainly on road cycling componentry and accessories such as: Apis, Barbieri, Campagnolo, Continental, Deda Elementi, GT85, KMC, Look, Michelin, RaceOne, Selle Italia, Shimano, Sportsbalm, Stronglight, Tacx, Tektro, Veloflex, Velox, Vittoria and Vredestein. We have tried to pack as many of the main road cycling brands as we can under one roof to make it easier for time-constrained customers who would normally have to place orders with several distributors. We have also recently been appointed the UK distributor for the Sportique range of athletic body care products. By the time you read this these should be live on our B2B."
You'll note in that portfolio some of the leading bread and butter brands on which many bike shops turn over goods day to day. So, why choose MDI over other market suppliers?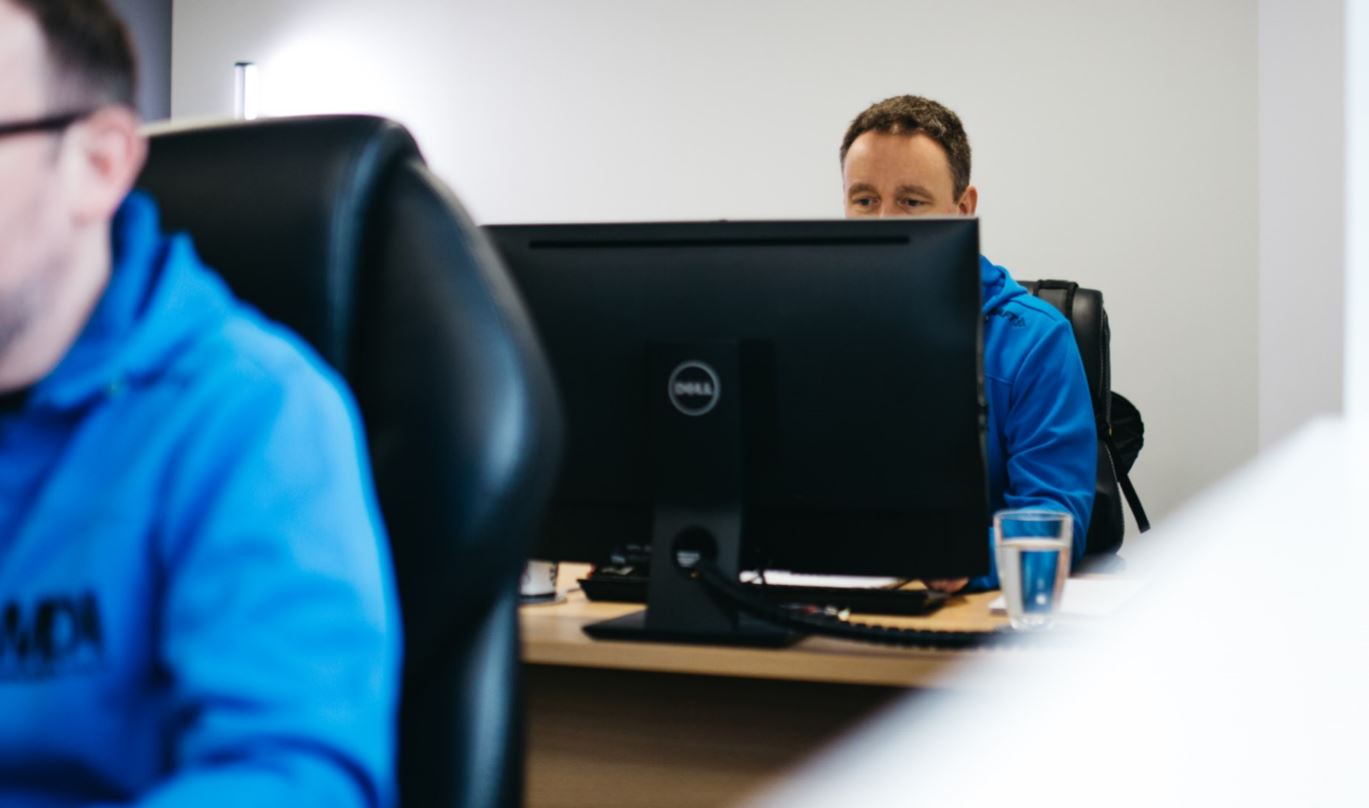 "We constantly price check against other distributors to ensure we keep our competitive edge," explains Ives. "We also monitor the market to see if there are any brands that we can add to our portfolio to make life easier for our customers. We don't force minimum order quantities either, if you want to add a single inner tube or a roll of bar tape to make a carriage paid order, that's fine."
Pair these incentives with next day delivery on orders placed before 4pm and the ability to add to your order during the day if the need arises and MDI quickly starts to present a compelling case for those Shimano service items or that Deda Elementi finishing kit for your customer's custom build.
"Our minimum order is £50 and we only deal with the cycle trade, there is no retail element or connection to MDI," emphasises Ives. "We are 100% an importer and distributor. As mentioned before we don't usually insist on a buy-in deal to stock our products, you can take as many or as few as you want."
Expecting 2017 to be a year of growth, Ives has outlined how his business will ramp up its promotion heading into 2018, going as far to hint at involvement in a semi-professional road racing team heading into the 2018 season.
So for those who missed the opportunity to chat at The Bike Place, how can those on the frontline start the ball rolling with MDI?
"To keep our costs down we don't have 'reps on the road', but we are available to host customers at our premises, or to come out and see you at your premises. So please don't hesitate to contact me to make an appointment."
Key Lines for 2017
Deda Elementi

Available on the B2B now for same-day dispatch are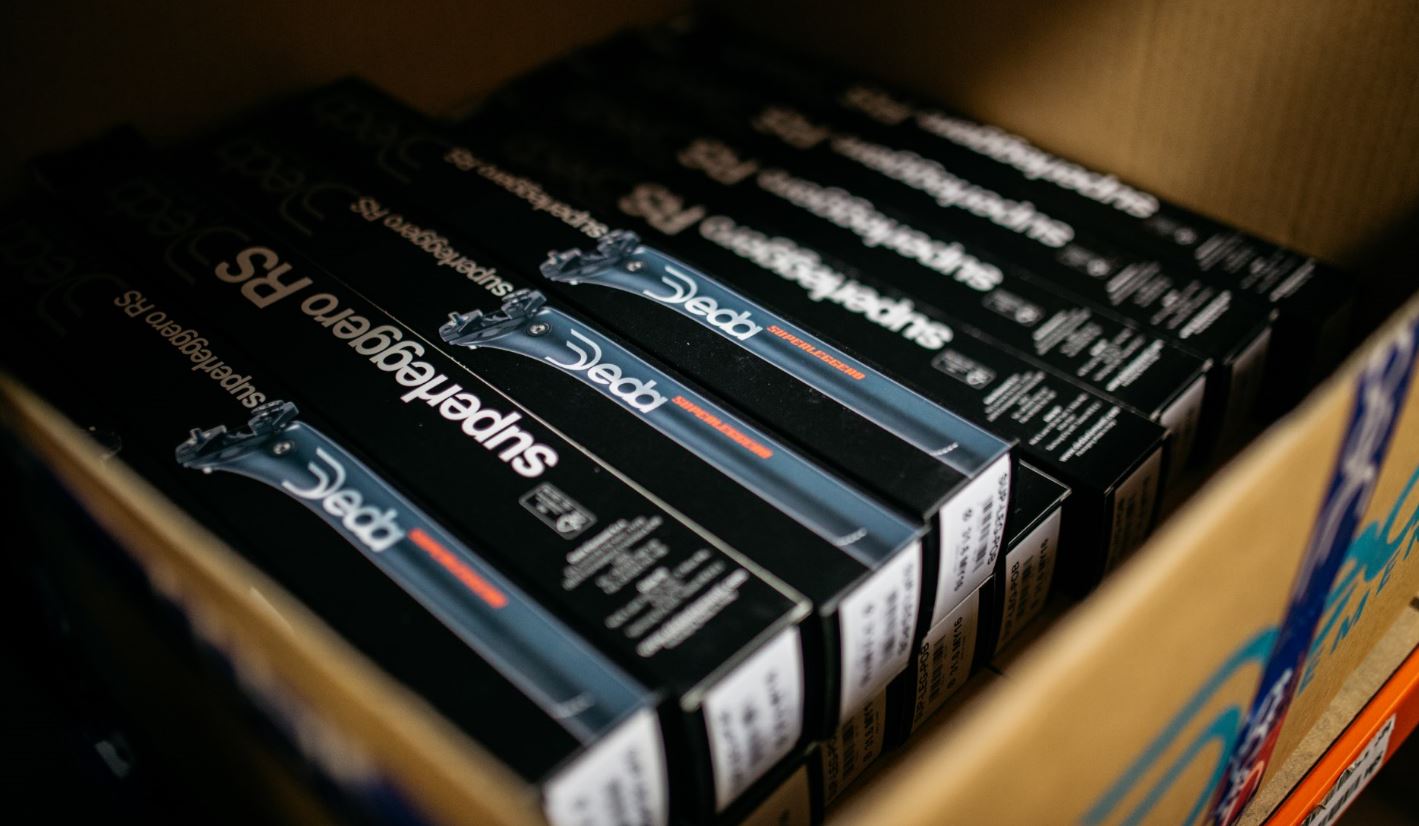 Deda's Superzero alloy Handlebar. At a more attractive price-point than its very popular carbon brother, MDI expects this bar to be a best-seller going into the 2017 season. Deda has designed this alloy bar to match the aero shape of the carbon bar exactly, all while minimising drag and providing an ergonomic grip for any riding style. "I even have these on my brand new bike," says Ives.
Delving deeper into the Deda range, MDI stocks the full assortment of Deda handlebar tape; available in more colours than the rainbow, including brilliant names such as: Milwaukee Orange, Intense Ochre, and Bishop Violet. Perfect for when a customer wants to match to their new frameset or club kit.
'Lighter, Stronger, more victorious' is one of Deda's taglines and a quick glance at the cockpits of the Pro Peloton shows that even the professionals trust them for their bars and stems. From the Zero1 Bar and Stem to the Superzero and Superleggera lines, Deda has all price points covered when it comes to handlebars, stems and seatposts.
Contintental
MDI stocks several brands of tyres, but none more popular than Continental, for both road and off-road bikes. The UltraSport II tyres are perfect for training or entry-level racing. The threads-per-inch count has been more than doubled from the previous incarnation and is now one of MDI's best-selling tyres. What's more, it's available in both a rigid and folding version.
For off-road bikes the distributor has 26, 27.5 and 29er tyres, including popular models for CX and MTB.
Unsure what to say about the GP4000S II that hasn't already been said, Ives outlines that "since the first GP4000 hit the market there hasn't been a tyre to come close in terms of popularity and I can't see that changing in the next year or so."
The distributor also stocks most of the Continental road range to suit all budgets, with all up to date stock and pricing info live on the B2B.
Campagnolo

Campagnolo's Potenza 2017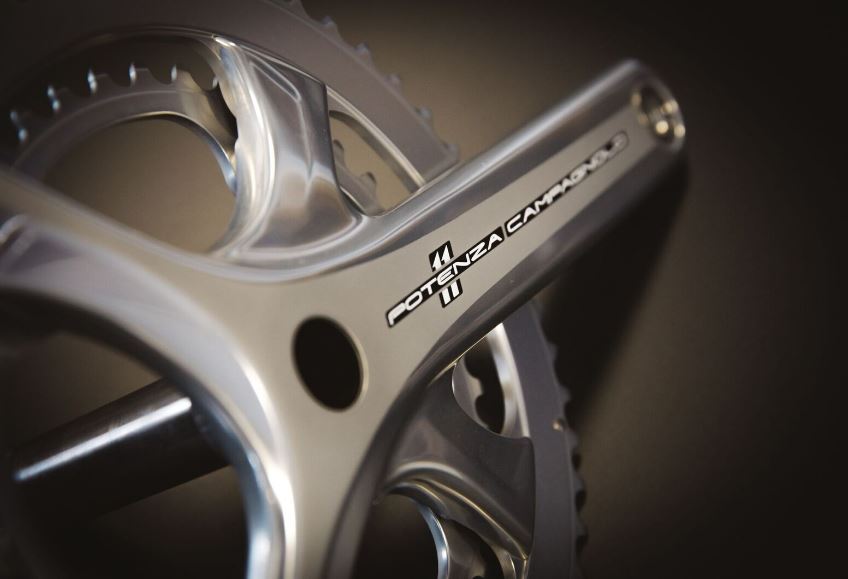 groupsets are in stock now. The newest groupset release to bear the surname of Tullio Campagnolo is the iconic brand's highest-tier aluminium groupset. It is also the most cost-effective (cheapest) 11-Speed groupset that they produce. Potenza boasts the same race-winning shifting performance as the top Campag groups. For the most part, the differences are merely in slight changes in the materials used for construction.
Campagnolo has a heritage and a following that most brands can only dream of and if your customer wants a part of that then MDI feels that Potenza offers the best value for money in the range.
Offering Xenon and Veloce components for those not yet using an 11-speed system, and for those that are dealer's can also stock up on Chorus, Record and Super Record componentry. MDI has worked with the sought-after componentry giants personally for almost 20 years, so dealers can be confident the firm knows what it's talking about.
To register for a trade account with MDI, head here.