Mokumono Cycles looks to car manufacturing as inspiration for bringing production home
Next week the eye-catching Mokumono Cycles will host its Kickstarter launch party in Amsterdam.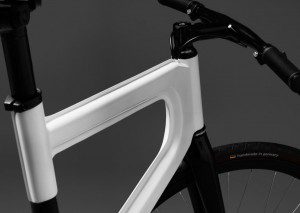 Over 18 months in design and testing, Mokumono is the brainchild of Design Academy Eindhoven graduate Bob Schiller and brother Tom.
Ahead of that launch the website reveals a few key details of what looks to be an interesting project when it comes to design and manufacturing. Said to be inspired by the way cars are produced, the bicycle's frame will comprise two sheets of 7020 aluminium pressed together and laser welded in a streamlined process.
That's significant because it lowers labour costs, a reason why the brand will choose to manufacture in the Netherlands.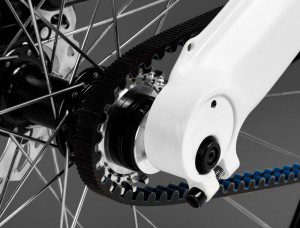 If the Kickstarter succeeds, production will take place with Witte van Moort, a Vriezeveen family business specialising in sheet metal.
Choosing to utilise the drive of both an 8-speed Alfine gearhub and a Gates Carbon Drive belt, the bike is designed for low maintenance and high capability, with flat mount discs further adding to the clean lines. Finishing touches include a Brooks Cambium saddle, built in fender and rack mounts, internal routing and Continental GP4 season 32mm tyres.
The bike that revives the Dutch tradition of bicycle manufacturing is coming to Kickstarter on April the 19th! www.mokumonocycles.com

Posted by Mokumono Cycles on Monday, April 11, 2016