New nutrition planner app gives real time recommendations based on your ride
A newly launched nutrition app dubbed Endur8 has launched on the App Store (and soon on Google Play) which claims to give the rider real time updates on appropriate intervals to take on extra energy, hydration and proteins.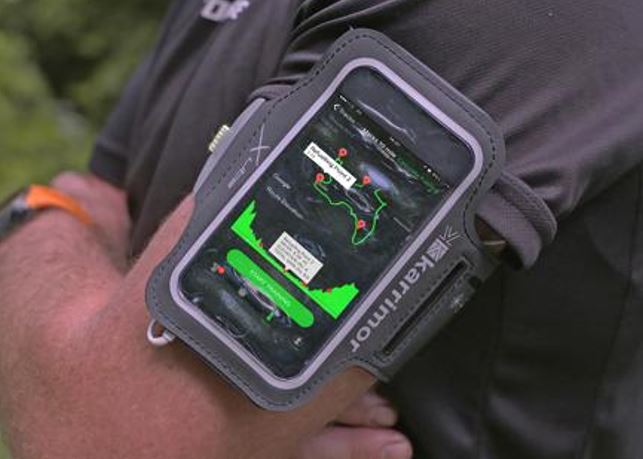 Using what it says is a science-backed, peer-reviewed formula for carbohydrate intake, Endur8 calculates the optimum fuel requirements for an individual using body metrics, the course profile and Endur8's proprietary algorithm. The fuel plan, which can be tailored to an athlete's personal product preferences, alerts the user when to fuel and the quantity needed while they are training or competing.
Working alongside existing training and monitoring apps, the app will send push notifications, even when running in the background, so users do not need to use the app as an alternative, but as a supplement. The system is said to use very little battery making it ideal for long days in the saddle. Compatibility with the Apple Watch is now in beta testing, something that will further take heart rate into consideration.
"Knowing exactly when to take on fuel is crucial to success as an endurance athlete," said Daniel Slight, co-founder at endur8. "We created endur8 to boost an athlete's training and refine their race performance. Performance nutrition is incredibly complex and cannot be left to guesswork, so we designed endur8 to simplify and manage nutrition intake, enabling the athlete to focus solely on their personal performance, safe in the knowledge that endur8 will tell them when it's time to take on fuel."
Based on nutrition science published by the National Center for Biotechnology Information, the app's algorithms take into account pre-defined metrics on the athlete's physical make up dishing out recommendations based on the ride ahead.
Users are able to input custom training routes, measure progress, manage and plan performance gains. These reports enable users to test empirically how fuel affects their speed or pace. Training routes can be stored in order to use time and again, while fueling plans recalculate each time based on the rider's needs.
The app is free to download, but carries premium paid features, chargeable at £8.49 per quarter or £24.99 per year.
Both plans give users all historical activity stats allowing for speed analysis, fuelling point reviews, reviewing of elevation stats, and weather data.