Sales Trainer's comment: How the marginal gains approach can add up to profitability
By Colin Rees, Sales Trainer for hire to the bike industry with Quest Consultancy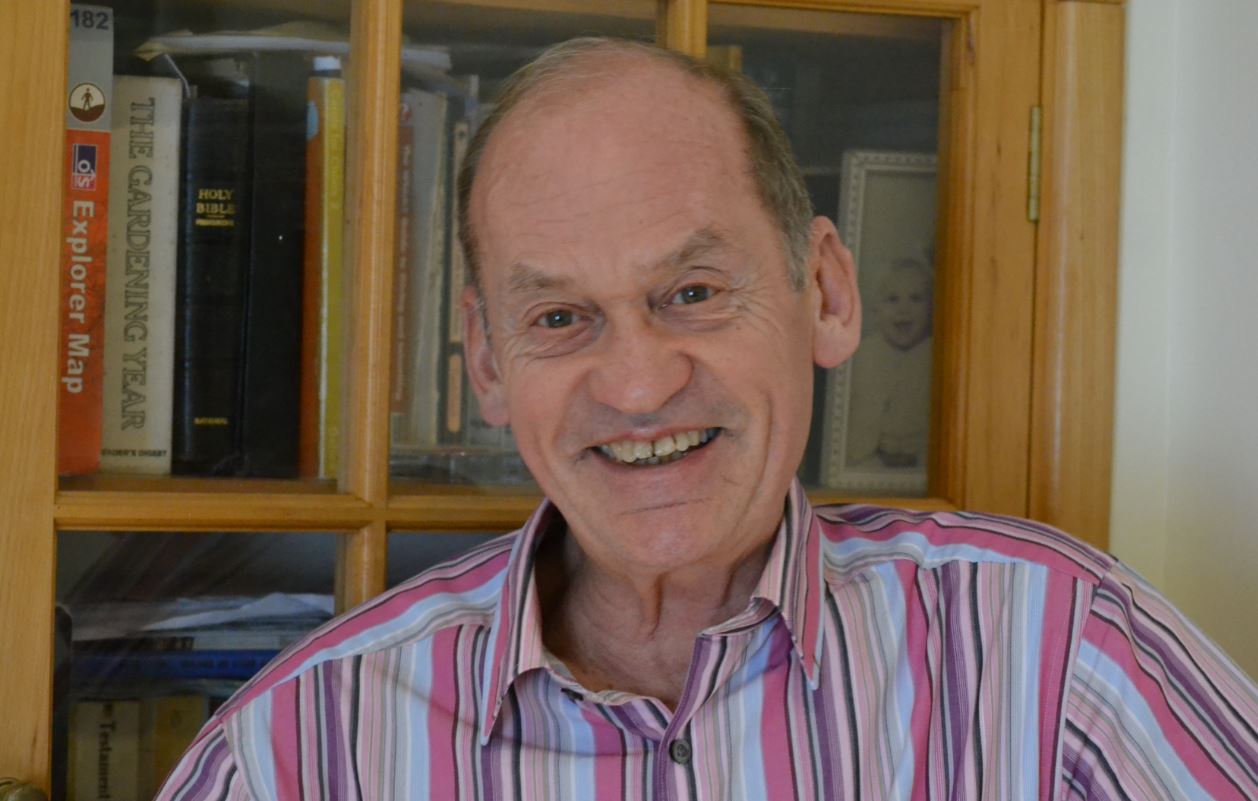 More bad news recently as more previously invincible retail giants hit the deck. Prezzo are reducing their network by 100 restaurants and Maplin have called in administrators. It was very interesting to hear Natalie bird, a UK retail expert recently talking about what's happening on the High Street following the collapse of former retail giant, Toys R Us. It was almost as if she had been reading this series of articles in her statement, within which she underlined that 'service' in the UK is still not good enough. Concentration on the retail experience, staff attitude and sensible pricing using offers and sales is the way to combat the internet malaise.
Previously, we talked about how a team works together to achieve a goal. We mentioned an open ended, profit sharing scheme to reward effort and working on a net profit culture.
We asked when was the last time owners talked to staff about productivity? What methods exist to convince staff not to give discounts? Truly efficient teams, automatically are highly profitable and throughout this series, you may have noticed, I am not asking for capital to be introduced or expenditure increased to achieve more business. It doesn't take money. It works on different thinking; changing attitudes.
The repair shop is going to feature later, but an example of raising productivity is reflected in one store I visited where we developed a way to group jobs together. Bikes are all different, of course, but taking the mid-level service as an example, the mechanic might attack the work in almost the same order, using the same tools, using experience to complete each bike efficiently. So grouping all orders for mid-week services on say, Thursday, makes it theoretically possible to achieve more than would be possible if any day, different jobs are done.
Saving money is another thing the team can concentrate on and this is a great way to start off a series of discussion meetings to get as many ideas as possible. It is likely you will be amazed at some of the ideas that will come out, all to be welcomed on an equal footing, to discuss. That is exactly what you want – the team helping the team. That could lead into products ordered to generate new income, some areas where orders can be curtailed, some services that could be trialed; these discussions are gold dust to owners, wherever they lead. Your staff are at the sharp end of your business and markets are changing constantly. Any saving in stock level, however it happens, is a saving on tied up capital that could be better spent.
Other things for discussion might be, how can we save to help reach the target; how much more can we sell and to whom, what managers' specials do we declare this week and tell every single person that comes in. Marketing too becomes a different ball park.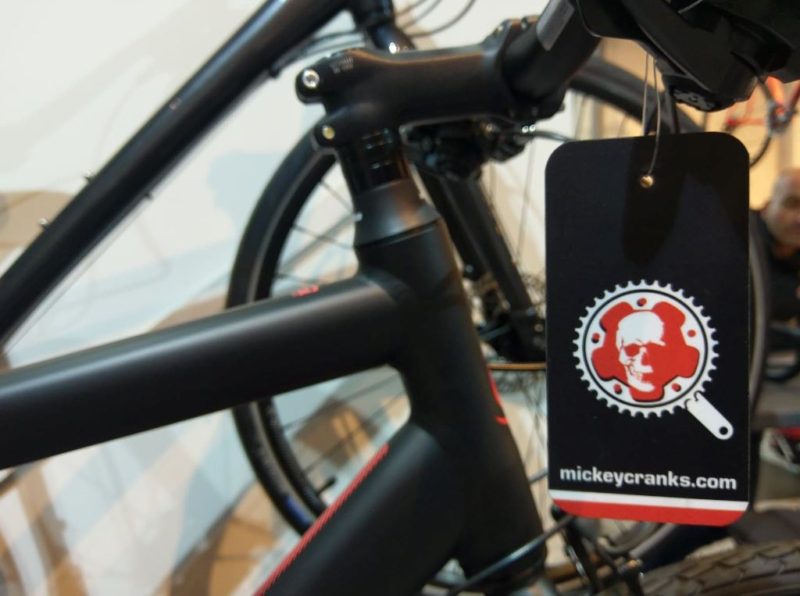 "Shall I go down to the station and tie a luggage label on every bike I can find with 5% off your next purchase in our store?" That is not a discount, it is a promotional incentive, two, very different vehicles.
Critical to this is add-ons and we will cover that later as it is remarkably simple to double accessory sales, maybe even triple them. One store I trained in raised their spend per customer from £34 to £86 in one month. Earlier in the series, I mentioned the three training principles I try to base training courses around. To remind you, these were Planning, Teamwork and Innovation. Innovation is tricky. One needs to think out of the box, to be 'different'. It is well known, the best creative ideas are simple.
In competing with the Internet and building this hard core of customers, we must also take into account the market, the retailing competition and the strengths and weaknesses of our business.
I have two examples, both related to innovation. A store I trained in some years ago was run by the owner's son, the owner having retired. He was being very good and only offered advice when asked – which is probably rare as it is very hard to let go when you have built something from the ground up.
The new owner took on board all the various techniques and ideas but confiding in me afterwards, was disturbed at his image. He felt the people who came to the shop were expecting one that had been there for ages, one steeped in its own tradition and a comfortable feel to it that was not too modern. The concern was, if it was modernised, would they still want to come in?
Needing to change, he gradually improved the customer experience. The store was redecorated, revamped, new racking systems and new lighting but he wanted to make a big change to attract more, new people into the store, particularly those from other bike shops.
In our discussions on these points, we talked about the shop name. The store in question was in a secondary location in a small but busy town, let's call it Smithville. There were three bike shops in the town but none had used 'Smithville' in their name. This was the suggestion I made.; the thinking being, the people of Smithville will see this as 'their bike shop'. If it sort of, physiologically belonged to them, maybe they would feel more at home there.
The owner was very brave. He renamed his store, Smithville Cycle Centre reflecting it wasn't a bike shop, it was a centre, a place holding everything to do with bikes. He ran bike rides every weekend, (Smithville rides), he had open evenings, (An evening in Smithville), he held a grand opening where the Mayor of Smithville opened the new store and generally flung the name about wherever there was an opportunity. His sales rose by 50% in the first year and have improved every year since. The power of simple innovation.
Applying that theory to competing with the Internet came from a store in West London whose owner had got fed up to the high teeth with the people 'using' his technical knowledge and then ordering bikes online. So he needed to discuss options, thinking what he could do and the resulting decisions will make the blood of most owners flow in another direction. He decided to take exactly the opposite direction of all of his competitors and set out to attract internet purchasers.
He put a sign in the window saying 'Special Internet service'. It went on to say, if you are thinking of buying a new bike on the Internet, come in and we will help you. He was well aware that he would lose bike sales by this tactic, but he argued he was losing them anyway to the Internet and there were other ways to make profits. He got bolder. A sign went up; "Let us help you save 20% on the bike of your choice".
Gradually, people came in asking about the sign and he explained that he would go online with the customer, he would use his technical knowledge and actually order the bike and have it delivered to the store. This consultancy / technical advice aspect cost £100 per hour. The bike would be assembled by qualified technicians, £95 including a road test. Bike sizing was a further £135. The six week service was £55 at which time, a note was made for a follow up service in six months. So before 'accessories', the shop had taken almost £400 on an Internet bike, around the same he would have made selling a £1,200 bike.
Needless to say, accessories were a big part of the bike assembly process which is why the assembly was not highly priced. This owner still sold new bikes to customers who wanted bikes immediately so not all was lost and using other innovative ideas, his workshop became the most profitable part of his business. In fact, the workshop was so well organized, he was able to capture a very large market share from other bike shops in the area. That's a classic so I am saving that for a future article!
Both these case studies are examples of innovation and adapting to situations one cannot control. Obviously, what those owners did is not necessarily for everyone, but they serve to show that a High Street bike shop can adapt to changing market situations effectively. It takes a few simple thoughts and not a huge chunk of cash.