New Products: Giro's Prolight Techlace, Elite's Direto, MET's Trenta and Vee's Flow Snap
Launch season has seen product round ups coming thick and fast on CI.N lately. We've had a bike round up for those looking to up their wind-cheating credentials, MY18 trail and enduro bikes in droves and plenty more.
Now comes the turn of some of the key MY18 accessory lines hitting our inbox this week:
Giro Prolight Techlace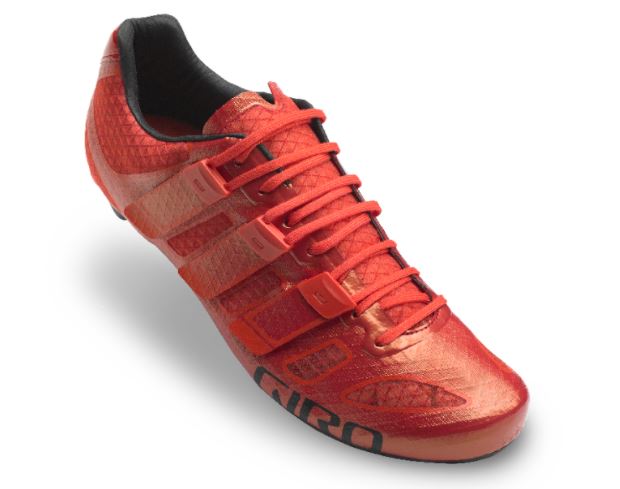 Teased last year at Eurobike, Giro has now brought to market its Prolight Techlace, retailing at $400/ €399/ £349 and weighing under 150 grams for a size 42.5.
"Giro is dedicated to pushing the limits of professional-level gear," said Simon Fisher, Giro Footwear Product Manager. "We wanted to make the absolute lightest shoe possible, but it still had to be comfortable for three weeks of 5 hour stages and, at the same time, deliver the efficient power transfer pros demand. The Prolight Techlace is a testament to Giro's unique R&D capabilities, the depth of our partnerships with the world's fastest riders, and our ability to create innovative materials and technologies to achieve our performance goals."
Three key features of the new flagship include: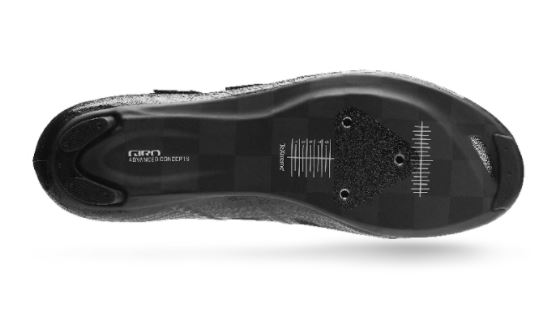 * New Pro closure system: combining the custom comfort and multiple contact points of laces with the ease and on-the-fly adjustability of hook and loop straps, the Techlace Pro Closure won converts when it debuted on Giro's Factor Techlace.
* Technical Mesh upper: Built from a custom monofilament fiber, this reinforced mesh fabric is welded to Teijin TPU film to give structure, support, and durability.
* TeXtreme carbon fiber outsole: Used by top F1 race teams, TeXtreme spread tow carbon fiber uses a unique, flat weave that require less resin allowing Giro to reduce the weight of their outsole by 22% while maintaining the same superior stiffness.
MET Trenta 3K carbon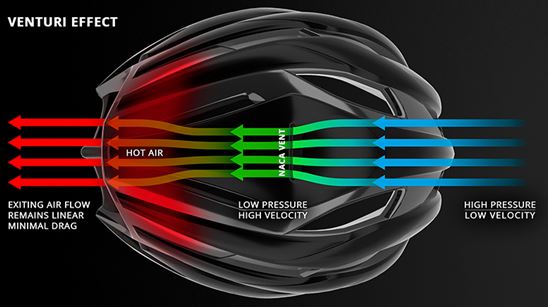 Now perched at the summit of the MET helmet portfolio the Trenta 3K carbon marks the brand's 30th anniversary.
Utilising 3k carbon, MET's R&D team discovered that the carbon's elastic modulus allowed a reduction in the density of the EPS foam used in the rest of the helmet, without affecting its capacity to absorb energy.
The parallel 'ribs' are linked from the centre of the helmet by a carbon frame which saves 20% of the weight compared to a traditional construction. The result is a lighter, yet better-performing shell that MET claims sets a new benchmark in terms of ventilated helmet manufacturing.
The lid even takes inspiration from NACA, now known as NASA, with its NACA Vent. Harnessing the power of the Venturi effect, the vent pushes out the warm air within the helmet through specially position exhausts. This ensures constant airflow through the helmet, without catching the wind and creating drag.
The back of a helmet is said to have a huge impact on how well ventilated it is, with the exit of warm air from within a key priority. As such, the MET Trenta features a flat rear deflector inclined at 25°, which makes it possible to include two wide exhausts that optimises airflow when you're on the drops and riding hard.
Sticking with airflow, MET further claims to be saving up to 7% in drag when riding in a group over its prior flagship.
Elite Direto trainer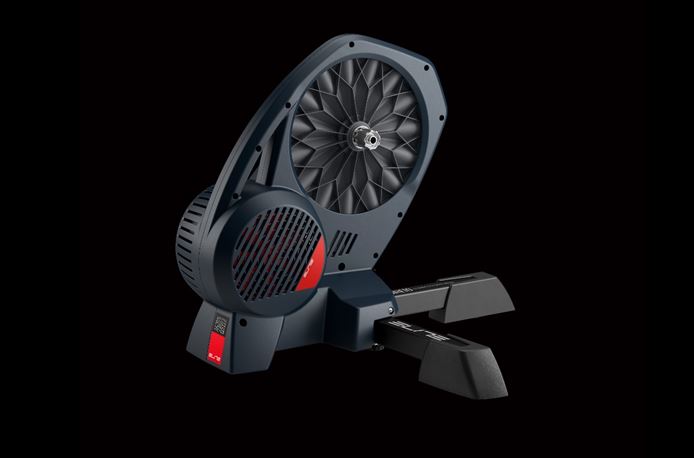 Expected to be available by September, Elite's Direto is laying claim to being among the most accurate interactive direct drive trainers shy of $1,000, offering a +/- 2.5% power accuracy at a lower price point ($899).
With its first public appearance in the TT warm up by FDJ Pro Cycling Team at Stage 1 of this year's Tour de France, the Direto is compatible with both quick release and a 142x thru-axle.
It utilizes the certified accuracy of the power readings of Lorenz machines, a German company that has created an industrial torque and power meter reader. Every Direto Elite will ship is tested with their Lorenz machines (certified accuracy of +/- 0.05%) and will include a QC testing/approval identity card with all the data collected during the QC procedure. This allows Elite to be quick and effective for any eventual servicing the trainer should require.
For 2017, Elite invested in an additional seven Lorzen machines, to bring the total to ten, to ensure every interactive trainer will now go through this QC testing procedure. This will now include the Drivo, Direto, Rampa, and Arion Digital.
Elite claims that with many trainers in the $1,000 price range, the max slope is typically 8-10%. Direto gives a max slope simulation of up to 14%, with a 1,400W power output at 40km/h.
Direto's pedaling analysis option (available as an in-app purchase) measures power during the whole pedaling movement and sets 12 points that determine how much effort a user puts through their legs, allowing them to optimize your training session. Direto will also allow for control via both ANT+ FE-C and Bluetooth Smart. Elite lays claim to being the first company to integrate this into their trainers.
TrainerRoad has confirmed they'll soon support the new standard, as has Zwift and The Sufferfest.
Vee Tire Flow Snap 
Now available via distributors Vee's Flow Snap enduro and trail tyre is on offer in three iterations:
29×2.30 (Enduro Carcass, 72 TPI, Folding Bead & TLR)
27.5×2.35 (Gravity Carcass, 72 TPI. Folding Bead & TLR)
27.5×2.35 (Enduro, Carcass, 72 TPI, Folding Bead & TLR
Designed to be versatile over everything from mud to dry and loose terrain, the 72 TPI Flow Snap utilises what Vee dubs a new Tackee compound, designed to stick in to the corners and deliver traction.