New products: Key 2018 mountain bikes from Scott, Marin, Ridley and Pivot
2018 bike launches continue to flow thick and fast. You've read our round up of the best of the wind cheating aero builds, perhaps you took an interest in Focus's Project Y e-road concept, but there's plenty more to come. Here's four that may have slipped under your radar as you plan which ranges to carry for the year ahead:
Pivot Mach 5.5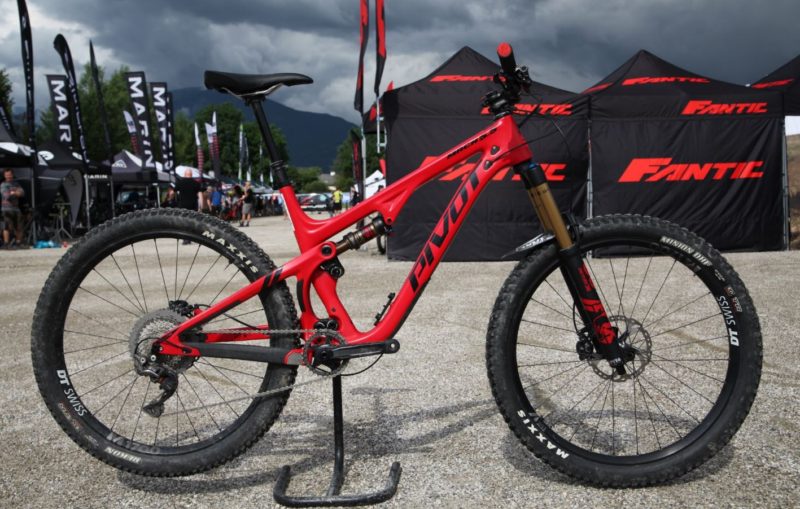 Packing 140mm of rear travel and 160mm up front, Pivot's Mach 5.5 Carbon is to be available as a frameset at $3,099, or in complete builds spanning just shy of $5,000 right through to the other side of $10,000. (UK prices found here).
Designed as an aggressive trail bike, the 5.5 revolves around Dave Weagle's dw-link suspension with a slightly longer reach than prior versions. The result of this, paired with a 73.5 degree seat tube means that the platform retains decent climbing characteristics.
As has been seen elsewhere, a pairing of 2.6-inch wide tyres with a wider rim is bang on trend. Shy of plus size, the platform handles with many of the same characteristics with room to spare for mud clearance.
Stashed on the underside of the downtube you'll find ports for ease of access to cabling, as well as space for a di2 battery. You'll also find space for a front derailleur, should the rider be one of the near 50% of us Shimano says still buys into 2x drivetrain.
Ridley's Sablo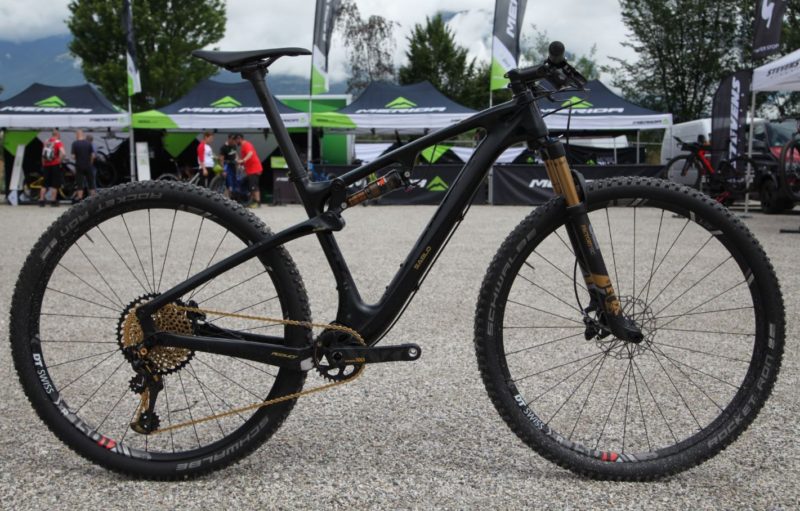 New from Ridley for the marathon and XC enthusiast is the 100mm Sablo.
Built versatile, the 2,000 gram frame is di2 and internal dropper routing ready and bolsters longevity with the inclusion of Enduro bearings. Attention to detail has been crucial to creating a bike built to go the distance, says the firm, which has thrown in subtle design upgrades such as a forked hinge at the dropout as opposed to a more traditional asymmetric connection.
Weighing around 10kg for a complete build with SRAM Eagle and DT Swiss wheels the flagship is expected to retail for £6,999 via UK distributor Sportline. SRAM XO and Shimano XT builds will also be on offer, each with the same Factory tuned shock to ensure the same benefits and kinematics at lower pricepoints.
Scott's Genius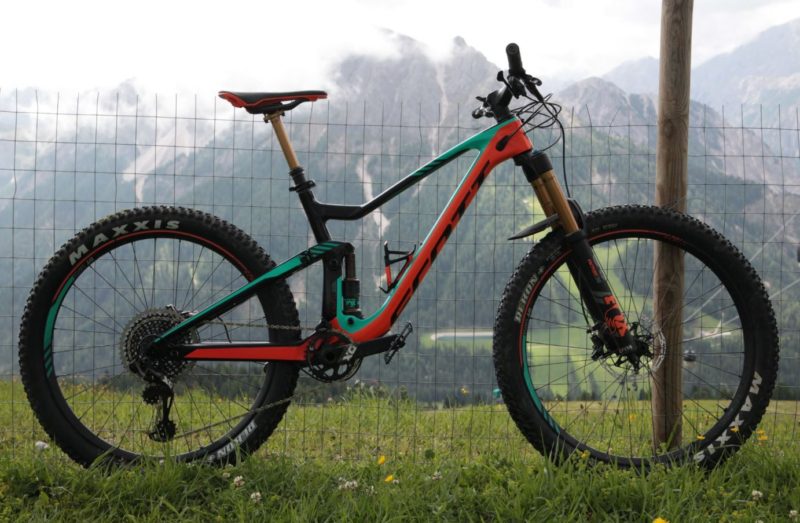 Completely redesigned for 2018 Scott's Genius platform takes design notes from the Spark, a 2017 debut.
Designed for the aggressive trail rider design notes like the one-piece bar and stem combination indicate that the Genius will remain absolutely comfortable pointed at a steep descent.
That's not to say that Scott have neglected the bike's ability to ascend. Scott's Twinloc suspension platform gives the rider three very different modes; full open, locked out and a middle of the road traction option. That middle option reacts to the terrain with adjustment of both the spring curve and damping giving a firmed up feel in the hills.
On offer to dealers will be a "700" 27.5-inch wheel version and a "900" 29er iteration, each offered in differing build kits centred either on an aluminium or "Ultimate" carbon chassis. As you might expect, the frames are cross compatible with each wheel size, much thanks to a reversible "flip chip" in the suspension link.
Marin B17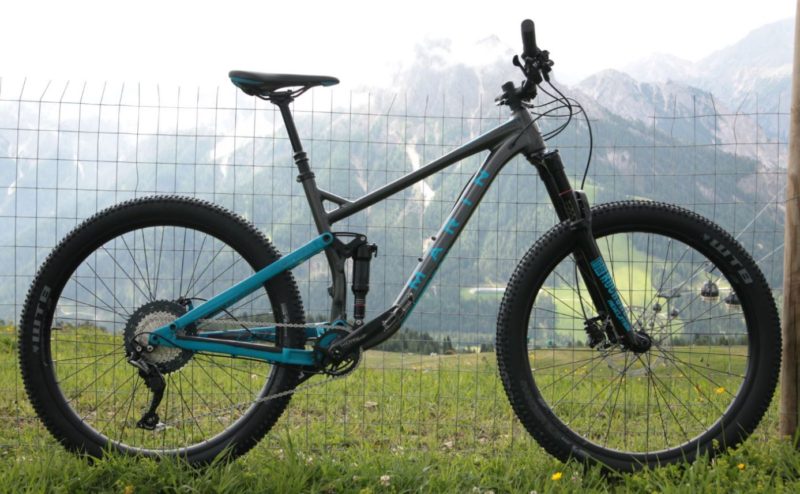 Taking inspiration from both the classic B17, but perhaps with more in common with last year's hugely successful Hawk Hill platform, the 2018 B17 will be available in three builds; the B1 at £1,800, B2 at £2,300 and B3 at £2,900.
A Series 3 6061 aluminium frame centres around the MultiTrac suspension system with 120mm at the rear and 130mm of travel up front. Internal routing features keeping things clean, while a 1X drivetrain is preferred on each of the three builds, though the frame can later accept a front derailleur.
Though 27.5 plus size wheels are the default, that choice further allows for a 29-inch wheel with a 2.5″ tyre, if desired.
To catch our other updates from the recent Eurobike Media Days launch, plus a full gallery, click here.