New products with Exposure, Kalkhoff, Praxis and MET
Trawling through the post show season product launches and wondering whether there's a few new brand opportunities ahead of winter? CI.N handpicks a handful of product highlights from our travels…
Exposure Six Pack Sync
Direct to retail: 01798 839300
This week's Cycle Show will be the UK public's first opportunity to see the new 2018 range from Exposure Lights and with winter fast closing in the season for selling Six Packs is upon us.
Updated, brighter and now with the ability for selected models to SYNC with smart phones via Bluetooth, for the first time enable personalised settings, Exposure's offering is increasingly compelling against the competition.
The Six Pack, retailing at £474.95, is a prime example of Exposure's popularity for night riding, beaming a huge 4,750 lumens on max power. This is managed via a wireless remote, ensuring there's still no cables to be snagged on branches. Also featured for 2018, the Six Pack carries an OLED display, Smart Port Technology, Reflex Plus and intelligent thermal regulation.
Kalkoff Berleen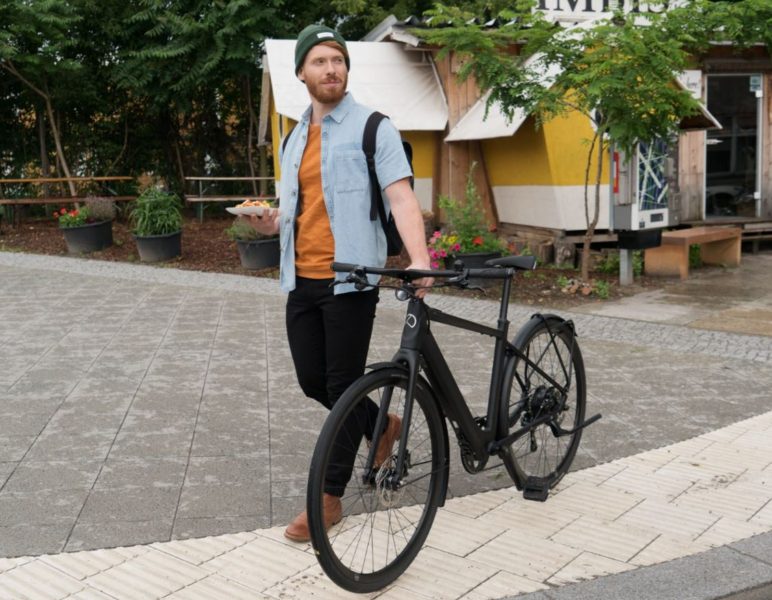 Kalkhoff: 0800 0569968
Falling well and truly into the "can you tell it's an e-bike" category, Kalkhoff's slick new Berleen snuggly hides the lockable 20-cell battery in the under-side of the downtube, while the compact rear wheel motor assists the rider with a tailwind.
Not ending with the frame, Kalkhoff's design team have drawn in some excellent detail, with a 60 lux headlight and cable routing integrated within the one-piece cockpit. Furthermore, the controls are seamlessly integrated into the top tube, with a Bluetooth module allowing connection to the Kalkhoff display app – now free to download on Apple and Android phones. The app, when live, offers turn-by-turn navigation and a number of bike computer functions. LEDs further indicate the level of charge remaining.
Praxis Carbon Lyft HD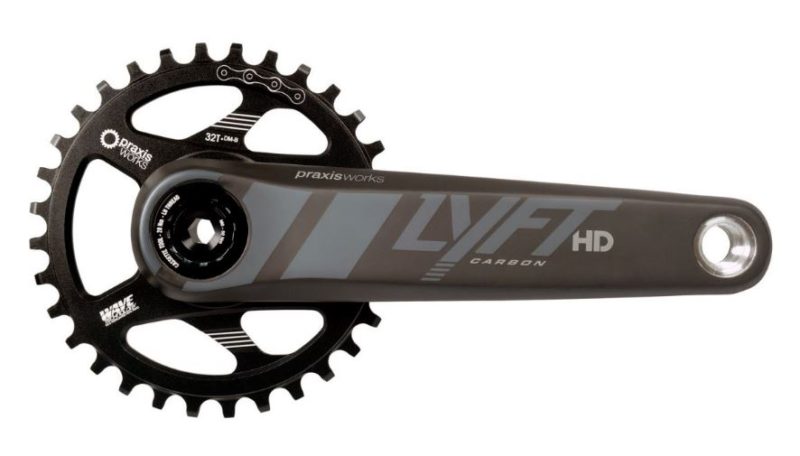 Upgrade Bikes: 01403 711 611
The new Lyft HD carbon hollow crank is an enduro and trail-suited crank beefed up for the more aggressive rider. Praxis's regular Lyft tips the scales at 454 grams with a 30 tooth ring, while the Lyft HD is some 80 grams heavier thanks to a tougher carbon layup and a thicker M30 axle.
Praxis's new Wave Tech ring with its alternating tooth profile, instead of a traditional wide narrow, gives great retention of the chain with the added bonus of a quieter running drivetrain. Furthermore, the system is 10 and 11-speed compatible, as well as new SRAM 12-speed drivetrains.
Stock is available now via UK distributor Upgrade Bikes.
MET Trenta 3K Carbon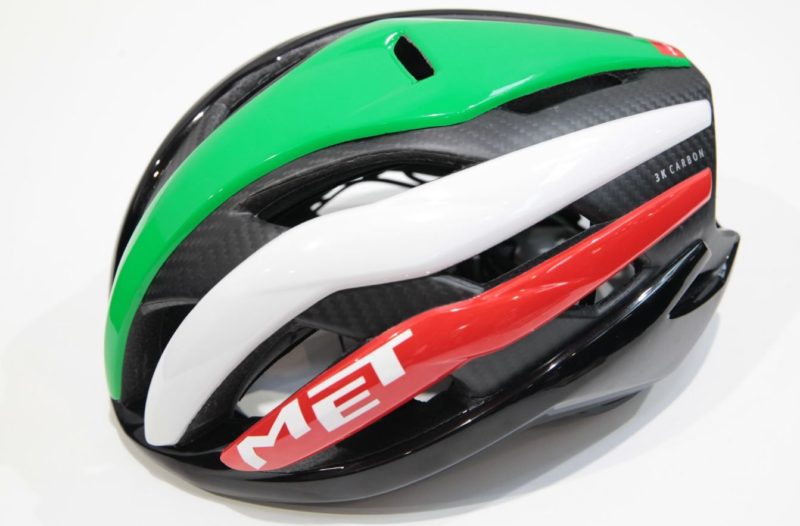 Direct to dealer: met@met-helmets.com
A culmination of MET's thirty years making safety gear for cyclists, the Italian-made Trenta flagship lays claim to performing in line with the market's very best helmets for performance road cycling.
In backing that claim, MET's R&D team discovered that the carbon's elastic modulus allows the manufacturer to reduce the density of the EPS foam by 20%, without affecting its capacity to absorb energy.
As such, the design utilises parallel 'ribs' linked from the centre of the helmet by a carbon cage and embedded into the liner, making it dramatically lighter compared to a traditional construction. It also claims to chop 7% of a riders' drag at 45 km/h over its prior flagship helmet.
Stock is to be available to stockists by the end of 2017, though dealers are advised to secure stock of the 19 vent, 215 gram lid now.