Ordnance Survey deal to boost rider numbers using UK's National Cycle Network
Around 4.4 million people use the National Cycle Network but it's hoped that number will grow following a deal to map out the network on the official Ordnance Survey map.
The information will be available as a free layer on the OS Maps website and is anticipated will help people discover routes in their local area.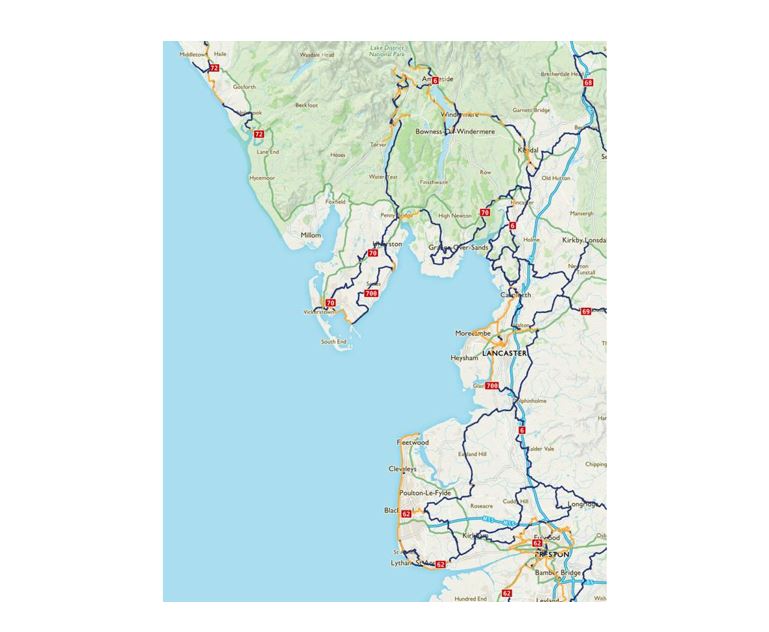 The Network includes 16,575 miles of a combination of traffic-free and quiet on-road cycling and walking routes throughout the UK. 2017 saw 377 million cycling trips on the Network. More than half of the population live a mile or less from the network (route 61 is just behind CIN HQ, fact fans).
"We are delighted to be partnering with Ordnance Survey to open up walking and cycling on the National Cycle Network to more people," said Xavier Brice, CEO of Sustrans.
"The Network is a well-loved, well-used asset that's enjoyed by millions of people across the UK every year. Our work with OS is one of the first steps in helping us improve the user experience and create more accessible paths for everyone. We hope the new maps inspire more people to get out, discover and explore all that the Network has to offer – whether that's on wheels or by foot, for commuting or leisure purposes."
Nick Giles, Managing Director of Ordnance Survey Leisure, added: "It's great that we'll be able to provide cyclists and walkers with the amazing benefits of OS Maps and open up the National Cycle Network to so many people. We love the focus Sustrans has on making the outdoors more accessible no matter where they live, what age they are and what background they're from. OS Maps users will also love the new layer to help them find new cycle routes and explore more on two wheels."
The OS map can also be accessed through Sustrans newly launched website, which offers a simple way to search for routes on the Network: https://osmaps.ordnancesurvey.co.uk/52.55554,-2.33767,7