POC launches shop collaboration garments, hints at future partnerships
Swedish sports giant POC has collaborated with Pavé in Barcelona and The Eleven in Toronto to create what could be just the first of many unique collaborative cycle clothing lines.
Comprising apparel, eyewear and helmets, the collection is based around each store's house colours and logos.
Stefan Ytterborn, POC CEO and founder said: "Anyone who walks into Pavé or The Eleven will immediately realize that they are more than a bike shop. Most often bikes stores like these are the center of a keen and energetic cycling community. To be able to support the very best in cycling culture and our own mission, 'to do the best we can to possibly save lives and to reduce the consequences of accidents for gravity sports athletes and cyclists,' is truly fantastic.
"This is the first year in developing specific collections with collaborating bike stores. Naturally we are interested in supporting cycling culture, our mission and bike communities around the globe and we hope that we will be able to extend these collaborations, in different shops and countries, in the future."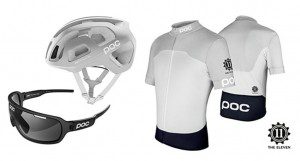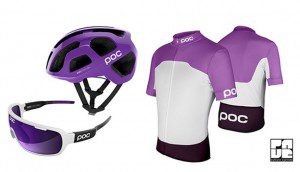 Javier Maya at Pavé said: "We have been working closely with POC for a number of years and we are really excited to build this collaboration together as our riders want the very best in performance and protection. We believe that our team represents more than just racing, it is about experiences, friendships, bikes, people and culture and it is wonderful to create a bespoke collection which represents all these elements together with POC."
Heath Cockburn from The Eleven, continued: "Bike shops are often hives of activity with deep discussions ranging from the latest electronic shifting technology or disk brakes to the more traditional lengthy discussions on tire compound, chamois preference and training regime. What remains constant, however, is the importance of bike shops like ours, which make a point of supporting the local bike community and culture. Having POC help us and support our vision and ideas is fantastic and we are really proud to collaborate."