Professional Bicycle Mechanic's Association launches certification drive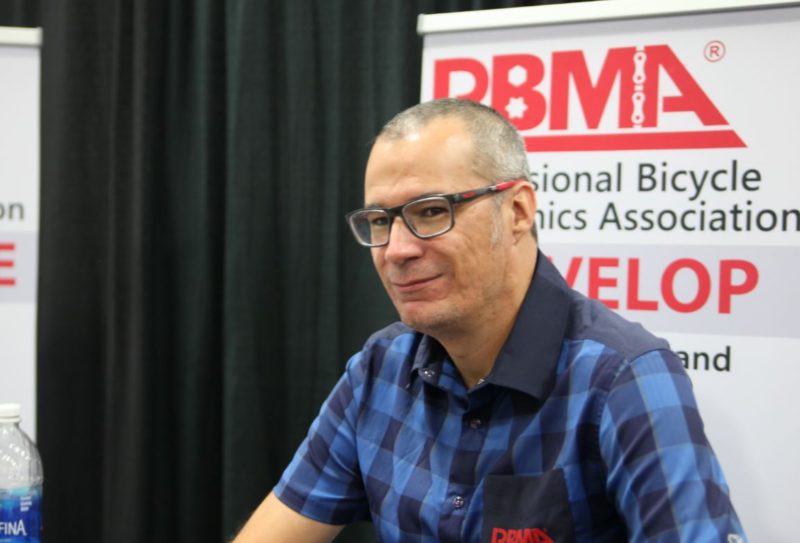 Announced at Interbike, the Professional Bicycle Mechanic's Association will drive forward its own certification standard for the industry, starting with the U.S. and Canada, but with potential to grow overseas.
With a web portal now found at bicyclecertification.org, the PBMA is soon to invite industry mechanics to get accredited. A vetting process will now run until June of 2018, giving mechanics chance to register recognised prior experience. This service will be free to members of the PBMA and $45 to non-members.
Vetting will take into consideration prior experience from various training schools, brand associated or otherwise, and will tally up a mechanic's experience on a points system to assess the current level of qualification.
The PBMA is strongly encouraging mechanics to continue to invest in their training, calling for at least 35 hours of training to be completed over a two year cycle to retain certification.
PBMA managed training workshops are soon to hit the road to assist mechanics in gaining accreditation, with stops planned for Denver, Portland and Dallas in the near future, with more venues to be confirmed. Three training schools in Canada will be further able to deliver the PBMA's training program. Outside of North America, the UK's Velotech Services will be able to deliver the PBMA's certification.
To enable the consumer to measure the available talent in the local area, the PBMA is also to develop an app that will list experience by geolocation, including listing the nearest brand specialists.