Pinhead expands deeper into security segment, adds lighting and helmet lines
Pinhead has diversified its portfolio beyond its intricate security items to secure axles and components, taking to Interbike to debut a series of new locks, lights and an interesting new helmet.
Starting with the commuter style lighting, Pinhead has collaborated with Reelight to produce a detachable magnetic light that leaves just the silicone clasp on the handlebar, enabling the rider to pocket their light when leaving their bike.
The helmet product, likely to retail for $60 and available via distributors by Christmas, builds in a 360-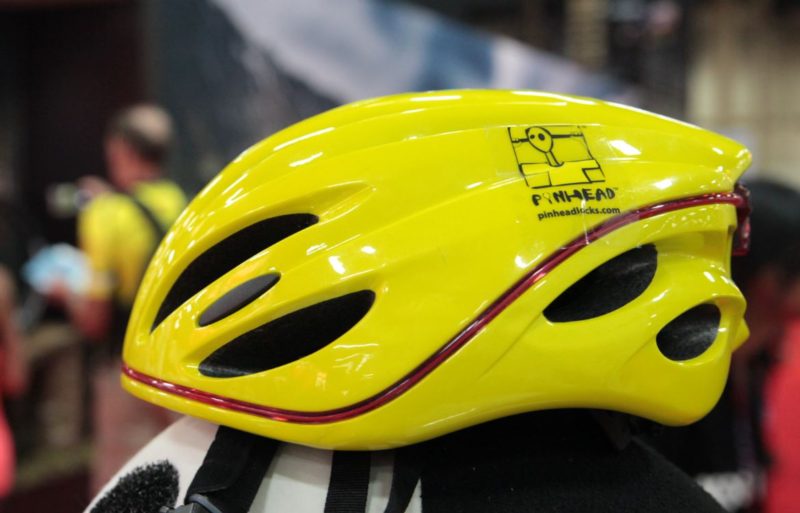 degree belt of red lighting, giving riders a visible halo above the traffic.
Moving on to the enhanced security portfolio, Pinhead has taken the step into street security, lifting the lid on a new lightweight City Lock with an integrated bracket to bottle to a bike's bottle cage. This unit is expected to pass the Sold Secure Silver standard prior to coming to market and lays claim to being the lightest of its kind on the market.
A Gold standard Mega Lock joins the portfolio, opting for a circular side to prevent leverage attempts. What's more, with a circular disc style key that slides in and across the lock's chassis, the lock's barrel is virtually pick proof.
The lock products are expected with distributors by February.