Profile: Velosport talks the art of converting try before you buy customers
There are certain strengths the independent bricks and mortar bicycle retailer will always have. No matter what's deemed to be the next big threat to the traditional model, there is, for a still substantial chunk of customers, nothing quite like expert advice, squeezing brake levers and putting yourself in the saddle that may soon accompany for hundreds of miles every month.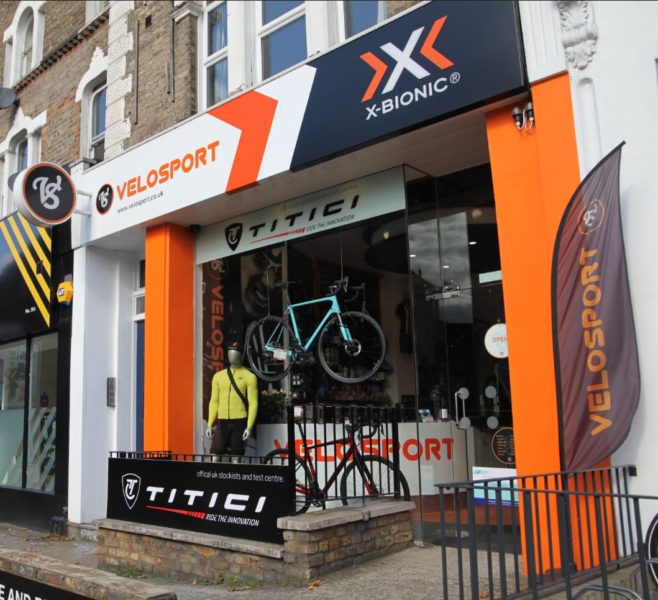 So, what happens when a business plays to these strengths to extreme levels? There's perhaps few examples quite like Steve James's Velosport, the only bike shop we know that has a 'free sock drawer' for those customers giving serious thought to getting on board with X-Socks.
Of course few bike shops survive on customer generosity, so what's the secret to the formula?
"It's all about engaging the high-quality customer like no other," explains David Hemming, the country manager for X-Bionic. "The store here is quite unique in that it's a brand shop for a lot of high-tech performance labels – a proper destination store for the brands that are represented where you are actively encouraged to try before you buy."
The store of today is in part down to an investor, as well as X-bionic's input, with a full refit carried out just a few years ago. As part of the revamp, the store now boasts an immensely clean and inviting aesthetic, changing rooms and a new storefront that better allowed people to look in.
Typically X-Bionic's brand stores, found dotted in eight European locations, carry nothing but the Italian manufacturer's product. So, why is the UK different and why was Velosport chosen over one of London's A-list shopping streets, as seen elsewhere?
"I wanted to create a full on test environment and that more than likely wouldn't work as well on Oxford Street, our demographic wants better access to great cycling, so being that much closer to the Surrey Hills made more sense," explains Hemming. "This is a place where you can have £600 worth of X-Bionic gear to try out as a complimentary extra to the bike demo. The same applies with Bollé, Limar, Reynolds and many more brands in store. When a customer can demo the complete package and is contemplating spending anywhere in the region of £10,000 then you need to sell them the entire journey and on their own turf."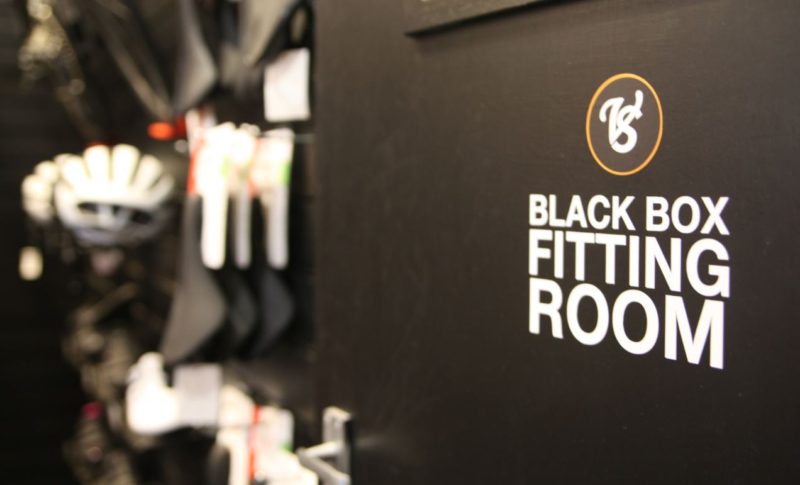 It's a formula that Hemming says is yet to draw in a broad demographic, but those it does capture prove particularly effective in conversion. At a recent demo event eight customers spent £3,900 simply on the back of short trials, we're told. Despite the south-westerly base, a lot of Velosport's marketing is targeted at the Square Mile and in 2018 the store is to run an event alongside a charity to further build its brand with that affluent potential customer base.
"Sport cycling is the only sport that rivals golf for retail opportunity," says Hemming.  "You may not need it, but if you can afford it, you want it. For those with aspirations to get fit, we can write training plans and refer people to the Putney Sports Clinic to enable customers to get the most out of both their training and their bike fit. For that customer, we take a very scientific approach and leave no stone unturned."
Soon to be a destination store for Ritchie in London, VeloSport will add another string to its bow. Claiming to sell more TT bikes that any other store in London, as well as acting as a shop window for Trerè Innovation's brand portfolio – for which Hemming is the global marketing and sales head – it's unsurprising to see that Velosport's Google presence places equal weight on the shop's bike fitting business.
"When you've a brand like Titici, which delivers an eight-week turnaround of custom-made and painted carbon fibre bikes, then bike fitting is important. With relatively little marketing we fit anywhere up to 18 people a week in summer and a dozen in winter," says Hemming, himself a qualified Retul fitter and coach. At £200 a pop for the top-tier fit, that's not bad business.
Broadening a business's reach, says Hemming, is crucial in a fast evolving web era. For this reason the store is soon to embrace Bike Exchange sales, is to invest in more targeted database marketing and continues to keep its online presence in tip-top shape.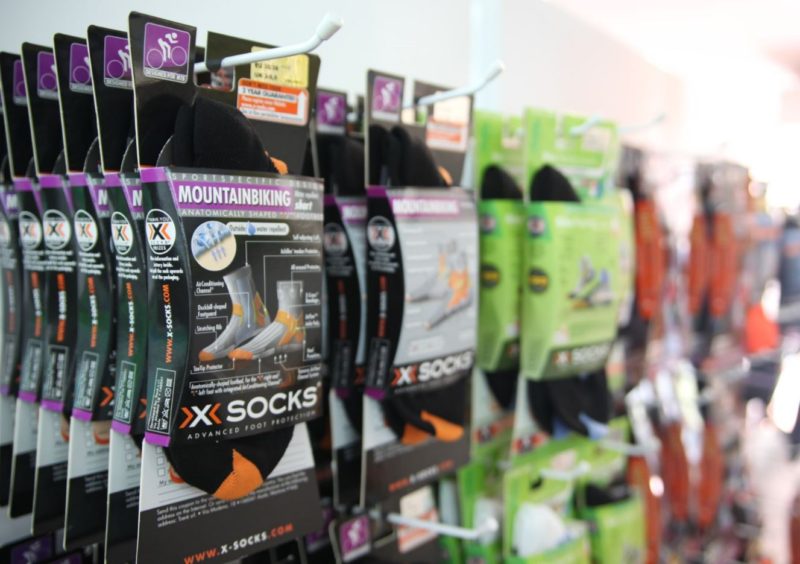 "Being a destination online is important too," advocates Hemming with both his retail and brand caps on. "With X-Bionic I'm occasionally tasked with justifying the brand's presence on Amazon. Quite simply, it extends the brand's reach and benefits everyone committed. 50% may buy there and then, but the other 50% will look to try an investment like X-Bionic gear in person in stores like ours that specialise in delivering the complete package. I tend to offer stockists a 90-day return policy whereby if there's no increase in sales I'll take the product back. Niche products like X-Bionic will always sell if you are attractive to the right customer. It's like the NikeTown concept, you have to have a very big window to drive a brand's full potential in today's market."
With that in mind, Hemming reinforces the message that a well-presented website will be critical to the bike retailer going forwards.
"There's a lot of UK dealers shipping to Europe all of a sudden." And why not, he asks? "X-Bionic is built for the long term. Our stockists saw a small increase in intake margins recently, but in my view it's justified as the product's not everywhere. We've managed the growth, kept things tight and sustainable, while other brands have blown up overnight then fallen by the wayside. A sustainable rate of growth is inflation +1% and we've stuck as closely to that as possible. That guarantees we have a reliable offering for partners for the long-run."
When it comes to running the retail business, VeloSport's method is to fine tune its sales methods in order that it can wisely predict an appropriate stock holding and maintain good cash flow.
"We only stock what we can sell," adds Hemming, "never stuff we'll have to get rid of. That helps the customer journey as they'll never leave with something they don't need and that has seen people place good faith in our service. We're careful to educate the consumer and upsell only when it's sensible. £15 a month on Yellow Jersey insurance on a £10k bike purchase, for example. We see a lot of frame replacements on online bought builds, so that's often worth talking about. It's all too easy to get sucked into a false economy with sub-standard goods in the cycling world, so stores must take time to bring the customer round."