Recall notices: Kinesis Racelight and Racemate Computrainer Blue
Following the notice of recall from Zipp on their 88 series hubs and QR levers, two more follow today:
Kinesis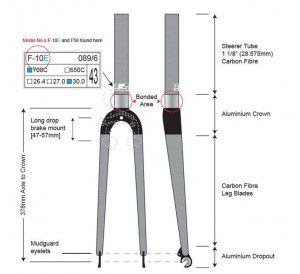 An update on Kinesis' recall for selected forks, dealers and owners of the following models are advised to look out for characteristics as shown in the below diagram shown right:
MODELS AFFECTED:
• Full Carbon Racelight T (RT) – 2003/2005
• Racelight T Full Carbon – 2006
• 12K Racelight T – 2007/2009
• 12K – 2009.
The identified issue relates to the separation of the fork crown and the steerer tube, so a potentially dangerous issue. Those affected will be given a Kinesis DC07 fork to replace the returned unit. Dealers should return affected forks to their local distributor in order to claim a replacement for their customer.
To clarify, Kinesis has outlined the key indicators for whether your customers fork will need replacing:


For more information on the recall contact Upgrade Bikes via info@upgradebikes.co.uk.
Racemate Computrainer Blue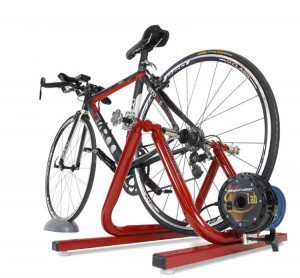 Next up, indoor CompuTrainers from Racemate are presenting some issues, with a blue flywheel liable to shattering while in use. Up to 25,000 units could be affected, all of which were manufactured before 2008 and on sale since 1997. Five reports of shattered flywheels, three of which have caused injury, have been filed.
Consumers should immediately stop using and remove the recalled blue flywheels. Consumers can contact RacerMate for instructions on receiving a free, silver replacement flywheel.
Consumer Contact: RacerMate at 800-522-3610 between 9 a.m. and 4 p.m. PT Monday through Friday or online at www.racermateinc.com and click on Support to access the Blue Flywheel Recall form. Consumers can also email the firm at sales@racermate.inc.