Sainsbury's rolls out cargo bike delivery within London
UK supermarket giant Sainsbury's is to trial delivery by cargo bike within London.
For a flat £4.99 fee, the grocer is to offer up to 20-item deliveries within the hour, following an initial trial in the Wandsworth area.
From today, that trial area expands to 35,699 more postcodes, which can now place orders via the IOS Chop Chop app.
A team of 40 shoppers and cycle couriers will now provide functionality for the extended trial, with staff from either the Pimlico or Wandsworth stores processing the delivery.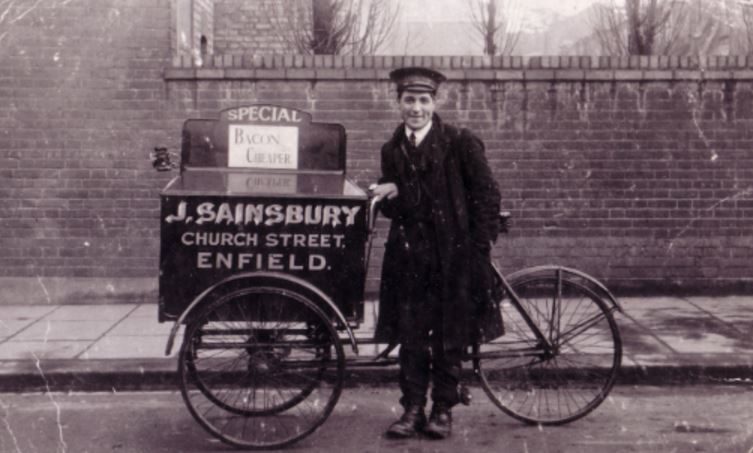 Customers will pay via the app, which also allows order tracking.
Jon Rudoe, Sainsbury's director of digital and technology, said: "This trial is part of our strategy to give our customers more options to shop with us whenever and wherever they want. Speed of delivery is important to some customers, so we have brought back our bicycle service to test demand further.
"If it proves popular we might introduce it to other areas of London. It complements our same day delivery service which is available at selected London postcodes through our online groceries service."
Sainsbury's first offered home delivery from its Croydon Branch in 1882. Customers had to place orders at the store which were then delivered by carts, pulled by horses, or even delivered by hand. Bicycles and tricycles came in to use at the turn of the century and in 1915 Sainsbury's purchased its first Model T Ford van.