Products highlights from our inbox: K-Edge, RockGuardZ, Moots and CeramicSpeed
In a period where pounding the trade show floors has given a brief respite from the bleepy bombardment of emails we've admittedly overlooked a few great bits of gear this month. Here's four new items that are well worthy of consideration for your customers:
K-Edge goes for value for money with Garmin Sport mount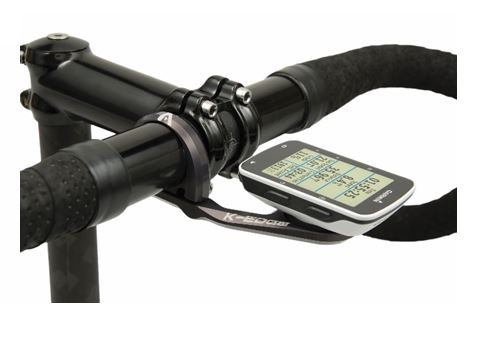 Combating what is perceived to be an "expensive" image for K-Edge, the brand has come to market with a new £29.99 mount designed specifically for Garmin Sport Mounts.
Made with CNC-machined aluminium the mount sits out-front and flush with the top of the handlebar. Weighing in at 42 grams the new Garmin Sport Mount is compatible with the Garmin Edge 820, 520, 510, 500, 25 and 20.
In addition, it has a 31.8mm diameter and has a replaceable Garmin insert with K-EDGE's "Definitive Click" locking system. It is also Carbon bar safe, so riders needn't worry that the unit will damage their bike at all.
John Harris, K-EDGE brand manager at UK distributor Madison, said: "Consumers can often be tempted by cheaper, inferior products. At £29.99 this new mount is very affordable, but isn't any less reliable – and you need a reliable piece of kit when it's holding your £300 plus Garmin."
CeramicSpeed goes oversized for SRAM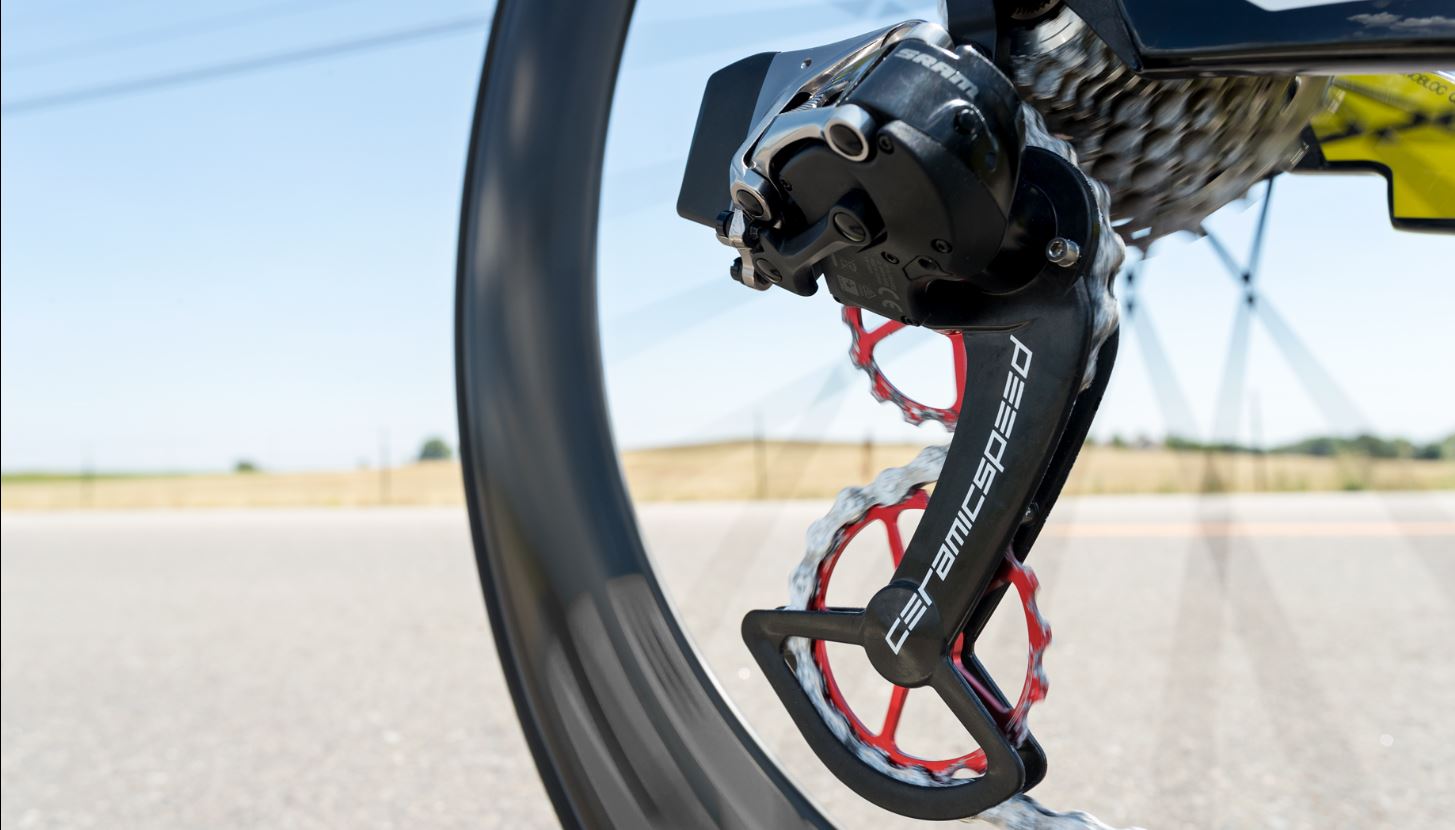 Built for Sram derailleurs, Ceramic Speed has developed a oversized pulley wheel system upgrade.
Believed to be the only 17-tooth pulley system, the upgrade offers the brand's lowest friction bearings, offering reduced friction of between 40 and 60% over the standard kit.
The newly released system comes in two options, one compatible with Sram eTap, and another one compatible with Sram mechanical groupsets, 10-speed and 11-speed setups. The OSPW System for Sram is planned to be available for purchase from the CeramicSpeed retailers worldwide from mid-October. Just as the OSPW System for Shimano, the Sram version is available with both coated and standard CeramicSpeed Bearings.
Moots roll out Baxter 29er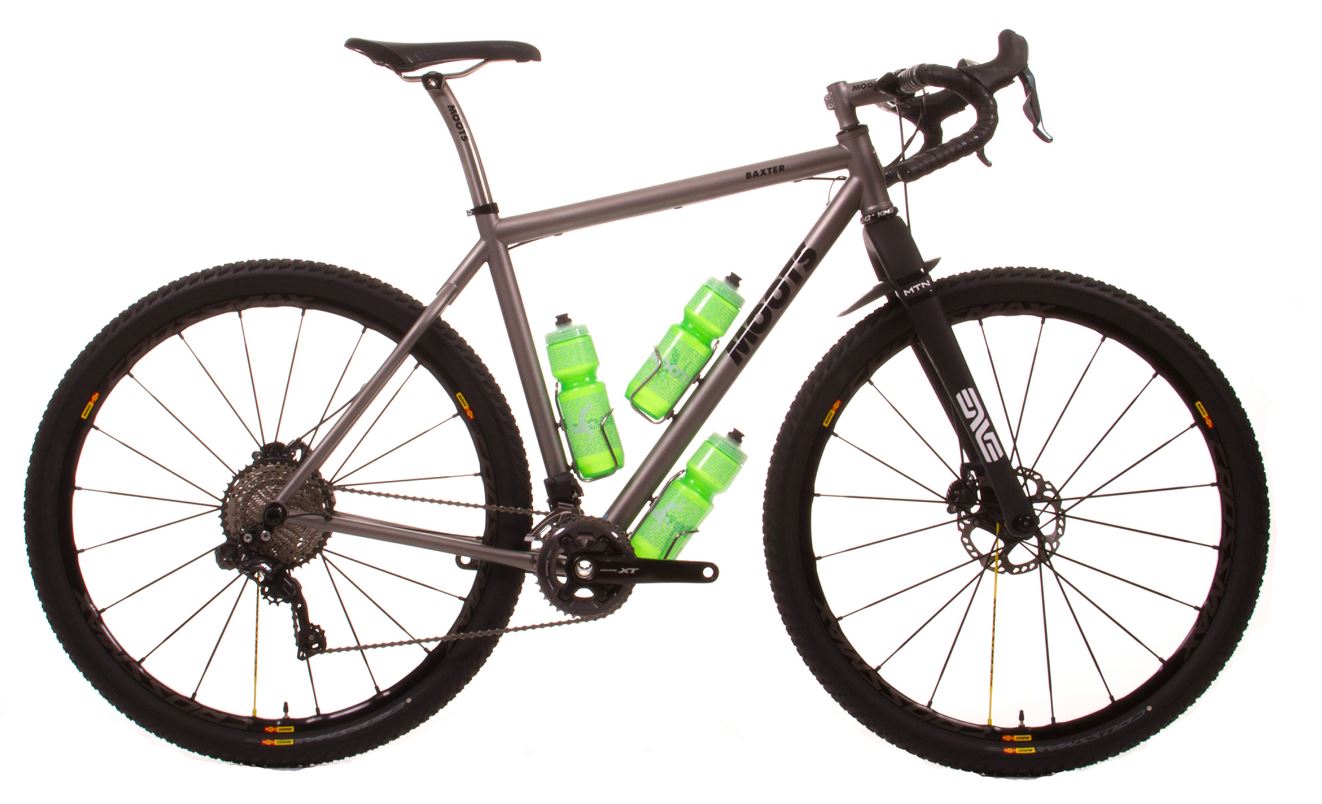 Shown first at Eurobike Moots has revealed its take on the adventure/cross bike with the Baxter.
Designed from the ground up, the Baxter is a multi-talented handbuilt titanium machine well suited for either drop or straight bars and is compatible with a rigid or 100mm suspension fork.
Offering a tyre clearance of up to 2.25, the go anywhere build packs in three water bottle mounts, as well offering room for frame packs.
Handbuilt in five sizes at the Steamboat Springs HQ, the bike is set to retail for $8699.00 and comes with a limited lifetime warranty. Orders placed now will be delivered from next week.
RockGuardZ ups tyre clearance 
Shropshire-produced RockGuardZ has updated its off-road-suited carbon fibre mudguards, upping the tyre clearance and reshaping to offer enhanced protection.
Offered with a custom sticker pack in seven shades, the update enables riders to colour match their bikes.
When ordering look for the PG350 code and £19.99 small or £23.50 medium retail price. A combo pack is also available at £39.99, while sticker sets add £10.00.
RockGuardZ: support@rockguardz.com