Schwinn hands mass retailers childrens' line starting under $100
Dorel-owned bike label Schwinn has revealed a new line of kids' bikes set to be available exclusively in US mass retailers and starting just shy of $100.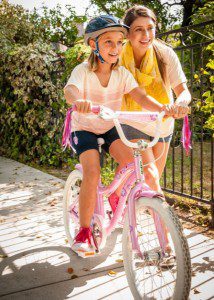 The SmartStart bikes will be found within three retail giants in the US – Walmart, Toys R Us and Target.
"SmartStart places Schwinn as a leader in the category of children's bicycle design," said Dave Duecker, Vice President of Product for Schwinn. "With our newly redesigned bicycles, we are creating a better fitting bike for children while instilling confidence and getting them excited to ride bikes."
The range will span 12, 14, 16, 18 and 20-inch wheeled builds, which are said to be designed with attention given to key touch points, lighter gearing and low weight. Pedal width, for example, is matched to the dimension of the age group's average hip width.
"We are eager to see the response from parents," said Milissa Rick, Senior Director of Marketing for Schwinn. "With our Schwinn SmartStart bicycles, we are ultimately improving the learn-to-ride experience."