Sea Otter Australia to debut in Canberra in October, 2020
Sea Otter Australia will launch in Canberra next year, carrying on the successful export of the world renowned formula.
Organisers took to Stromlo Forest Park, the venue for the October 2nd to 5th event, to make the announcement this week in front of Government officials event ambassador and World Champion Caroline Buchanan and local enthusiasts.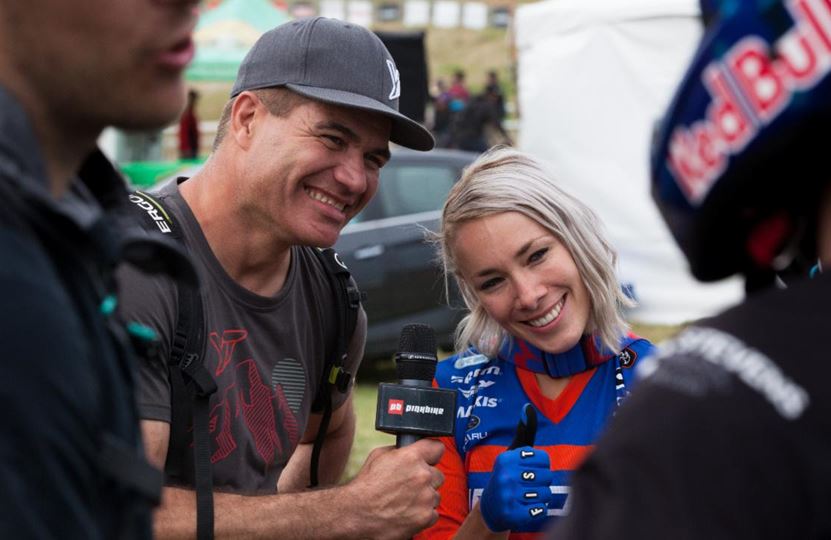 Stromlo Forest Park will play host to a consumer expo featuring product releases, mountain bike and BMX riding, road and gravel riding, urban riding, demo bikes and more for all ages and for all levels of riders.
Industry response to Sea Otter Australia is said to have been very strong with the likes of Bikecorp, Pushy's, Trek, Bosch, Dawson Sports Group, Bike Box and FE Sports already committed to attending.
Now in its 30th year, the original Monterey Sea Otter Classic serves as the inspiration and will once again be held in April.
Frank Yohannan, CEO and founder of the Sea Otter Classic, said of the event's history: "We have always been about providing quality riding and racing in a family festival environment. It is the only celebration of cycling that incorporates all riding disciplines and all cycling product categories wrapped up in a four-day experience. It is hard to see and do it all.
"For October 2020, we are very excited to have partnered with BikeSA to host Sea Otter Australia for the first time in the southern hemisphere", added Yohannan.
Attendees to Sea Otter Australia will further have the chance to experience the ROMP! Bike Festival: a curated experience featuring music, food, brews of all sorts, cycle chic fashion parades and a film festival. Set to be the first experience of its kind in cycling lifestyle focused entertainment— ROMP! Bike Festival will be a celebratory adventure where participants can dive into the cross pollination of cycling lifestyles in the Expo oasis.
BikeSA Chief Executive Officer, Christian Haag states: "We are honored to be bringing this festival to Australia. It's time that bicycle riders across the Australasian region have the opportunity to experience a totally new cycling festival experience. One that celebrates the breadth of our multi-faceted cycling culture – on-road and off-road, for fun, health, recreation, competition and transport. And of course, the latest bikes and bling, fashion, music and brews in our Expo village."
The event now has live sign up found here.
Having made a success under the Sea Otter Europe banner over the past few years, the event now has a global reach. Last year the Girona instalment saw around 3,000 demo rides undertaken on over 500 bikes. As in Europe, Continental will be the event's headline sponsor.