Shop floor staff need sales training? Quest sets out to drive up standards
For many in the UK bicycle business Colin Rees won't be a new name. He may even have trained you in the art of making a sale or improving your shop's net takings. Here he speaks to CyclingIndustry.News about a fresh drive to raise industry standards on the shop floor. 
Tell us about your background in the trade for those who've not met you before:
I have worked with bike shops, manufacturers and distributors for the last 16 years. I came into the trade by accident. In fact, I was first asked by the Association of Cycle Traders, the UK trade association, to act as a consultant to review their entire activity, to streamline certain areas and to suggest ways of increasing the number of members. One of the areas we examined was training and it was self evident at that time, there was none in the industry to do with selling and management, but plenty on product. So, knowing training all over the UK in lots of different areas was in my CV, the ACT asked me to construct a series of sales training courses and later management and repair shop courses which they then promoted.
When did you establish Quest Consultants and in response to what?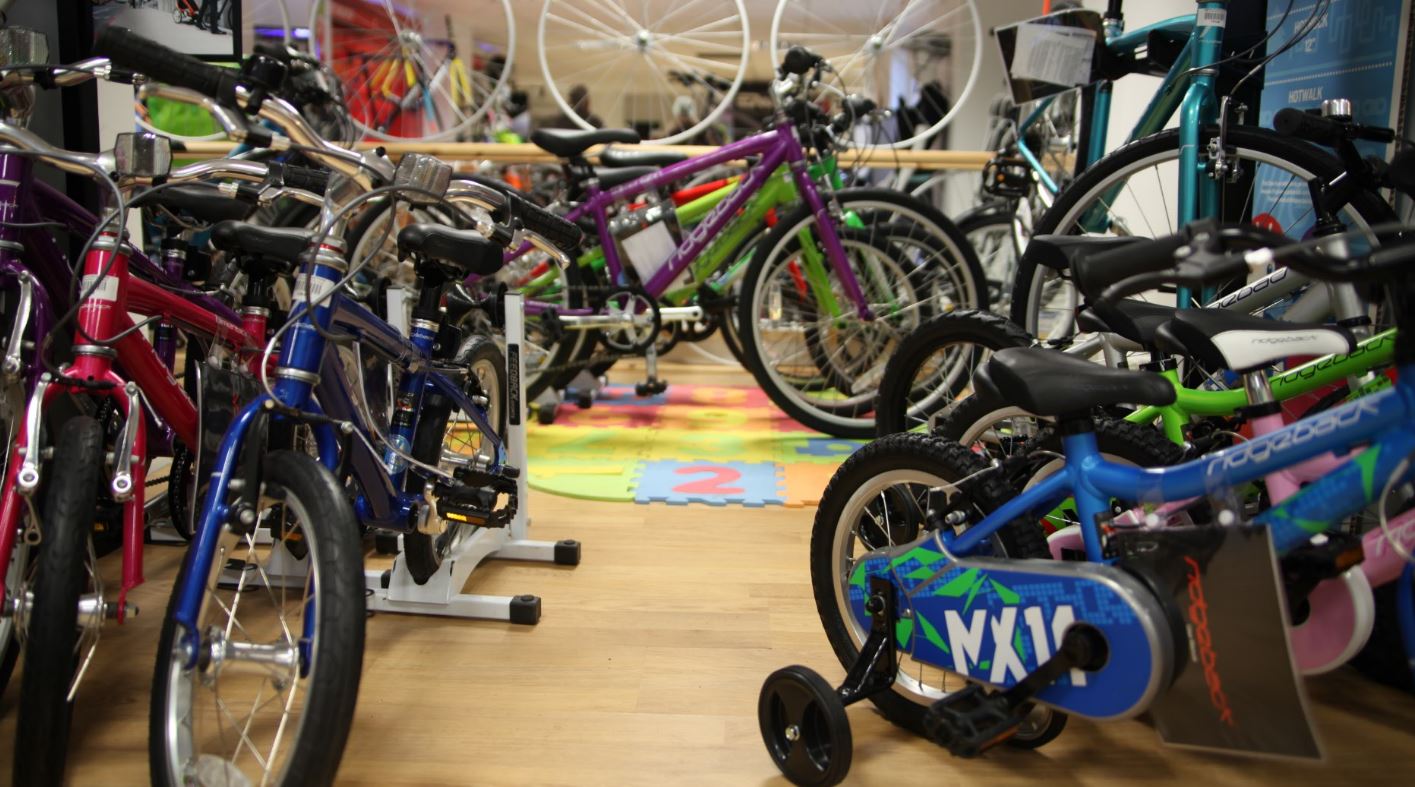 I first set up Quest in 1976 when I was working for an employment agency group. The sales training there was conducted by Americans and they certainly knew what they were doing. Even today, I include some of the things I learned there as they are tried and tested. Appointed to a sizable branch, it taught me teamwork, selling at high pitch and staff management. One month, the branch turned over the equivalent of my annual salary, so I borrowed £500 from my Dad and opened the first of three branches of Quest, the first, a mile away.
The company achieved a number of industry firsts, including the first ever fully computerised people/job matching system. The computer was the size of a family car. Following recessions where jobs were scarce, we diversified into marketing consultancy and business development, TV commercials, Telex advertising, and brochure design and I started training in Chambers of commerce and companies throughout the UK researching subjects, building tailored programs and delivering, so I learned a lot. 
You list some large scale industry brands among your clients – which key labels have had you on to train staff in the past? Following my four years with the ACT, I worked with Madison training reps, as well as their customers. I had a privileged career working with the great and the good; Specialized, Raleigh and Cyclelife, Gill clothing, Chicken Cycle Kit, helping their tele sales team and latterly Giant at their Leicester Head Office training their Brand stores. Other smaller groups include Cycle Surgery managers, Cycles UK, Rutland Cycling and Sigma Sport's staff.
So describe a typical training course: It is important to realise that some people working in bike shops may never have been on a training course before, so they need reassurance. The first thing I say is, there is no role playing. I am not there to embarrass. We sit in a circle so as to make it informal and I take them through aspects of the customer experience and the part we play as sales people. All the content is tailored to the group and always totally bike specific. Anyone can train in closing a sale, but it needs to be a bike sale.
Often, I ban the word 'sales' and substitute 'help'.  Suddenly, everything takes on a different perspective if we believe we are here to help people have the best riding experience they can have. Invariably, the content is such that had they thought of it themselves, they would be selling more already. Some stores have reported a doubling of customer spend, others remark on the turn round in confidence from younger staff. Even staff who have been in it for years hear things they had never thought of. All of a sudden, everyone is closing sales, up selling, suggesting extra items that might be helpful, cementing the relationship to ensure the customer comes back asking for them. I think, if I appeared in a suit, with a briefcase and a whiteboard, I might not be quite as successful.
Typically, ho
w long will you need to spend with a client?

I have to think carefully about staff mental retention, as well as the closing of the store, although some owners prefer not to. I prefer to spend 30 minutes with the owner so I can go through the points he will already have made by email regarding his business and the areas be believes can be improved. That way, I can tailor the material as we go, concentrating on both personal and business weakness pre-identified.  The session itself lasts around 4 hours, it is very concentrated and there is a lot to take in. Afterwards, I go through the areas I found on the course that can make a difference and leave notes on how to follow up on the material to get the most from it. Every owner is offered three months afterwards to email me with any problem or area he wishes, all this is included in the overall cost.
And what, most commonly, do you come across when changing behaviours and practices?
Invariably, I find the valuable team aspect of working in a retail environment is missing. I list on the website a team driven commission scheme which has proved to work far better than individual bonus arrangements and I am always happy to explain these points to owners. Overall, staff are very willing to try different ways of selling if they are helped and reminded. So much more can be achieved after I leave if the owner uses the training session as a springboard for change. They have to be open to it to improve. Most stores do not have meetings. They might go for rides together, but sitting down to plan business progress with an agenda, action points and training is practically non-existent. The guys are usually well up for it as the better the business does, the more secure they are. 
Can anyone become a sales person with the right tuition?
If they have the right personality, I believe so, yes. Selling is a relationship situation so you have be cheerful, professional, amenable, motivated and know your stuff.  So given a sense of humour and a pleasing way about you, the rest can be learned. To be really successful, you need to want to, and be willing to go the extra mile.
If you had one key piece of advice to offer the modern bike shop manager, what would it be?
Value your staff, they are at the sharp end. I know most managers in the bike industry, in the UK anyway, are managers not necessarily because they are good with people, but they have been there the longest, or are the best sales people. That doesn't make a good manager. The ability to build a team, to train it to do things the way that store's market needs it to be done and get the most from people while you value them is a skill which can be learned on a course, or over a long time in the job. 
Merchandising is key to creating an atmosphere in which customers will want to shop – what tips can you offer here and what are the most commonly overlooked failures?
In the bike industry, attention to the basics are vital and they revolve around common sense. Is the store clean and well heated, have you planned the pedestrian flow around the store, at what stage do staff welcome, is everything arranged top down, high sellers and profitable items eye height, all priced, all the well known things. 
But then, how easy are the bikes to get out…or do you point? How many times will I see your name and logo in store as I walk round so a) I know where I have been and b) I get one over on competitors? How many adverts are in your changing rooms alongside your logo and strapline? What do you send each customer away with to remind them where they have been – coupons maybe to stimulate return?
Presumably your training has had to evolve alongside what is a fast changing landscape for bike retailers – how can you help modern retailers overcome the challenges of today?
Listening to what owners are telling me about their market is the way I stay in touch. The Internet is on everyone's mind, (it doesn't have to be), electric bikes are the thing of the moment and developing fast, more female riders coming into the high-end road area are all happening now.
Competing is about intelligence, what other people are doing, ensuring your staff create a place customers want to return to and you are keeping a close watch on the way your market is changing.  There are simple techniques to establish that, but above all, the bike store that is truly friendly, giving customer care, going the extra mile and behaving professionally are the ones that will succeed.
When hiring staff, what qualities would you advise the bike shop owner look out for in a potential sales candidate?
This is a big question and one I have had much to do with while helping clients. It is the key to a good team but invariably, I find there is no proper selection method, no skills examination, no induction period, no mentoring and no training which often, is government funded. Often, if you are a bike rider, you get the job. You need more than that to be the best sales person.
And you're available for sessions with bike shops at present? How can they enquire about your services?
The best way is email colinrees7@gmail.com, but the website has lots of information to help owners that's free!
What are the associated costs?
I try to keep costs relative to the owner so there is one basic fee of presently £600. This includes the investigations beforehand, the session itself and the three month email help period. Spread between the delegates, it pays to have Saturday staff present, as well as part timers. The more that attend the better the value and the bigger the increase. The only 'extras' are travel, accommodation (if necessary) which I try to avoid and £5 per workbook to cover printing. This sales manual has the whole session explained in detail as it is designed to be used after the course.