"Show some teeth," Cycling UK tells press complaints org on misleading photos
Cycling UK has called on the Independent Press Standards Organisation to "show some teeth" in response to an acknowledgement that the Mirror.co.uk ran an article in breach of the Editor's Code of Practice badging cyclists as irresponsible on Covid rules.
A complaint against the paper was upheld by the press watchdog, which ruled that the photography used and editorial attached were misleading. The photographer had used a telephoto lens which significantly compresses the depth of an image, in this case making it look as though cyclists were riding very close together and in breach of Covid rules.
Since that ruling further articles using the same techniques have appeared, leading Cycling UK to make further complaints to IPSO in April, which have apparently been dismissed with the watchdog this time stating that complaints did not fall into an area covered by the Editors' Code of Practice.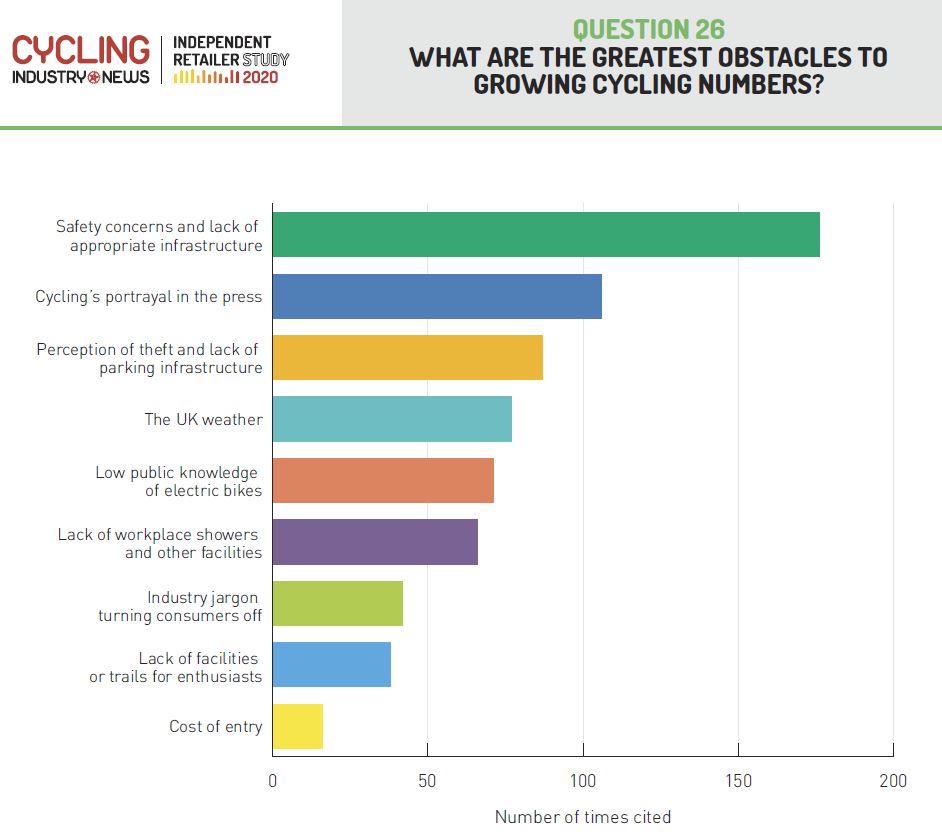 "The effect and implications of using a telescopic lens would have been known to the photographer," wrote Cycling UK's Head of Campaigns, Duncan Dollimore, in his letter. "It has been used to bolster an inaccurate story and dangerous narrative."
The upheld complaint originally came from one of the cyclists, Glen Tarman, featured in the series of photographs published.
"Despite having received an independent complaint from one of the cyclists pictured in the Daily Mirror article, raising similar concerns, IPSO claimed that Cycling UK had no connection to the cyclists, was not in a position to know if any of them had set out to cycle as a group, and was speculating that a telephoto lens had been used," wrote Dollimore this week.
"It refused to investigate or ask any questions, but was eventually forced by Mr Tarman to consider the evidence and account of someone who was there.
"Two newspapers relied on manipulated images to unfairly and inaccurately suggest that people cycling for their permitted and recommended exercise during the coronavirus crisis were behaving irresponsibly, and potentially either illegally or contrary to guidance – all of which was incorrect.
"Having now been forced to investigate and rule on Mr Tarman's complaint against the Mirror, IPSO should finally show some teeth, and belatedly investigate Cycling UK's complaints against both the Mirror and Mail Online."
The issue of press demonising cyclists has been found by CyclingIndustry.news' own annual research to be a genuine barrier to market growth, falling only behind a severe shortage of safe cycling infrastructure. CI.N found that 48% of bike retailers believe cycling's rough portrayal in the press is detrimental to trade.
So severe has the press treatment of cyclists been that a code of conduct backed by the National Union of Journalists, the University of Westminster's Active Travel Academy and numerous road safety and cycling organisations has been drawn up in order to help shape reporting guidelines in line with wider standards that may be applicable to things like coverage of race or gender. Laura Laker explains in detail why such a thing is now needed.
This week CI.N publishes its 2021 dataset which will expand upon this and many other trade facing themes. To enquire about this 47-page report email the editor here.