Specialized opens company owned branch in Costa Mesa
Specialized has opened a fully company-owned retail store in Southern California in a bid to give the brand the same day to day experiences as experienced by its retail partners.
Launched with a view to better understanding the problems faced by independent bike shops, as well as test opportunities in the market, the Costa Mesa branch is a full-service location, selling both bikes and equipment, with limited inventory and a focus on blending digital an physical retail.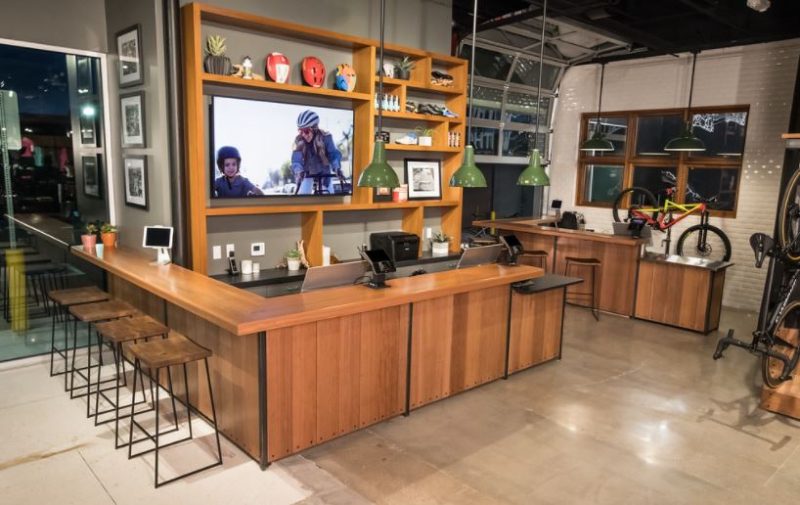 "When we put ourselves in the same position as our retail partners, truly experiencing their day-to-day, we will learn how to innovate to be better partners in marketing, supply chain and operations," said Donny Perry, Senior Manager of Retail Development at Specialized.
Using the store as a headquarters for Southern California retailers, the store will provide clinics, demos and other training opportunities to nearby retail partners. The goal is to unite the cycling community in Southern California and grow Specialized brand affinity within the region.
With the store being company owned, the Specialized team is able to test the practical execution of new ideas and programs before scaling them for all retail partners. A couple of the initial tests include: RFID Inventory management system that teaches how to better manage shrinkage, reduce cycle counts and improve visual merchandising, and a dedicated partnership with The Specialized Foundation, dedicating 10%of annual profits to be donated to The Specialized Foundation.
To test the impact of delivering more options and value for the rider beyond the purchase, Specialized in Costa Mesa will offer riders a 90-Day satisfaction guarantee, allowing riders to return or exchange a product for any reason within 90 days of their purchase. There is also a service subscription package which the rider can add on at the time of purchase that allows them to bring their bike in for as many services as they would like for a small fee.